e.l.f. Best Eye and Face Makeup Brushes - Review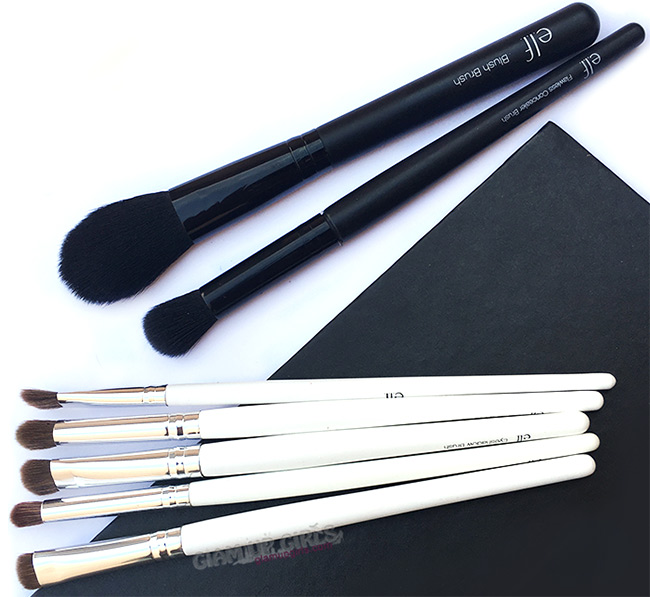 Since i have started blogging i have been using Sigma Beauty brushes and they are so perfect that i never thought to pick any other options. However some of readers asked me again and again to review the most budget friendly eye and face makeup brushes which they can afford. I have picked few drug store brand brushes and have reviewed Wet n wild flat top brush so far which was absolutely amazing. Today i am going to share my thoughts on few e.l.f face and eye makeup brushes.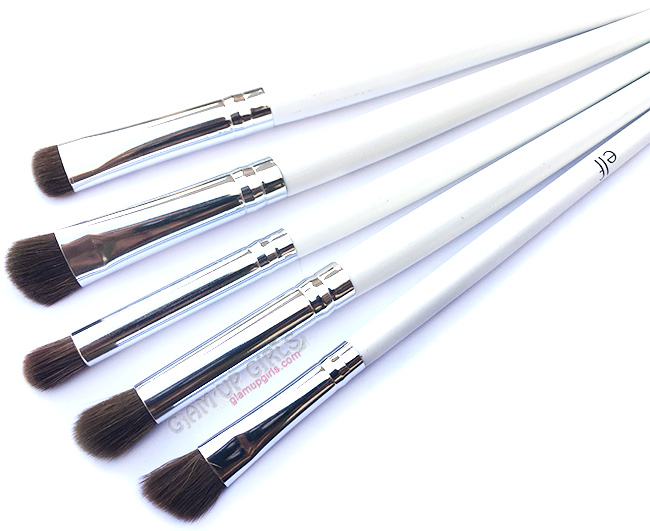 e.l.f. Best Eye Makeup Brushes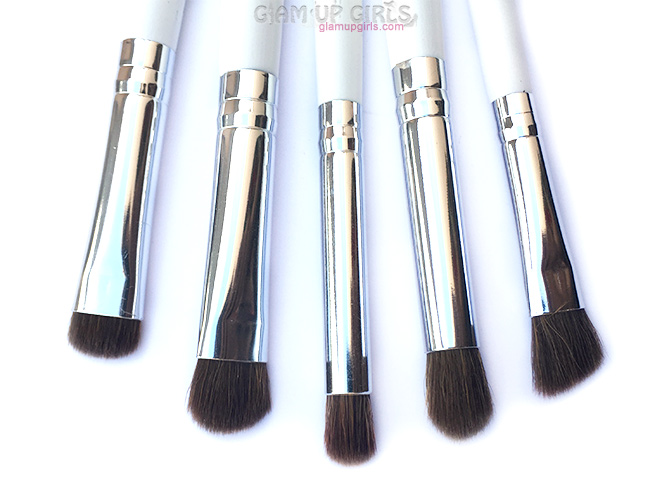 e.l.f. Smudge Brush, Eye Shadow Brush, Eye Crease Brush, Blending Eye Brush and Defining Eye Brush


e.l.f. Smudge Brush - $1.60
This short curved brush is the perfect shape to expertly smooth in color along the lash line for a smoky look. The dense brushes apply exact color application for extreme intensity to blend colors or smudge lines. Perfect for contouring and enhancing definition around the eye.

Comparing to Sigma E20 short shader, this brush is little wide and is less dense. However for the price this brush really work great. It help smudge the cream, gel, powder or pencil product and the result is very good. I particularly love it to use along the lash line for soft smoky touch or can apply highlighter along the brow bone.

e.l.f. Essential Eye Shadow Brush - $1.60
Specially sheered brush tip absorbs the perfect amount of eye shadow and provides long lasting color saturation. The comfort curved brush contours the eye with natural gliding strokes for easy and accurate eye shadow application.

This brush is similar to Sigma E55 shading brush. This brush is little less dense but have same size. Its performance is also very good and it helps pick the good amount of product and apply it on the lid.

e.l.f. Essential Eye Crease Brush - $1.60
Blends and contours in the crease and corners of the eye. This domed bristle brush picks up eye color and sweeps it onto the eyelid to create bold definition. Great for smudging shadow into the lash line for a smoky effect.

Not exactly similar but can be little compared to Sigma E37 All over blend which is denser and longer. This brush can be used to blend the shades in crease for smoky look or create the transition of colors.

e.l.f. Essential Blending Eye Brush - $1.60
Expertly blends multiple eye shades while softening dramatic edges and fine lines. Using a Blending Eye brush after shadow and liner application creates a natural finish to any eye look. This brush can also multitask – use it to set powder or liquid concealer.

This brush is little large version of blending eye brush. It is slightly flat, larger and fluffier. It is really good pick and can be used to apply concealer as well for cut crease.

e.l.f. Defining Eye Brush - $1.60
The soft bristles of the Defining Eye Brush add a beautiful wash of color to your eye for added depth and definition. The angled bristles are shaped to contour the crease of the eyelid or right underneath the brow bone for added color.

This brush is similar to Sigma E70 medium angle brush which is more dense and large. Its performance is very good as well and can be used to apply highlighter to brow bone or apply and blend the shade in crease.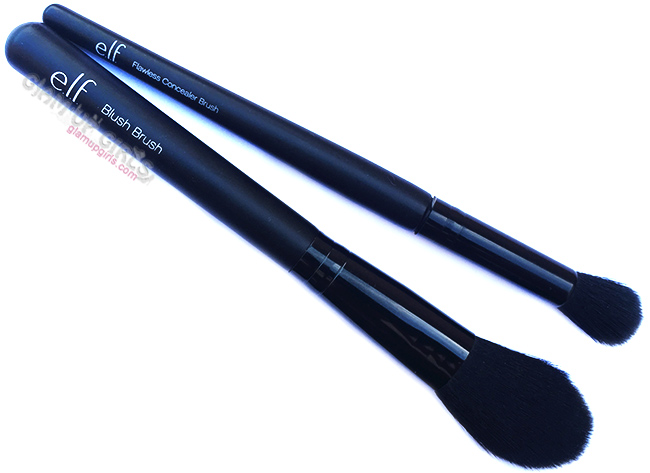 e.l.f. Studio Flawless Concealer Brush and Blush Brush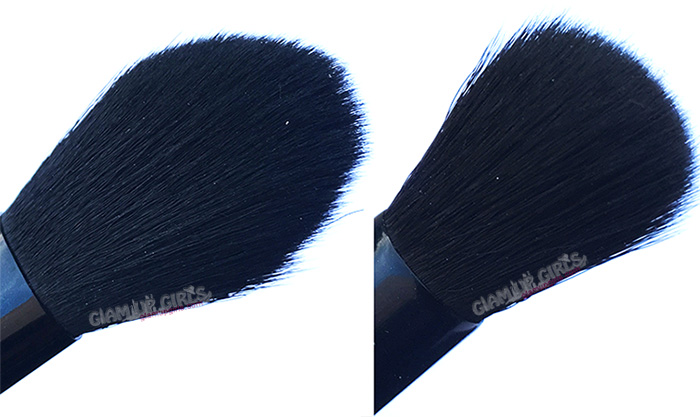 e.l.f. Studio Blush Brush and Flawless Concealer Brush


e.l.f. Studio Flawless Concealer Brush - $3.25
Create an airbrush effect with the Flawless Concealer Brush using any liquid or powder concealer. The unique rounded shape allows you to contour and cover areas easily. Create buildable coverage from light to heavy for a customizable look that is smooth and flawless.

Flawless concealer brush is one of my most favorite brush from e.l.f and i have already reviewed it in detail along with undereye setting powder. It can be used to apply concealer or powder products at under eyes and its performance is simply amazing.

e.l.f. Studio Blush Brush - $3.25
This new anti bacterial, synthetic haired Taklon brush is softer and more absorbent and can be used with wet or dry products. Be a professional makeup artist and create a flawless look with this e.l.f. studio brush!

Creates a defined and sculpted look
The tailored design allows for easy maneuvering and precise color application
Use to apply blush or bronzer
This brush is perfect to apply blush, highlighter or contour products. I particularly love to use highlighters. It is dense and have really good length and shape to apply product in contours or high bone areas.

Overall these brushes are really really good for their price and if you have just started makeup and need good quality yet cheap brushes, then these are perfect option. There is almost no shading while washing and they dry very quickly. The bristles though have plasticy feel to them but they still perform up to the mark. I think you will not regret getting them.
comments powered by

Disqus