How to Find Your Skin Undertone for Flattering Makeup and Accessories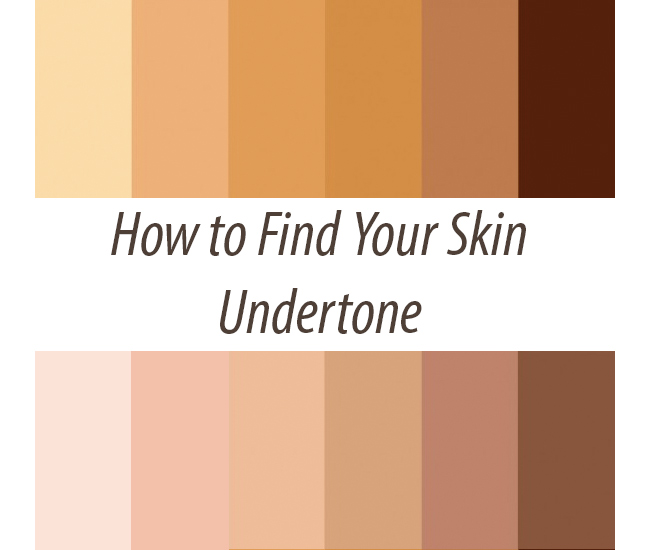 If you are looking for foundation which will suit on your skin, knowing your undertone is very important. You can get foundation a shade light or darker and it can work for you if it has same under tones as your skin but if you apply foundation with opposite skin tone with yours, It will make you look unflattering and give you unnatural look. It also will not compliment with other part of your body. Finding your skin undertone can also help you select which shades suit you more for dresses and accessories.

There are three types of undertones which include warm, cool and neutral. Warm under tones are considered with yellow tone skin, cool with pink tones and neutral can have mixture of both tones which will appear olive. You can find your undertone with analyzing few things which i mentioned below.

Analyzing with veins
In natural light analyze veins on underside of wrist. Do they look blue or green? If you have warm skin tone your veins will appear green while if you have pink or cool skin tone, your veins will appear blue. In case of neutral skin tone, your veins can look mixture of purple and green.

Analyzing with jewelry
What do you think looks good on you, Golden jewelry or silver? If golden jewelry flatter your skin and you get more compliments comparing to silver jewelry, you probably have warm undertones. On the other hand silver jewelry looks more flattering on cool or pink skin tones while they might not good wearing golden jewelry. In case of neutral undertones, both can look good on you.

Analyzing with sun exposure
If you spend too much time in sun and your skin start tanning with out burning then you have warm undertones. If your skin start burning and become red then your skin tone falls into cool category. In case of neutral, your skin will start tanning but too much time in sun can cause burning as well.

Analyzing with different shades of clothing
Which colors looks good on you? If you look better in yellow, orange or red shades and get a lot of compliments, then you have warm undertones. If you look better in blue, violet or purple then you have cool undertones while yellow and orange will make your skin dull and drained. In case of neutral skin tone, you will look flattering in all shades.

With these four steps, you can easily find your skin undertone. Now when ever you are going to buy new foundation, look closely for their warm and cool undertones. In case of neutral undertones, you can mix yellow and pink tones but few brands do have very good range of shades to accommodate all skin tones. If you know your skin tone, you will also be able to select better dress shades, makeup shades and jewelry which will compliment your skin.
comments powered by

Disqus