e.l.f. Nude Rose Gold Eyeshadow Palette Review and Swatches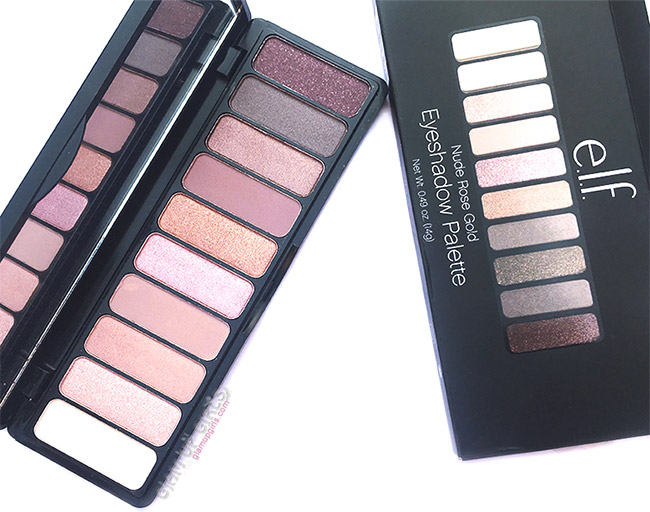 Today i am going to share my thoughts on first e.l.f. eyeshadow palette i tried. They had introduced some amazing Mad for matte palettes but none of them was very intriguing for me. Finally i picked their Nude Rose Gold eyeshadow Palette and the reason was that this one have some good amount of cool tone shades. It is also supposed dupe of Urban Decay Naked 3 palette. Lets talk about this palette in detail.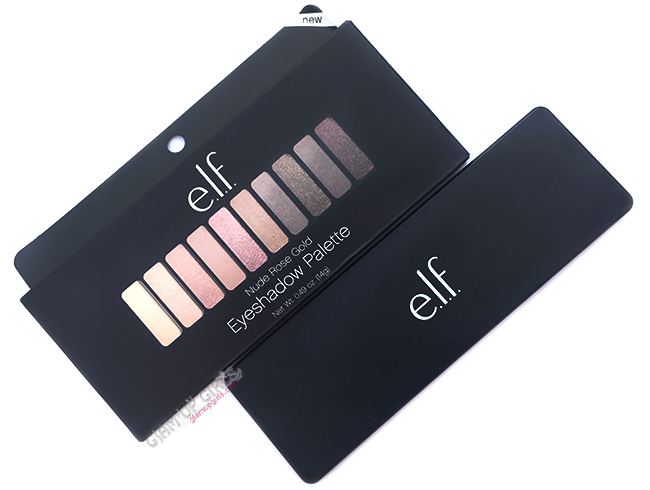 Product description

Achieve beautiful subtle to bold eyes with these 10 perfectly curated nude rose gold eyeshadow shades. The collection of hues is ideal for shading, highlighting, and defining the eyes. Silky smooth texture can be used as a liner, on the lid, and in the crease of the eye for an expertly contoured and blending effect.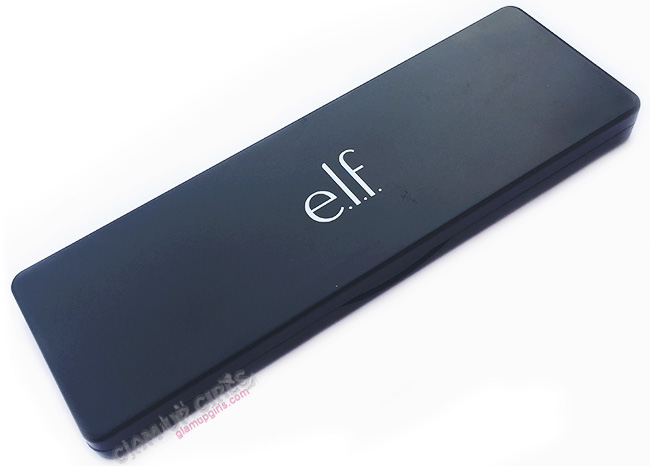 e.l.f. Rose Gold Eyeshadow Palette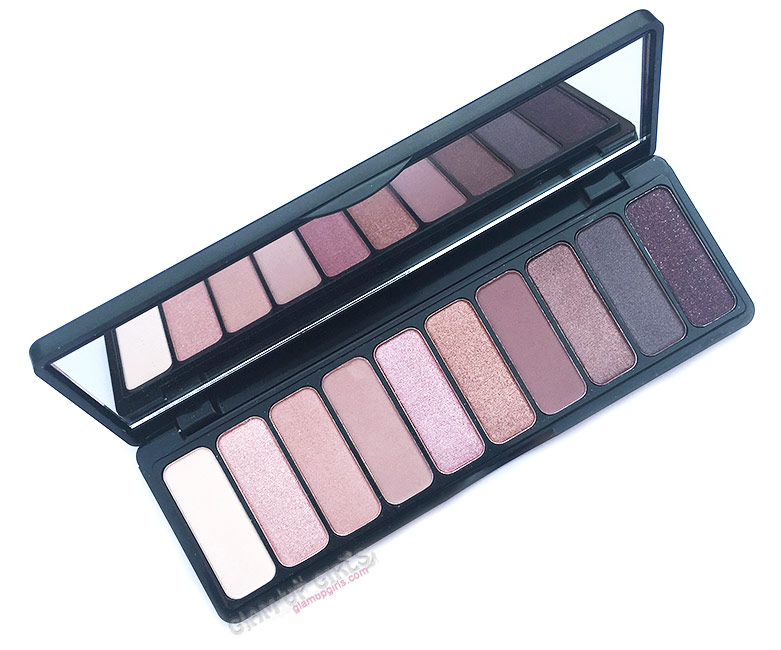 e.l.f. Rose Gold Eyeshadow Palette
e.l.f. Rose Gold Eyeshadow Palette

My Thoughts

This palette comes in black sleek plastic packaging which is compact and not very large or bulky. There are 10 shades in this palette with large handy mirror inside. The palette contains good amount of warm and cool tone shades and as i love using mauve and lilac shades, this palette have satisfied me with these range of shades which were missing in Huda Beauty mauve obsession eyeshadow palette. There are four cool tone shades including mauve, lilac and plum, two warm tone bronze gold shades and three peach pink shades with one cream beige. However few shades have light pigmentation which are not too bad but you will need repetitive application for good payout.

Lets talk about these shades in detail. From left to right shades.

1. Beige color with matte finish. The texture and pigmentation is good.
2. Champagne pink shade with shimmery finish. The texture is soft with good pigmentation.
3. Warm tone light peach shade with satin finish. The texture and pigmentation is OK.
4. Cool tone light mauve shade with matte finish. The texture and pigmentation is OK.
5. Rosy pink shade with shimmery finish. The texture is soft with very good pigmentation.
6. Medium bronze gold shade with shimmery finish. The texture and pigmentation of this shade is very good.
7. Cool tone dark mauve shade with matte finish. It's texture and pigmentation is good.
8. Dark bronze shade with shimmery finish. The texture and pigmentation both are very good.
9. Cool tone dark grayish brown shade with satin finish. The texture and pigmentation is very good.
10. Cool tone very dark plum shade with silver glitter. The texture and pigmentation is very good.

All shades are not buttery smooth but are easily blend able and none of them are chalky. The pigmentation of first few shades are light but is build able. There is less fallout and shimmery shades are good enough to work with brush or fingers. The combination of cool tone and warm tones shades make it perfect for every day palette. You can create neutral look to glamorous smoky look with it. The shades look similar to UD naked 3 and if that is on your wish list, you can try this palette instead for fraction of price compared to UD, however the quality of shades might not be similar.

Overall this palette is good for its price and range of shades. The texture and pigmentation is good with none of complete dud. If you want good neutral palette, then it is great pick in budget friendly options.

e.l.f. Nude Rose Gold Eyeshadow Palette is priced $10
comments powered by

Disqus