Dermal Collagen Essence Sheet Masks from Skin18 - Review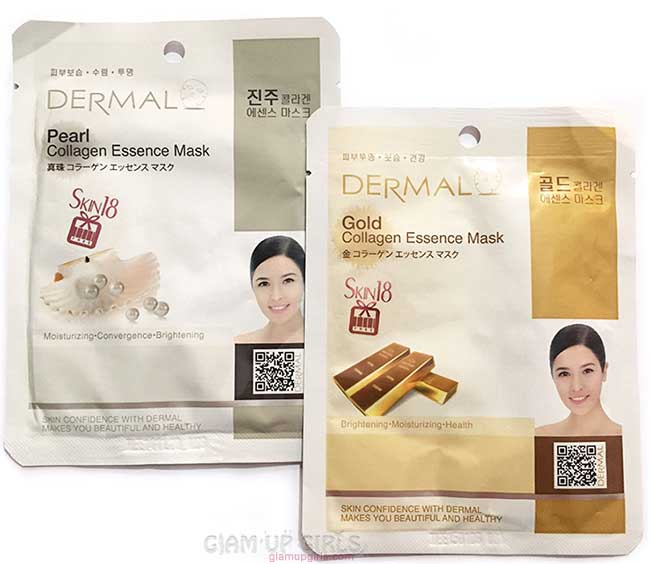 Today i am going to talk about more sheet masks from SKin18. The brand i am talking about is Dermal and these masks are from Collagen Essence Sheet Masks line. I got the gold and pearl ones which sounds quite interesting. How did i find these masks for my skin, let me tell you the details.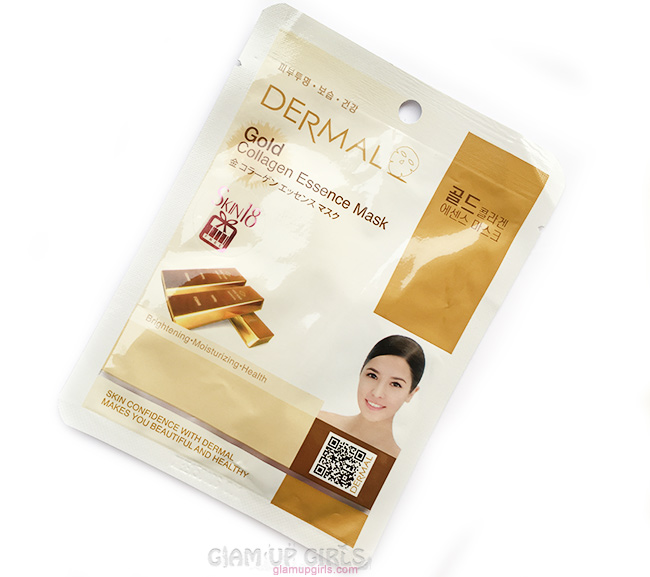 Dermal Collagen Essence Mask in Gold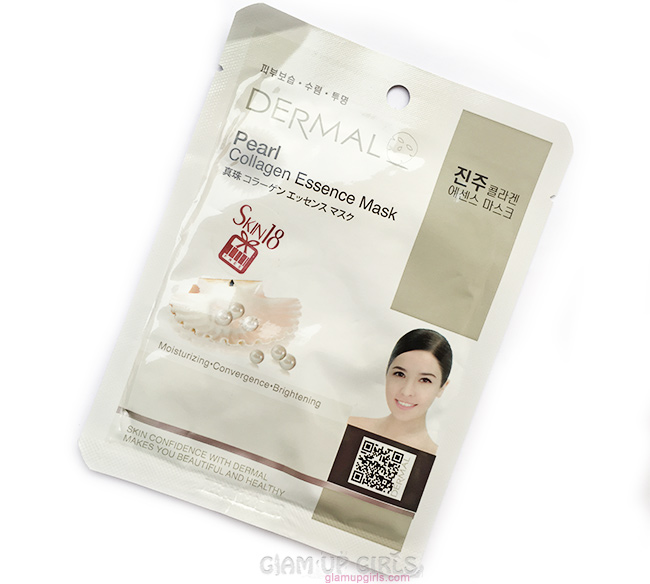 Dermal Collagen Essence Masks
Feel the difference immediately after using dermal essence mask.
Each Dermal masks contains Vitamin E keeps tired skin healthy with elasticity.
After doing the mask, it is possible to sleep without washing the face.
Mask can Clean, Relax and Moisture the skin all, at the same time.
A new essence mask which specially formulates to penetrate highly concentrated active ingredients into the skin while keeping air out of the skin completely.
Mask can keep tired skin moistened, elastic, clear and relieves your skin from stress.
Dermal Collagen Essence Mask in Gold

Main Features: Brightness, Moisturizing, Health
Main Ingredients: Colloidal gold : 0.4 ppm, Hydrolyzed Collagen 0.2 %.
It contains colloidal gold which promotes human metabolism and skin cell activity thus it keeps your tired skin caused by daily stresses all the more healthy and bright all day long.

Dermal Collagen Essence Mask in Pearl

Main Features: Moisturizing, Purity, Brightening
Main Ingredients: Pearl Powder 0.02%, Hydrolyzed Collagen 0.2 %.
With its Pearl powder and various mineral ingredients, it can make the skin relax, clear and moistened. Mask includes Vitamin E and Collagen which keeps your tired skin looking healthy with elastic.

These sheet masks have little thick fabric sheet then usual but they are not uncomfortable and adjust to face perfectly with proper holes for eyes, lips and nose. The good thing about this brand is that essence doesn't feel sticky like other masks which makes it perfect for summers when the humid weather makes it hard for such masks. The other thing i noticed that this mask does become little dry on face after 15 to 20 minutes, specially around the areas which are very dehydrated. As having very dry skin, my skin around mouth is very dry and once i applied this mask, sheet become little dry around those areas and nose. I think it is because that essence from sheet is completely soaked in skin.

After removing the mask however whole face is equally covered in hydrating essence and i pat it with fingers starting from center of the face to outwards. After few minutes of gentle massage the essence is absorbed in skin leaving a glowing and soft skin behind. The skin feels moisturized and i do not have to apply any other moisturizer till morning nor it feels sticky to require washing. The brightening effect is not very long lasting but it is perfect to use before any special event for that glowing skin.

Overall these masks are quite good for all skin types, they fits perfectly, leave the face soft, moisturizing and glowing without any sticky feeling.

Dermal Collagen Essence Sheet Masks are priced $0.98 each at Skin18
comments powered by

Disqus