Natasha Denona Bronze eyeshadow Palette
is one of those palettes which you will have to think twice before buying but once you get it, you can not stop admiring it and that's make it worth buying. The color combination, formula, packaging everything is up to the mark and if you are a makeup lover and eye makeup is always on your mind then i will definitely recommend it.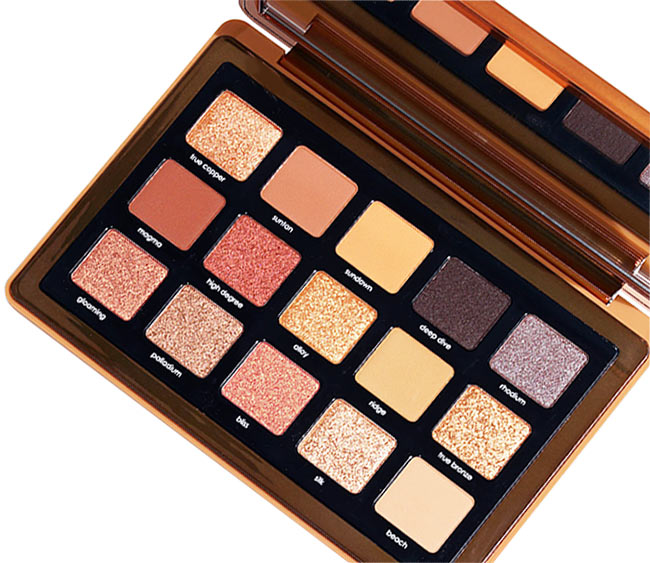 Product description
Brand claims that this palette with a range of formulas and textures from sultry, cream powder mattes to vibrant duo chromes, metallics, and shimmers can create a variety of looks.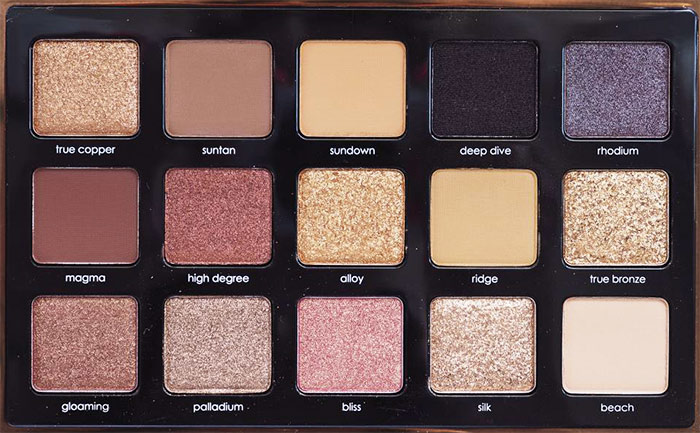 Natasha Denona Bronze Palette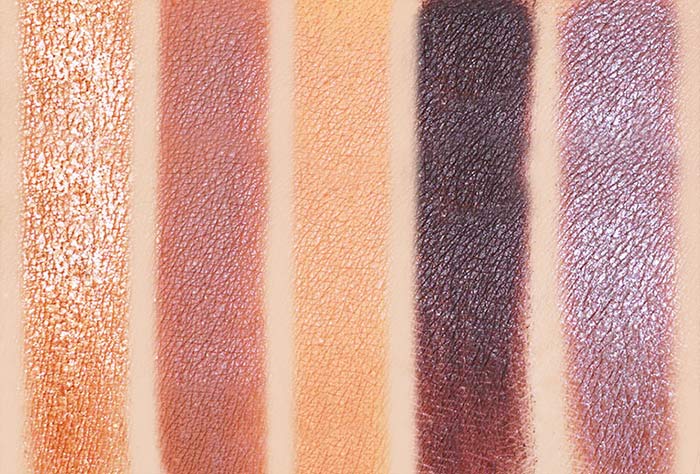 Natasha Denona Bronze Palette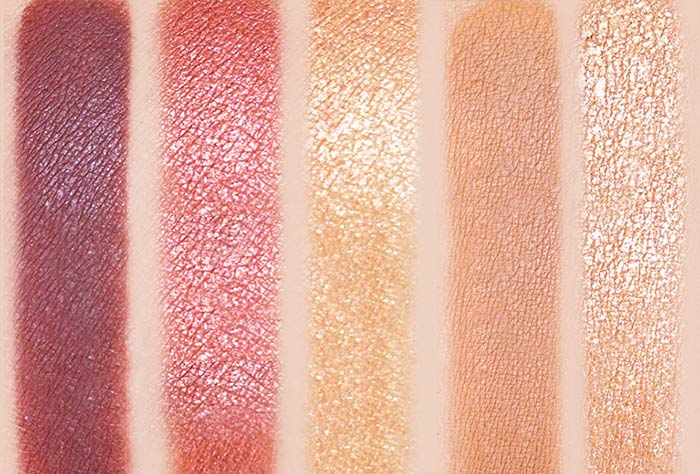 Natasha Denona Bronze Palette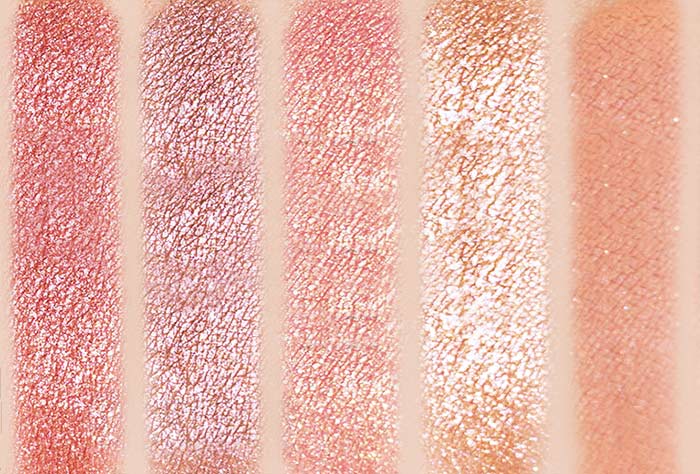 My Thoughts
The copper packaging is really beautiful with simple brand name on top. The palette contain mirror along with 15 shades having different formula from matte to shimmery and metallic. The warms, gold, bronze and browns are very functional and perfect for every season and every event.
The amazing thing about this palette is the formula of matte shades. They are highly pigmented and the formula is very amazing to work with. They all are buttery smooth and blends easily. At the same time the shimmery/metallic are really gorgeous with high pigmentation and smooth formula. Lets talk about each shade separately.
True Copper
is a beautiful metallic copper shade.
Suntan
is a beautiful medium matte brown shade.
Sundown
is a warm medium mustard matte shade.
Deep Dive
is a cool tone deep purplish brown matte shade.
Rhodium
is a cool tone medium lavender shade with silver frost/satin finish.
Magma
is dark maroon brown shade with matte finish.
High Degree
is a reddish copper metallic shade.
Alloy
is yellow gold metallic shade.
Ridge
is burnt mustard matte shade.
True Bronze
is a light golden bronze shade with metallic finish.
Gloaming
is a dark rose gold metallic shade.
Palladium
is cool tone mauve brown metallic shade.
Bliss
is a light rose gold shade with metallic finish.
Silk
is light golden shade with metallic finish.
Beach
is a light peach matte shade.
I really love the shade variation and few are really unique while you can find few beautiful cool tone shades along with warm tones. The formula of overall shades is very very good and i have no complaints. I would highly recommend this palette if you are looking for palette for all every event in any season.
Natasha Denona Bronze Eyeshadow Palette
is priced $65