Importance of Primer and how to choose right primer for your skin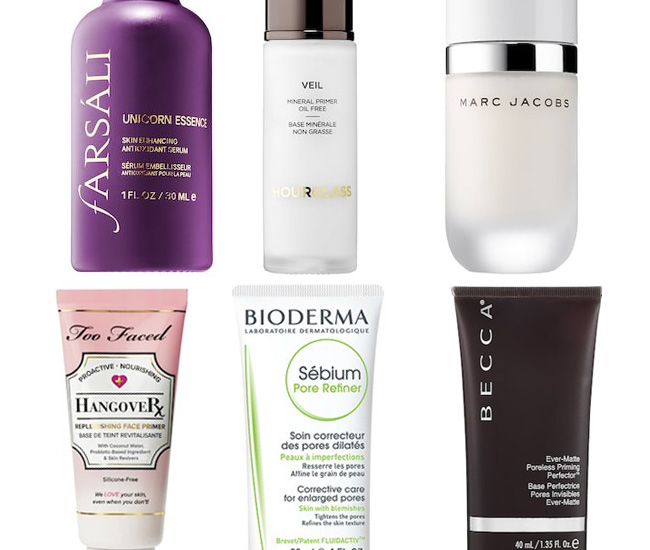 Many of you might like me have skipped using primer before makeup, thinking it just and extra step or just plain forgot to apply it. Primer however is the key product to perfect your makeup. It will keep your makeup for longer and let you apply it more flawlessly and quickly. It is the reason you see flawless makeup on pro's which always make you think, how they manage such look. However don't try to rush and buy the famous primer you saw on your social media. Get the one which suits your skin type as where the right primer can help you get flawless and long lasting makeup the wrong one can ruin all your efforts.

When you should apply primer?
After applying moisturizer, primer must be first step in makeup. It will provide you with smooth canvas to paint and draw. Plus the good primer contains ingredients which protect your skin from environment and makeup ingredients like Tatcha the silk canvas protector primer. Apart from that you can find ones for redness, pigmentation, pores, sebum or to hydrate your skin. Depending on your skin and issues, you can find the one that will suit you. Primers can be for face, eyes or lips. Where face primer can help you with foundation or other base products, eyeshadow primer will not only keep those powdery shadows in place but also enhance their color and pigmentation. Lip primers can help you fill lines in lips and keep your lip color in place for longer.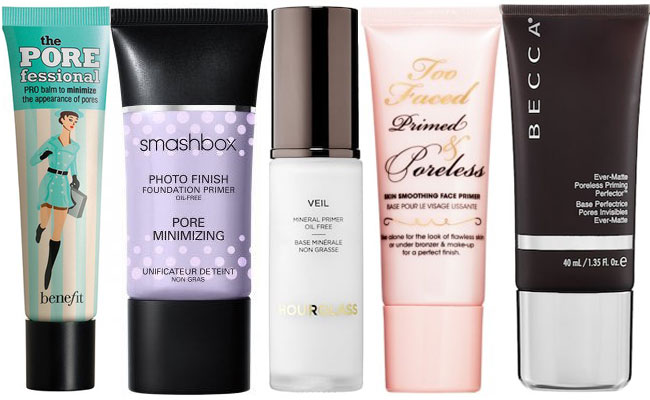 Face Primers for oily skin
Oily skin needs the primer which can keep their sebum controlled and provide long lasting mattifying finish. Silicon base primers are better for such skin as they fill pores and provide barrier between skin and makeup. Also look for the ones which have oil free formula and claims to control shine plus provide matte or natural finish for more then 7 hours.Also look for the primers which contain salicylic acid. Vitamin C, Ratinol then it is biggest plus as it will keep the oil at bay.

Benefit's POREfessional Primer
Smashbox Photo Finish Pore Minimizing Primer
Hourglass Veil Mineral Oil Free Primer
Too Faced Primed & Poreless
Becca Ever-Matte Poreless Priming Perfector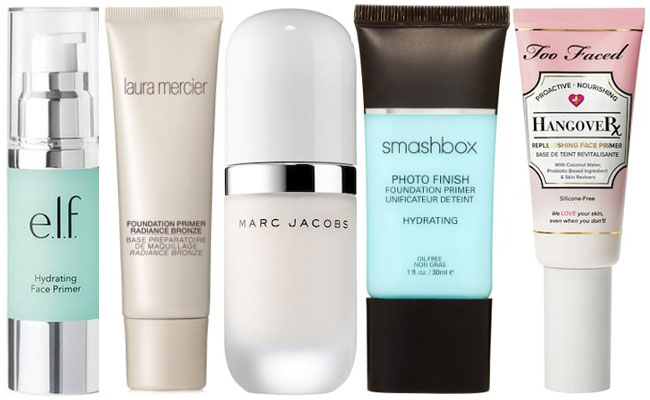 Face Primers for dry skin
Primers for dry skin will keep the skin hydrating under your makeup, protecting it from breaking or cakey look. They will also nourish your skin and help the foundation to blend easily rather then tugging. Stay clear from matte primers and look for oil based like essential oils or one with Hyaluronic acid. They will help the foundation from cracking and gives it glowy finish.

e.l.f. Cosmetics Hydrating Face Primer
Laura Mercier Foundation Primer
Marc Jacobs Beauty Under cover Perfecting Coconut Face Primer
Smashbox Photo Finish Hydrating Foundation Primer
Too Faced Hangover Replenishing Face Primer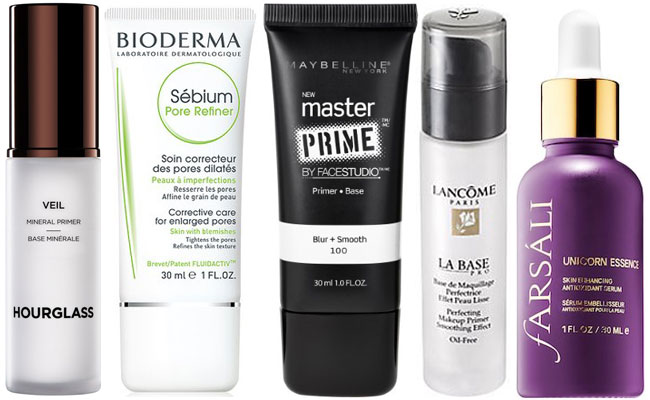 Face Primers for combination skin
Finding good primer for combination skin can little tricky if you have dry patches along with oily zones. The best option can be to pick water base formulas instead of oil based or silicon based. Antioxidants, Vitamin c or Vitamin E enriched primers are good option which can keep the skin nourished while not making it oily nor drying.

Hourglass Veil Mineral Primer
Bioderma Sebium Pore Refiner
Maybelline Face Studio Master Prime
Lancôme La Base Pro
FARSALI Unicorn Essence Antioxidant Primer Serum


comments powered by

Disqus