Wet n Wild Photo Focus Foundation - Review and Swatches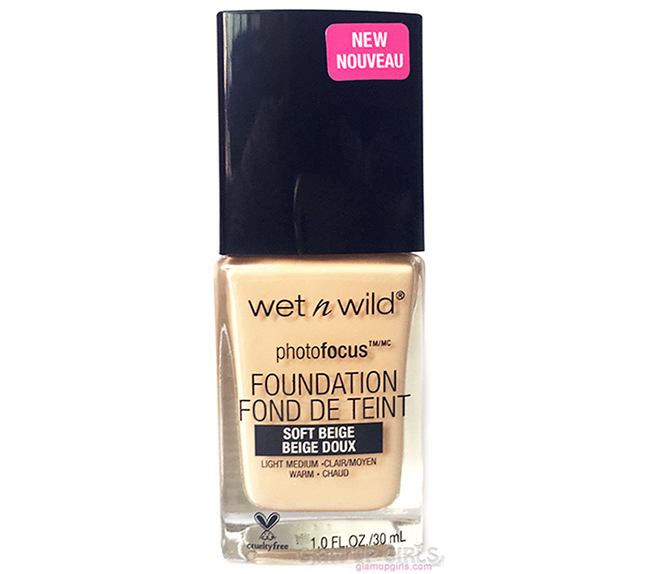 Today i am going to review Wet n Wild Photo Focus Foundation which was part of fall 2016 with their other makeup range. This foundation comes in 20 shades and i hope every one can find one shade suitable to their skin. This is my first foundation from Wet n Wild and as it got quite famous quickly i thought to give it a try so lets see how it worked out for me.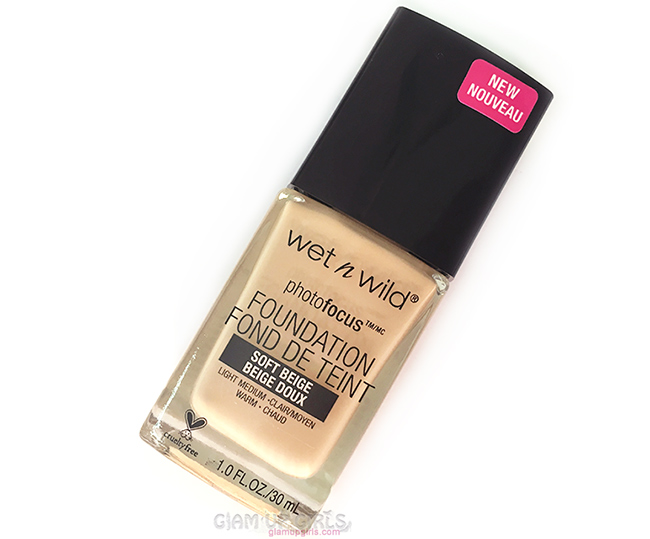 Product description

Your skin, only better. Our new high-performing, skin-perfecting foundation underwent major road testing under seven different photo lighting conditions to deliver flawless camera-ready makeup every time. Specially made with a matte, light-diffusing complex to give your skin #nofilter perfection.

High-performing, breakthrough formula
Featuring light-adjusting complex to help prevent white cast in photos
Tested under 7 light conditions with and without the use of flash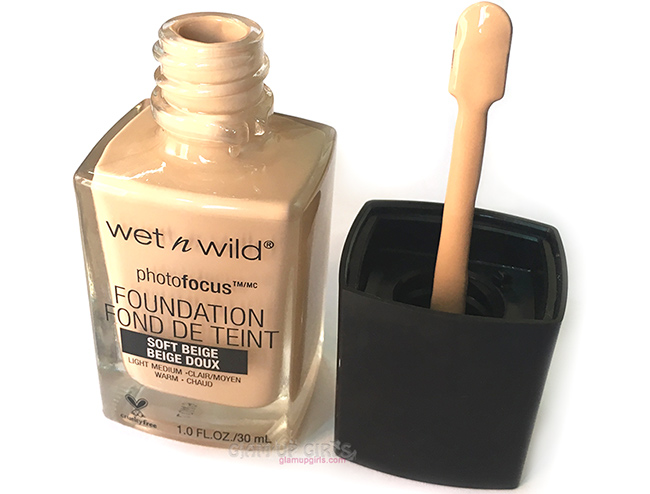 Wet n Wild Photo Focus Foundation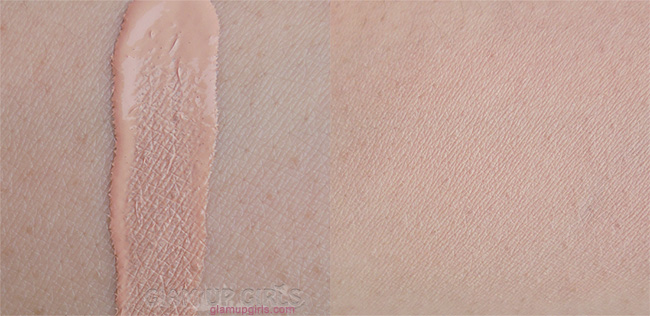 Wet n Wild Photo Focus Foundation Swatch and Blended

My Thoughts
This foundation comes in glass bottle with flat applicator attached to cap. This applicator is new to any foundation packaging and i think it is quite convenient for better application. Foundations with or without pump can be troublesome some time for handling the amount required. You can either apply the product with this applicator on your hand and use any brush or other tool to spread on face or use it directly on your face and spread with any face tool. The formula have a little paint smell which fades after application.

The formula have good consistency not very thick or very runny but moderate which is easy to apply and spread. The blending is easy with both hands and brush and it quickly absorbs into the skin but it does cling to very dry patches so it is better to properly moisturize your skin but for oily skin this foundation works great. It provides medium coverage which is build able to more coverage considering its very good pigmentation. For the same reason little amount is needed to cover whole face. However for very dark circles and other dark spots or blemishes you still need concealer to get flawless coverage. To pair with this foundation you can pick Wet n Wild photo finish concealer from this range as well.

This foundation does not provides flat matte finish instead it gives natural semi matte finish. You can pair it with any setting powder to get matte finish but the finish looks very natural without any powder. The lasting power is quite good and it does stay for 4 to 5 hours in current weather. How it will perform in extreme humid weather is yet to be seen and i will update it for any changes. So far we have not encounter any breakouts or pore clogging on dry and combination skin.

The shade i picked soft beige which is mentioned suitable for fair-medium skin tone. This shade is light with warm undertones and is perfectly matched to my skin. I spread it with spatula or fingers and blend it with Wet n wild flat top brush which i am loving so far. The shade range is quite amazing and you can find cool and warm tones easily in light to dark shades.

Overall this foundation is working great for all skin like dry, combination and oily. For dry skin moisturizer is needed thought. With medium coverage, easy blending and natural finish, this foundation is ideal for day time and as it claims there is not white cast with flash photos as well. For very oily skin i think this foundation can work good with setting powder and good primer.



My Rating

4.5/5

Wet n Wild Photo Focus Foundation is priced $5.99
comments powered by

Disqus