Medora Matte and Semi Matte Lipstick Review and Swatches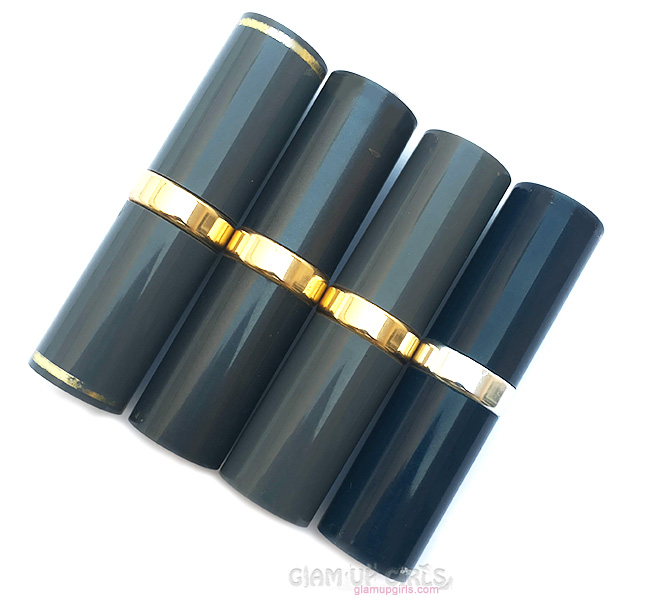 Medora is a one brand almost all girls have seen in their home while growing up in Pakistan and they have been underrated for so long because of their low price and cheap packaging but nowadays our fellow beauty bloggers has started to rave about them and they have become noticeable again. I have got my hands on two of them to try, one with Matte finish called Raspberry and other with Semi Matte finish called Hot Pink and today i am going to share my thoughts with you.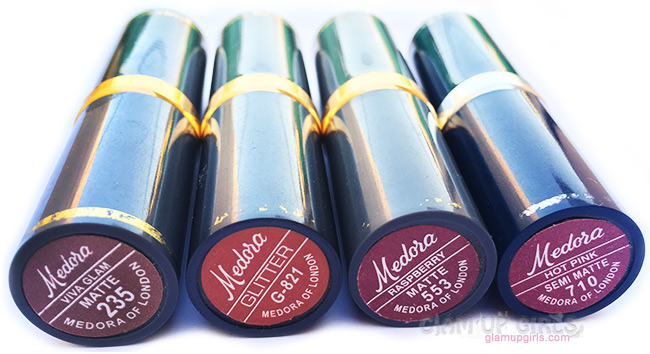 Medora Semi Matte Lipstick in Hot Pink and Matte Lipstick in Raspberry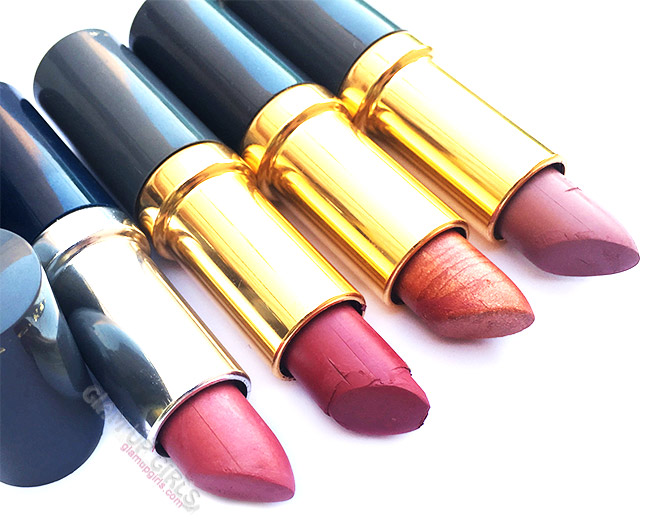 Medora Semi Matte Lipstick in Hot Pink and Matte Lipstick in Raspberry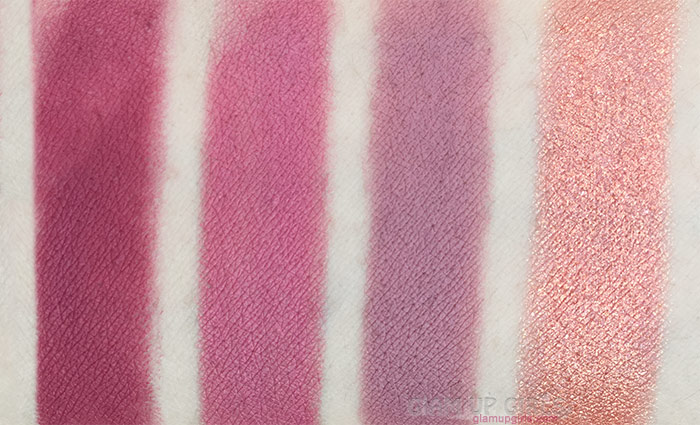 My Thoughts

I have bought these lipsticks in two finishes matte and semi matte. Matte ones come in grey packaging and Semi matte is in more of blue color packaging. The Packaging is light weight made of plastic which is not very good but you can not ask more for such price. Both lipsticks have very noticeable scent. The scent of matte one is more strong then semi matte which can be bothersome for some who don't like strong makeup scents but do not worry it will fade away soon.

Both lipstick glides smoothly and are highly pigmented. You do not have to put much effort to get opaque color from them. Semi Matte lipstick is little glossier then Matte one and both lipstick have little shimmer in them which is not much visible after application. I am impressed with their staying time. Matte lipstick stays 7 to 8 hours and Semi Matte can stay about 6 to 7 hours and fades evenly. Both of these lipstick range comes in wide range of colors however the Matte ones have more colors then other.

The Matte lipstick called Raspberry which is a dark plum shade. this shade is perfect for fall/winter season and the ones who love bold lips would love it. The Semi Matte lipstick called Hot Pink which is a bright medium pink shade. This shade is perfect for every season, it is a dark bold shade but at same time pink tone make it perfect for summers. I love both shades and love to wear them often

Overall these lipsticks are gem in such price for lipstick lovers, they are highly pigmented, long lasting and have wide range of shades.

In Favor
Wide range of shades
Highly pigmented
Long staying power
Smooth texture
Budget friendly
Ingredients are not mentioned any where
Not in Favor
Packaging feels cheap
Strong scent
My Rating

3.5/5


Medora Matte and Semi Matte lipsticks comes with the price tag of PKR 110 each and are available on all stores.
comments powered by

Disqus