Blender or sponge have become staple in applying makeup almost for every one. They not only help you blend your foundation flawlessly but also provide air brush finish to face.
The Original Beauty Blender
was the first to take this line by storm and later followed by other brands. However being too expensive, many kept their hands bound from buying beauty blender. Where as other brands like
Real Techniques Miracle Complexion Sponge
got more popular. Today i am going to share my opinion on Sigma Beauty 3DHD Blender which not only have unique shape but also doesn't compromise on quality.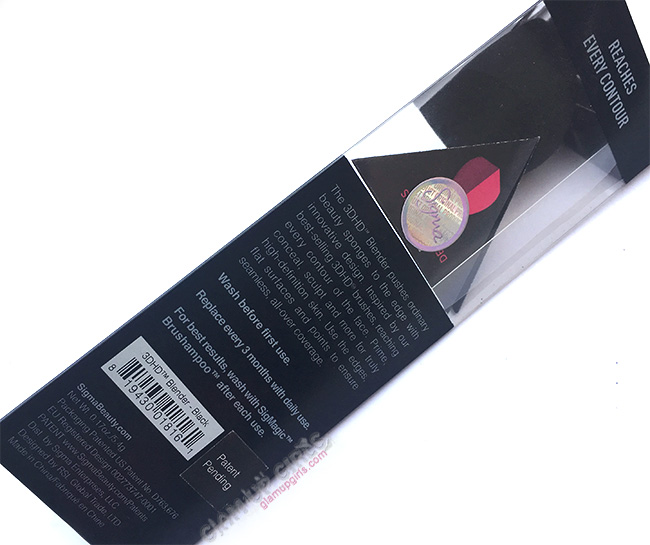 Product description
This shape is perfect to reach every edge and contour of your face to prime, conceal, sculpt and highlight with any formula.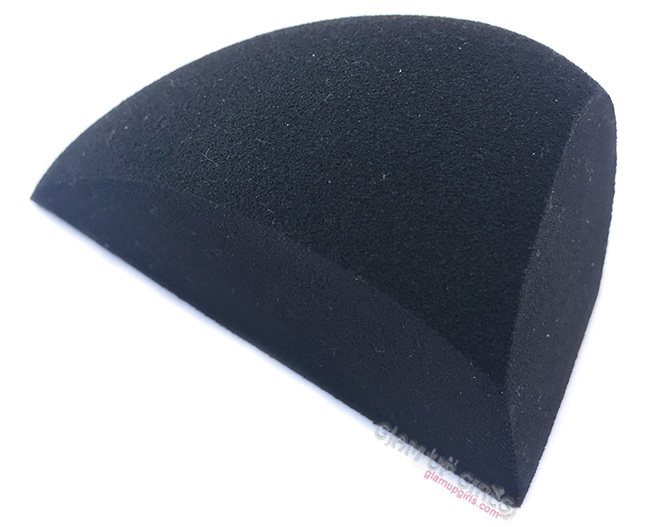 Sigma Beauty 3DHD Blender from Top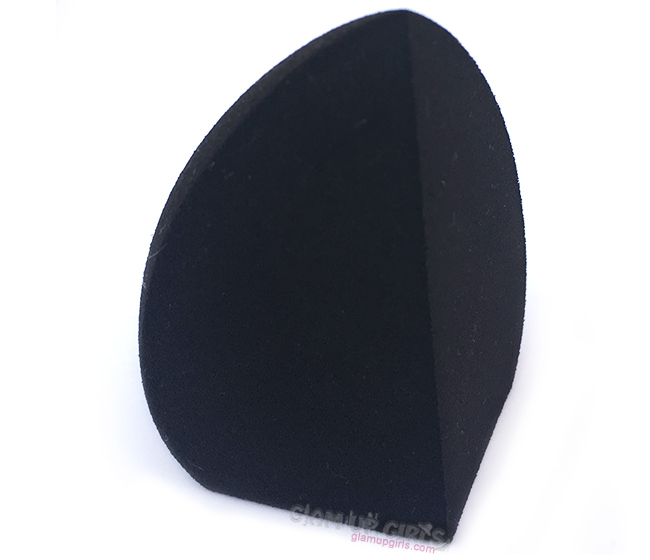 Sigma Beauty 3DHD Blender Front Angle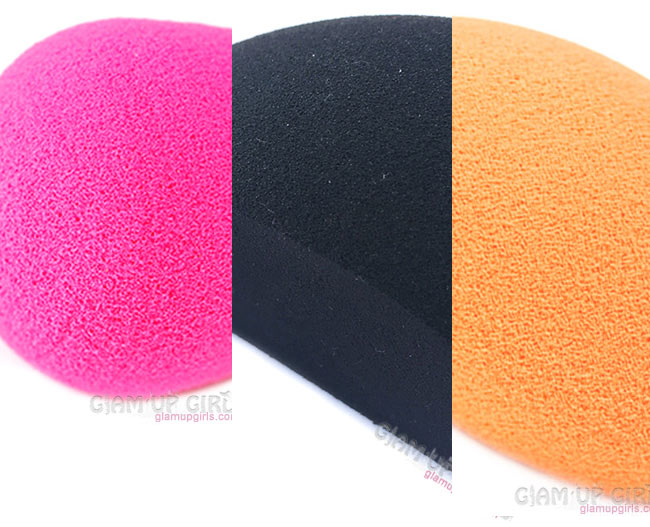 Comparison of Sigma Beauty 3DHD Blender, The Original Beauty Blender and RT Miracle Complexion Sponge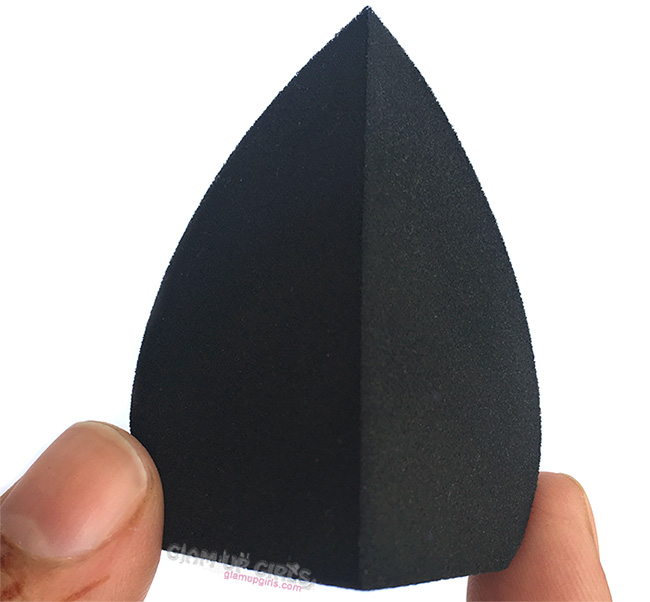 My Thoughts
Sigma 3DHD blender comes in 2 colors including black and bright pink. It will reach you in transparent and black triangular plastic packaging. This is non-latex and is very soft to touch and squeeze. The best thing about this blender is its unique shape from others. The three main sides include two flat sides for contouring, highlighting and baking while the round side is best for blending foundation and concealers. The pointed edge, which is similar to
Sigma 4DHD edge kabuki
, can be used for the areas which are hard to reach with wide side of any sponge.
Comparing to the other 2 famous sponges including
Original beauty blender
and
RT miracle complexion sponge
, i have noticed that Sigma blender have smaller pores and to my surprise it is still as soft as them. The smaller pores mean that less product will be absorbed in the sponge and will not be wasted. As the sponges perform best when used wet, damp Sigma 3DHD blender doesn't dry quickly and you can get a lot of time while blending makeup. On the other hand the sponges with large pores become dry quickly and you have to damp them again.
The size of Sigma blender is smaller comparing to the other ones but it is easy to hold and i didn't got uncomfortable while bending my makeup. The flat sizes are perfect to apply under eye setting powder and baking which i can dust away with any large fluffy brush. The large round side and the smaller bottom side is very good for blending liquid, stick or mousse foundation. It provides flawless application with less product waste. Its unique shape help you to apply makeup in every nook and cranny of your face. The difficult parts like creases of your nose or area around eyes is difficult to be blended with flat or large round sponges while the edges of 3DHD blender help you to over come this issue.
It is easily washable with any mild shampoo but i love to wash it with
Sigma SigMagic shampoo
. It takes little longer to dry then other sponges because of large pores. It is less prone to breakage then other sponges but still i like to keep light hand while washing any sponge. It is recommended to change it every 3 months.
Overall i really loved this blender. It is reasonable comparing to
Original beauty blender
with similar performance and even better shape.
RT sponge
is less pricey but waste a lot of product and is prone to breakage due to its large pores.
Sigma Beauty 3DHD Blender
is priced $21