ColourPop Perception Pressed Powder Shadow Palette, Review and Swatches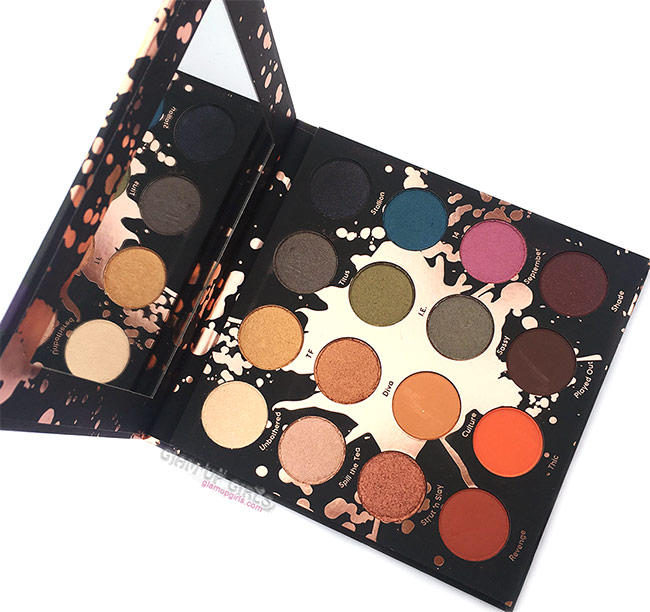 I always look out for new ColourPop eyeshadow palettes and some how i have become obsessed with them. Even though i do not go for every palette but some of them do catch my attention and i have to get them. Perception Shayla X ColourPop Pressed Powder Shadow Palette is one of them along with some others which i grabbed during this sale season. Today i am going to share my thoughts and swatches of Perception eyeshadow palette.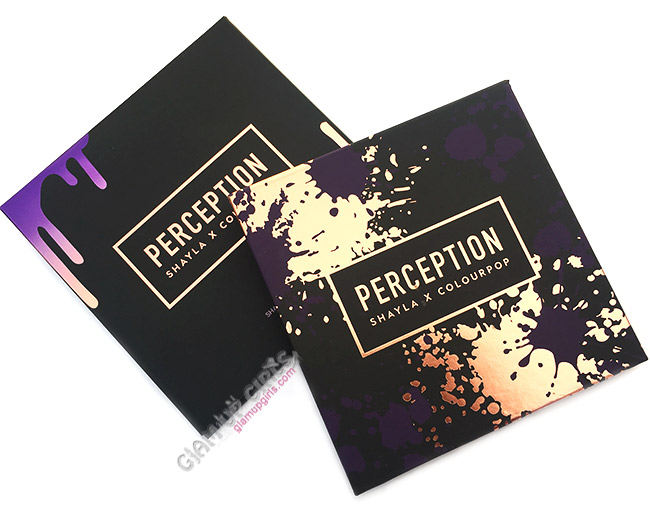 Product description
Your eyes are the canvas, let this palette do the work. The perfect mix of matte & metallic finishes and range of richly pigmented shades make it easy to create any look. Transform your look from a soft day time slay to a bold and fierce night out look with one palette.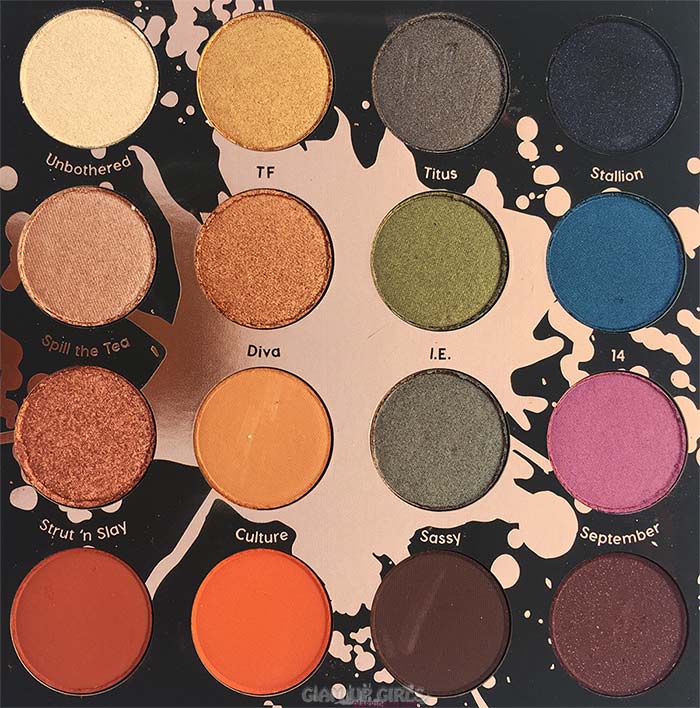 ColourPop Perception Pressed Powder Shadow Palette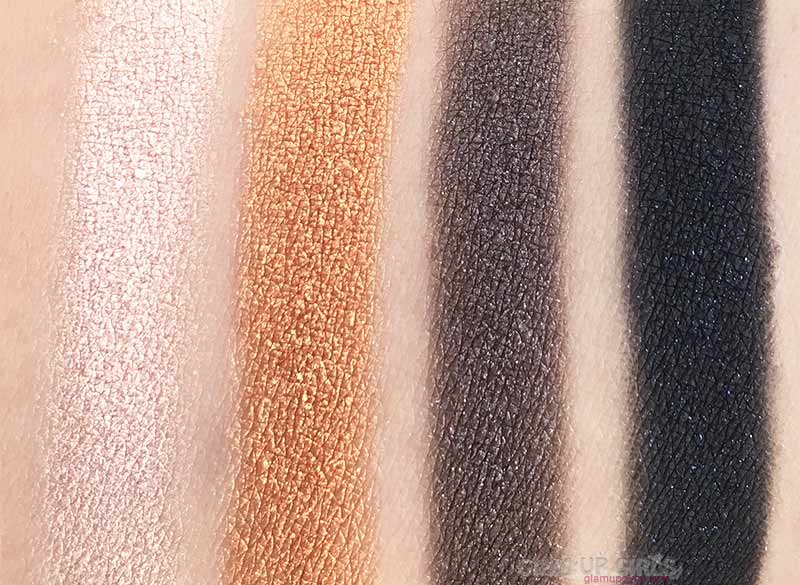 Swatches of Unbothered, TF, Titus and Stallion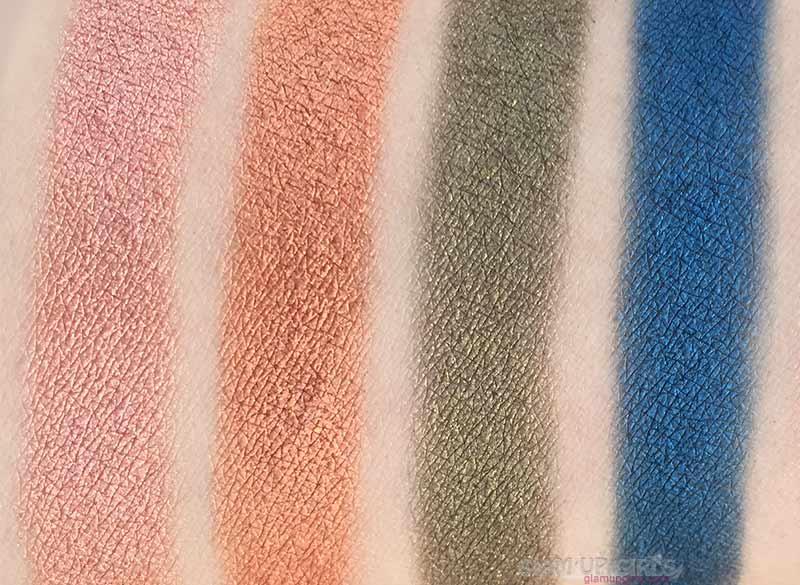 Swatches of Spill the tea, Diva, I.E. and 14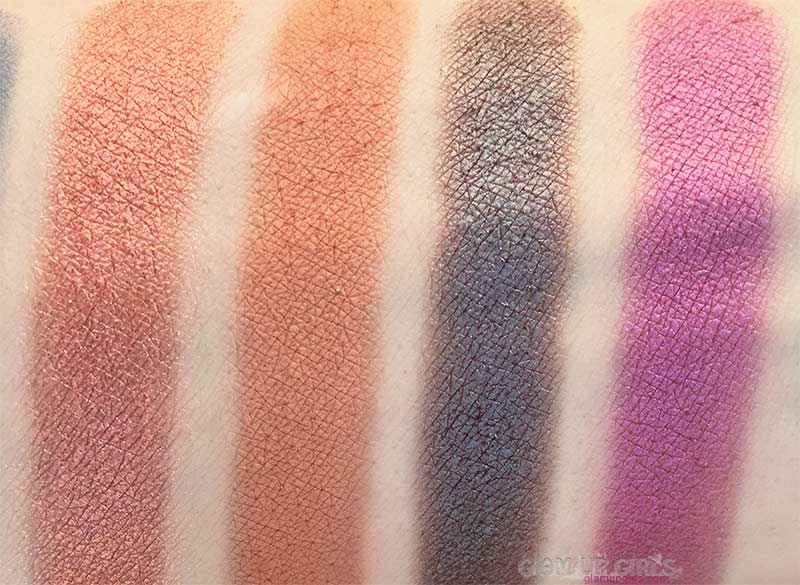 Swatches of Strut 'n Stay, Culture, Sassy and September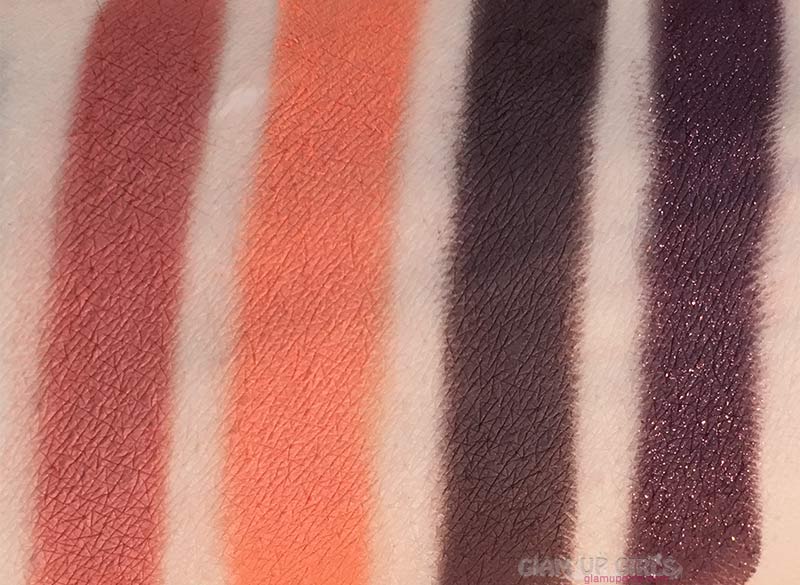 My Thoughts
This palette comes in black cardboard packaging with purple and golden print on it. The palette contains a good size handy mirror inside it. There are 16 neutral to vibrant shades of different finishes inside and i love the color selection of it very much which can be used for every day look to glamorous night looks. The overall texture and pigmentation is very good and i have not found any chalky or dud shade. There is not too much fallout as well but you might find some mattes to have a little falling. The shadows blends smoothly and i do apply some of metallic shades with damp brush to get more intense or packed color. They also work great while patting with fingers.

Lets talk about each shade separately.

Unbothered defined as metallic ivory with a peachy flip. It is a pale golden shimmery shade with very subtle pink duo chrome effect. It is very soft textured with good pigmentation.
TF defined as metallic true gold. It is warm medium metallic gold shade with very intense pigmentation and buttery soft texture.
Titus defined as metallic gunmetal. It is a dark warm grayish shimmery color with very good pigmentation and soft texture.
Stallion defined as matte black with blue glitter. It is pure black matte shade with blue glitter which is not much noticeable. The pigmentation and texture is very good.
Spill the Tea defined as metallic warm taupe. It is a medium shimmery rosy shade with intense pigmentation and buttery smooth texture.
Diva defined as metallic amber. It is a warm medium copper shimmery shade with intense pigmentation and soft texture.
I.E. defined as metallic olive. It is warm medium olive green shade with shimmery finish. The pigmentation and texture is very good.
14 defined as metallic navy. It is a medium blue shade with pearly finish. The pigmentation is very intense with good texture.
Strut 'n Slay defined as metallic rosy copper. It is medium rosy copper shade with intense pigmentation and buttery formula.
Culture defined as matte soft brown. It is a medium orange shade with matte finish. The pigmentation and texture is quite good.
Sassy defined as metallic eggplant with a teal flip. It is a duo chrome shade with reddish brown base and olive shimmery flip. It has good pigmentation and soft texture.
September defined as metallic pinky violet. It is a medium bright pink shade with frost finish. The pigmentation and texture is quite good.
Revenge defined as matte red brown. It is a medium reddish brown matte color which have intense pigmentation and nice texture
Thic defined as matte vibrant orange. It is a medium orange matte shade with intense pigmentation and have good texture.
Played Out defined as matte chocolate brown. It is a dark chocolate brown matte shade with very pigmentation and good texture.
Shade defined as deep matte purple with violet glitter. It is very dark plum brown matte shade with glitter flecks on it. The pigmentation is very intense and have very soft texture.

Overall this palette won my heart. It contains very good combination of shades, useful for every one and every event. Plus the quality of all shadows and pigmentation is amazing. I particularly loved the velvety soft shimmery, metallic shades and there is not one flop in matte ones which is huge plus. I highly recommend this palette if you love to create different looks and need a good quality palette where shadows blend effortlessly and you get full color intensity.

ColourPop Perception Pressed Powder Shadow Palette is priced $23
comments powered by

Disqus