It is said that a person's personality can be judged by his boots, it is not far-fetched actually. If you have a keen eye, you can see that it doesn't matter how best you choose your outfit, without good pair of shoes, you cannot make an impact. Actually, a good pair of boots can give you an extra edge in every company, making you more visible and confident. Especially if you are at work, your shoes must be more than just a good-looking pair they should be comfortable, durable, and appropriate according to the workplace.
When choosing boots, it is better to invest in a good brand that can last longer, giving you comfort during work so if you walk around too much, there is less chance of any pain or injury. Obviously, good brands are costly because they deliver what they claim but can you believe that you can get
well made American Red Wing shoes for sale
? These shoes have been the favorite of many for over a century and are made of premium material with a combination of advanced technology and handmade craftsmanship.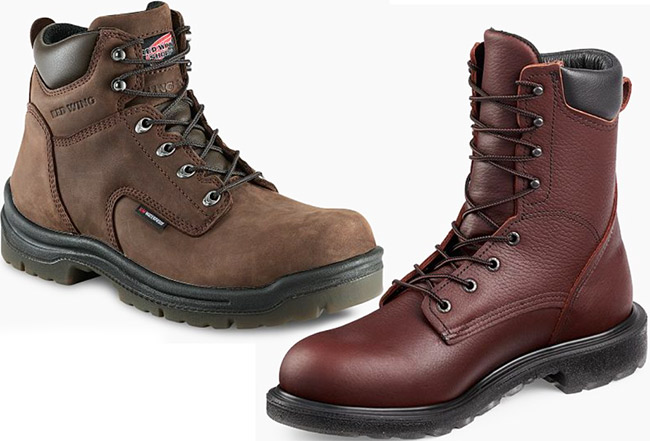 Boots for Outdoor Sites
If you are working at an outdoor site or on construction projects, then you need heavy-duty safety boots. Lather boots with heavy strong soles and laces are the best options for such places. They should be strong enough to bear your weight nicely and shouldn't falter with continuous movements. You must never compromise on quality as bad shoes can hinder your work, causing injury. For construction sites choose the pair with safety toes and long ankles. They should also be waterproof if the area you are working in is underground or have frequent water crossings. They are also needed during rainy seasons when you cannot stop working and have to proceed in rain.
Things to keep in mind while choosing boots for outdoor sites
High-quality material
Safety toes
Tall profile shape
Lace-up design for good grip
Waterproof if needed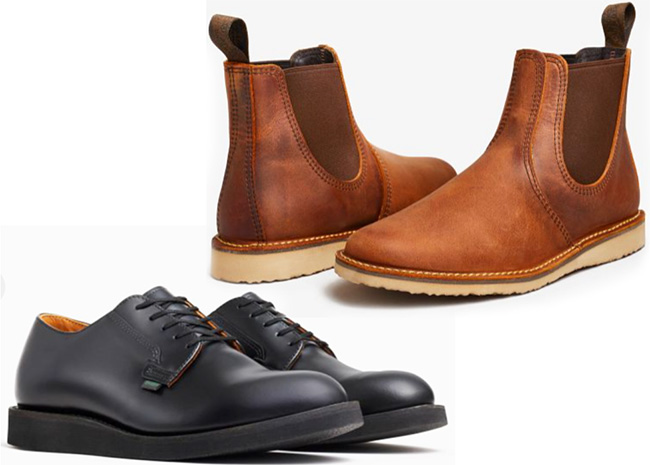 Boots for indoor Corporate Office
For indoor workplaces where you mostly have to sit in the office, you can opt out of laces which become kind of necessary on construction sites. The best option for such places includes Slip-on and Chelsea boots. You can choose colors and designs according to your preference in these boots. The safest choices can be brown and black which can go with almost any color of outfit.
Best options for cooperate office
Neat and less rough material
Black or brown color
Low-profile ankle design
Oxford, Chelsea, Chukka
Boots for Street Style
When talking about everyday style or street style, almost any design can work for you. You can even wear large profile, lace-up boots to give you the classic vintage look with a ripped pair of jeans, a stylish tee shirt, and a few accessories. For more formal occasions, you can wear oxford, chukka, or Chelsea boots with straight jeans or pants.
Street style can include any design
Heavy lace-up boots for rough and tough look
Chelsea or 6-inch leather boots for more casual look
Chukka, loafers for more formal gatherings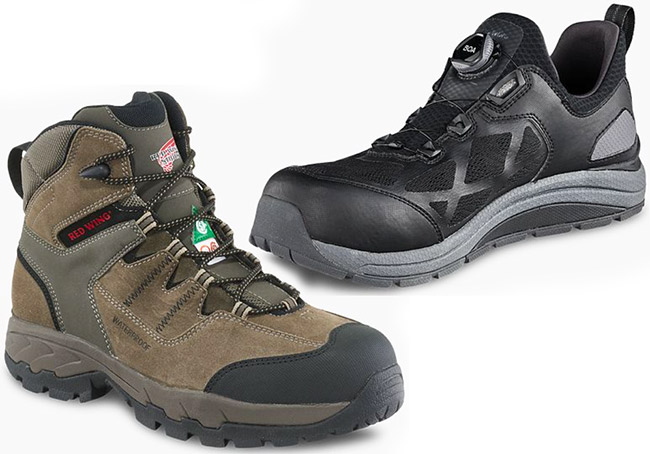 Boots for Camping/Hiking
When selecting boots for any holiday plans, especially for hiking or camping, again you have to choose the ones which are high quality, durable, and comfortable. As for long walks, your feet need special attention or at the end of the day, you will be left with sore feet or broken shoes. Heavy-duty boots can be used for such purposes as hiking and walking on tough Terran. For camping and walking in little less difficult areas, you can opt for 6-inch leather boots, to give you comfort and durability at the same time.
Heavy boots with safety toes and laces for hiking
Joggers and 6-inch leather boots for camping