Makeup Revolution I Makeup Go! Palettes Go to Hell - Review and Swatches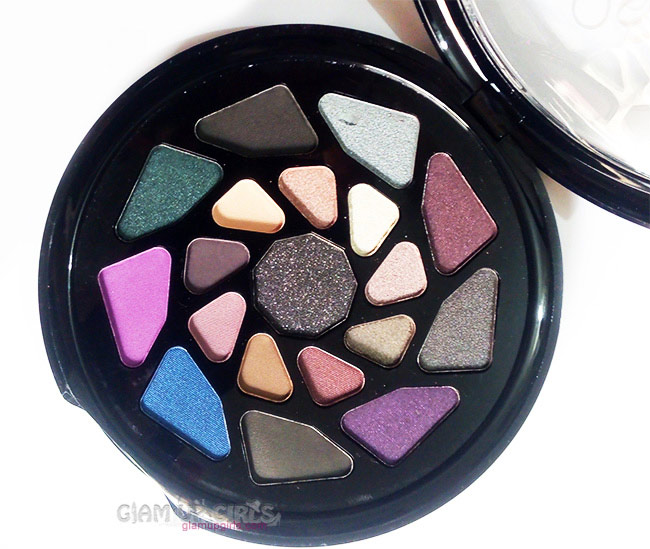 Today i am going share my review and swatches on the palette by Makeup Revolution called Go to Hell which is from their Go palette range and i bought it few months ago from their Summer sale. I am already really impressed with their products, they have really amazing quality and pigmentation for their price. Lets see is this palette any good or not.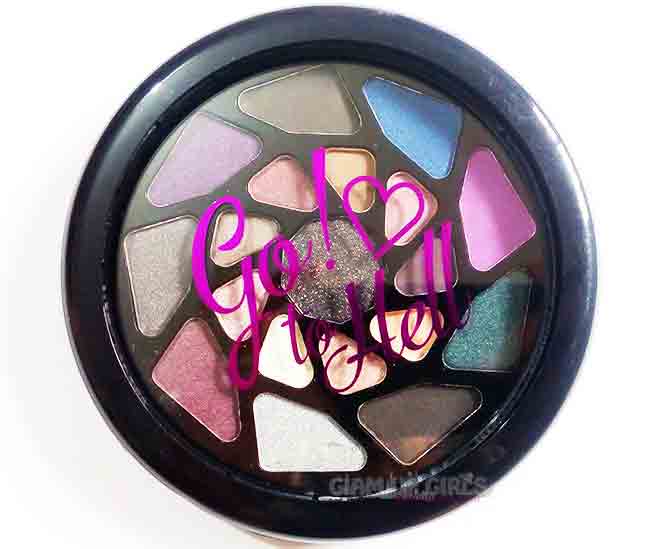 Product description
18 eyeshadows in a gorgeous wheel of colour, developed to send your hurtling to hell!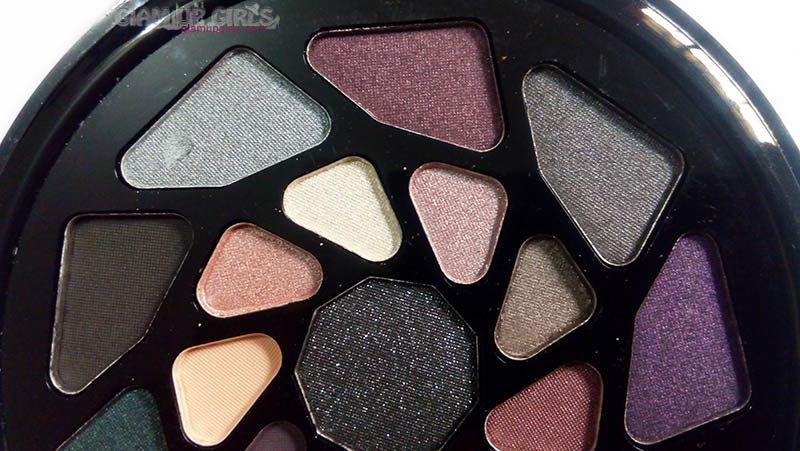 Makeup Revolution I ♡ Makeup Go! Palettes Go to Hell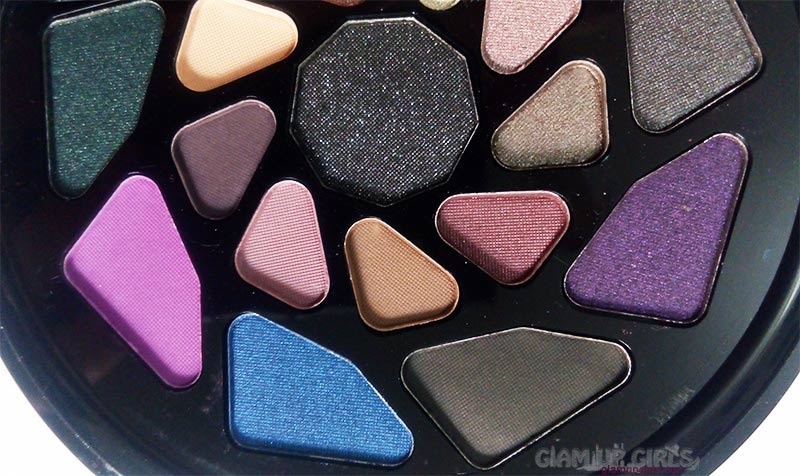 Makeup Revolution I Makeup Go! Palettes Go to Hell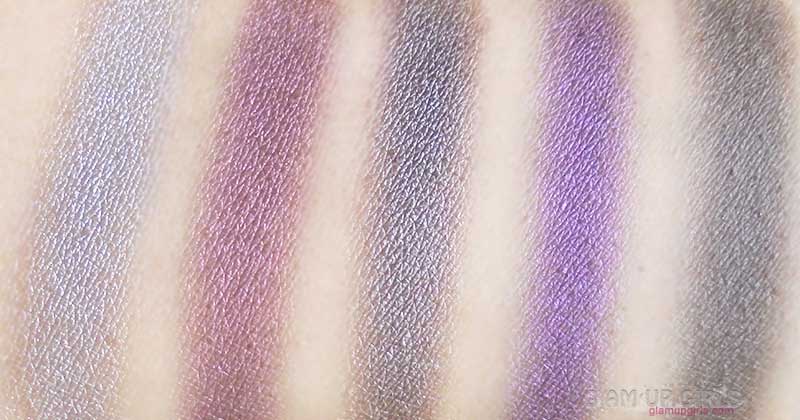 Makeup Revolution I Makeup Go! Palettes Go to Hell
Outer circle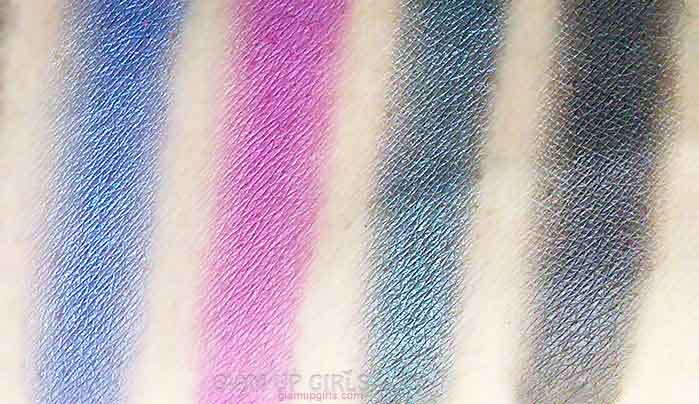 Makeup Revolution I Makeup Go! Palettes Go to Hell Outer circle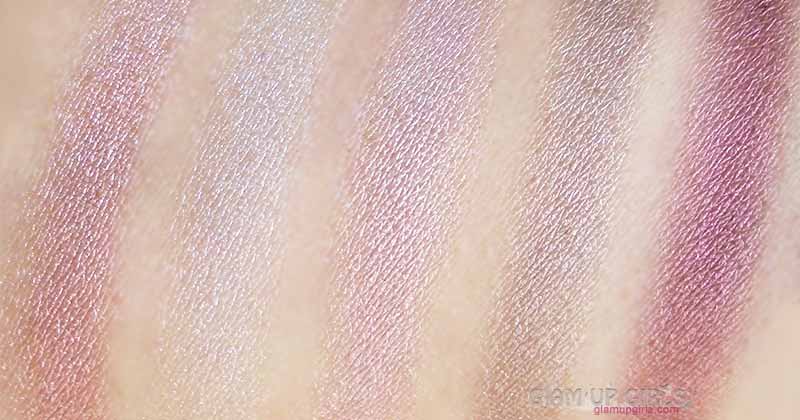 Makeup Revolution I Makeup Go! Palettes Go to Hell Inner circle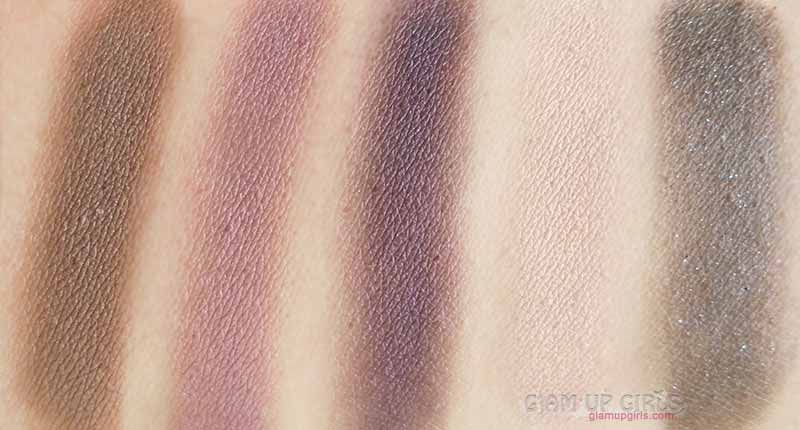 My Thoughts
It is a round plastic palette with transparent lid which is not sturdy and the lid can fall from the frame. It has 19 eyeshadows, 9 in the outer circle and 9 in inner circle with one shadow in the center. The shades in outer circle are large comparing to the inner circle. However they are still large enough to be picked by any eye brush. This palette has considerably very nice verity of shades which falls from neutral category to bright and vibrant shades.

From the outer circle swatched first 5 shades
The Silver grey shade with shimmery finish is highly pigmented and have soft texture.
The medium burgundy shade with shimmery finish is highly pigmented and have nice texture.
A slate grey shade with shimmery finish. It has very good pigmentation and soft texture.
A dark purple shade with satin finish. It is also highly pigmented and nice textured.
A light grayish black shade with matte finish. The texture of this shade is not very soft but the pigmentation is good.

The second swatch of 4 shades in outer circle.
A bright deep blue shade with shimmery finish. It has very good pigmentation and nice texture.
Light fuchsia shade with matte finish. It is highly pigmented and have soft texture.
A dark forest green shade with shimmery finish. It is highly pigmented with very nice texture.
A medium black shade with satin finish. It is highly pigmented with nice texture.

5 swatches from inner circle
Light peach shade with shimmery finish with nice texture and good pigmentation.
A white shade with shimmery finish have nice texture and good pigmentation.
Light pink shade with shimmery finish with nice texture and good pigmentation.
A light brown shade with shimmery finish with nice texture and good pigmentation.
A light maroon shade with shimmery finish with nice texture and good pigmentation.

4 swatches from inner circle and the center shade
A dark brown matte shade, it is highly pigmented and have good texture.
A warm mauve matte shade with good pigmentation and nice texture.
A dark purple matte shade having good pigmentation and nice texture.
A light beige matte shade have nice color payoff and soft texture.
A dark black shade with silver glitter. It has hard texture and is bit difficult to use. The pigmentation is not up to mark as well.

Overall this palette is very good for its price. All the shades different and are highly pigmented except few which are not bad as well and it is perfect to create both neutral and glamorous eye look. To see the looks we created check and follow our Instagram



My Rating

4/5


Makeup Revolution I Makeup Go! Palettes Go to Hell is Priced £3.99
comments powered by

Disqus