Freeman Chocolate and Strawberry Clay Mask - Review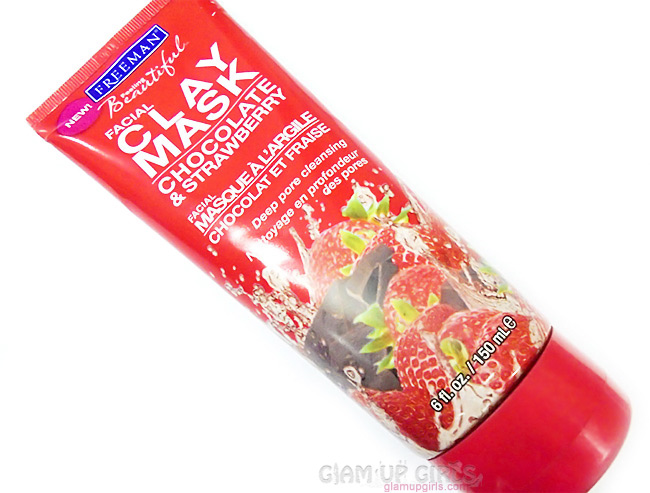 My love for face masks is not hidden from my readers. I have a weekly beauty routine and applying a face mask is a part of it. For past year i and my sisters are loving Freeman Masks and have used some different types of them. I have pretty much loved what i have used so far and today i am going to share my thoughts on their Chocolate and Strawberry clay mask which sounds yummy and is favorite of so many bloggers.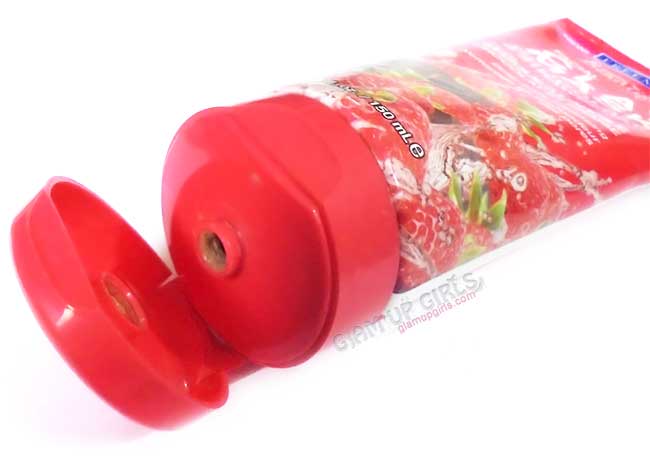 Product description

Decadent clay mask with the sweet scent of Chocolate-dipped Strawberries helps tone and minimize the look of large pores. This indulgent mask does more than tantalize your taste buds! Tone skin and diminish the appearance of large pores with oil-absorbing clays. Delight in delectable Chocolate and Strawberry while Shea and Cocoa Butter moisturize for smoother, softer skin. Perfect for normal to dry skin.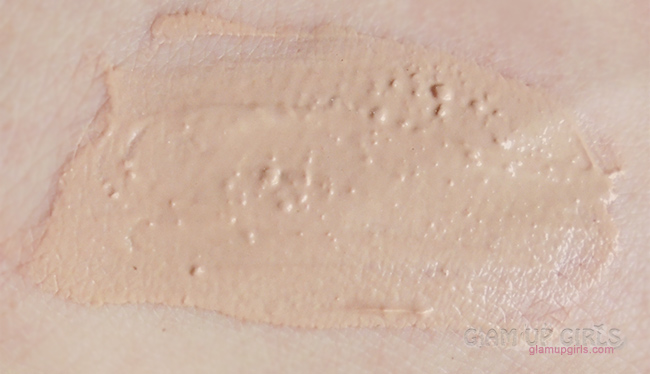 My Thoughts

This mask comes in regular squeezable plastic tube with flip cap. As soon as you open the lid you can smell the delicious smell of chocolate. The color of mask is light brown and it has a light weight mousse like texture which spreads smoothly on the skin. There is no particles or grains in this mask. The smell is very noticeable but not bothering unless you do not like chocolates and it lingers for as long as it dries.

I apply a thin layer of this mask on clean face and lie down so i do not frown or smile, as it is drying mask so you better stay expression less until you washes it off. It takes almost 15 minutes to dry and skin feel stretching. There are two ways to wash off this mask i prefer. If you have already exfoliated your face you can simply rinse it with plain water by rubbing slowly. In case you want little exfoliating effect you can clean it with wash cloth by rubbing softly. As this mask is for normal to dry skin so it did not make my skin dry after washing instead i felt my skin soft and moisturized. At the same time my sister with combination skin find it very refreshing as well and the excessive oil was removed leaving the soft and clean skin behind.

For oily skin: Freeman Anti Stress Mask with Dead Sea Minerals Review
For all skin: Freeman Charcoal and Black Sugar Polishing Mask Review
Peel off: Freeman Facial Revealing Peel Off Mask Pomegranate Review
For glowing skin: Freeman Golden Grain Brightening Mask Review
For inflammation and pores: Freeman Mint and Lemon Clay Mask Review

I do not have large pores but i have noticed it is not very effective to reduce the size of pores as it claimed. So if you are looking a mask solely to minimize the size of pores this will not be a good choice. However it leaves the skin clean, soft and moisturized.

Overall it is a good clay mask for dry skin where mostly clay masks make the dry skin more dry, it cleans the skin very well and leaves it soft and lightly moisturized.

In Favor

Delicious chocolate smell
Doesn't dry the skin
Leaves the skin clean and soft
For normal to dry skin
Not in Favor
Doesn't minimize the size of pores very noticeably
Not for very oily skin
My Rating

4/5


Freeman Chocolate and Strawberry Clay Mask is priced PKR350
comments powered by

Disqus