BH Cosmetics Galaxy Chic Eyeshadow Palette Review, Swatches and EOTD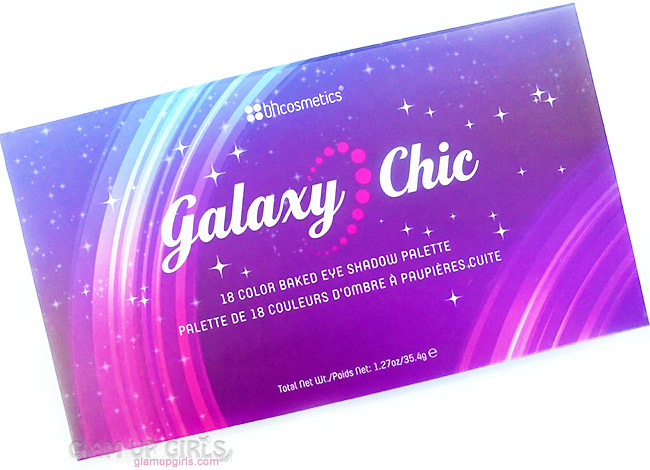 BH Cosmetics Galaxy Chic Eyeshadow Palette was the one palette me and my sisters wanted for so long. Until now we never got the chance to buy it and when it found it on sale i couldn't resist it. The packaging and the names are very attractive and catchy. I didn't have any high hopes from the performance as i have not used baked shadows before but it turned out pretty good.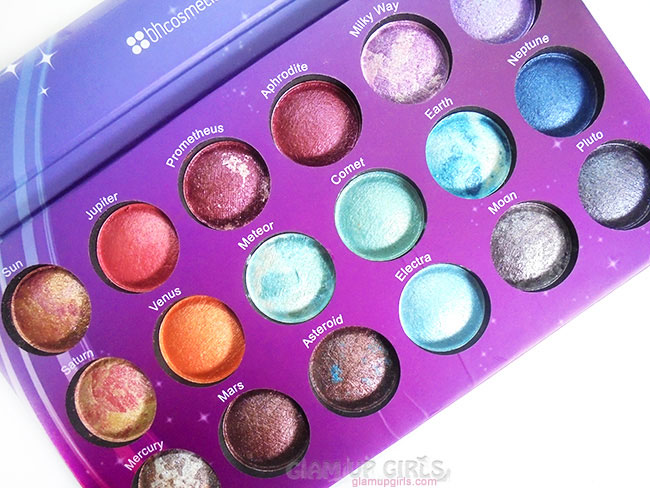 Product Description
The stars will truly align when you use this baked eyeshadow palette with 18 versatile shades. This palette comes in a range of out of this world colors that work for everyone. From everyday neutrals to vibrant hues, your look will undoubtedly be Galaxy Chic!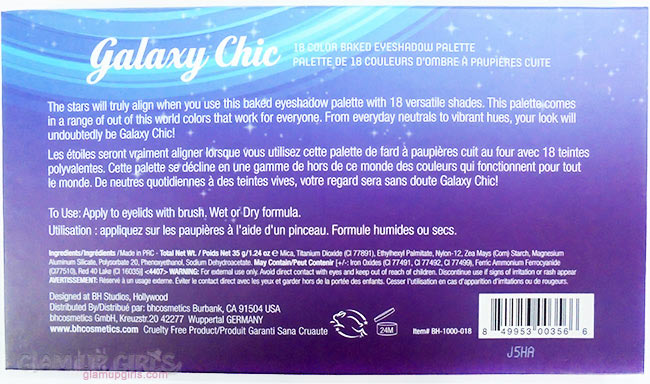 BH Cosmetics Galaxy Chic Eyeshadow Palette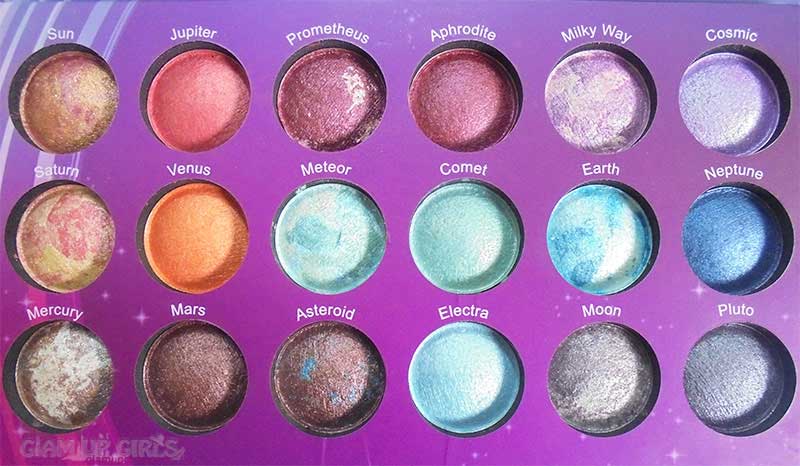 BH Cosmetics Galaxy Chic Eyeshadow Palette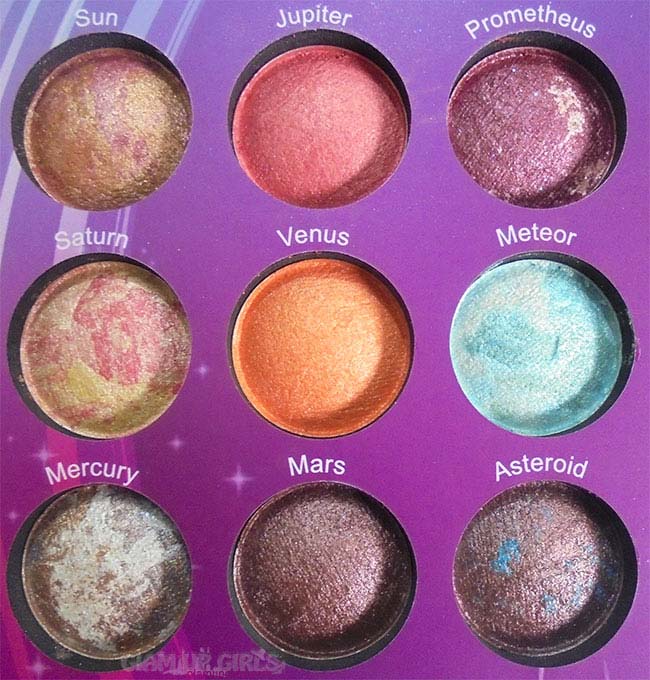 BH Cosmetics Galaxy Chic Eyeshadow Palette Left Side Shades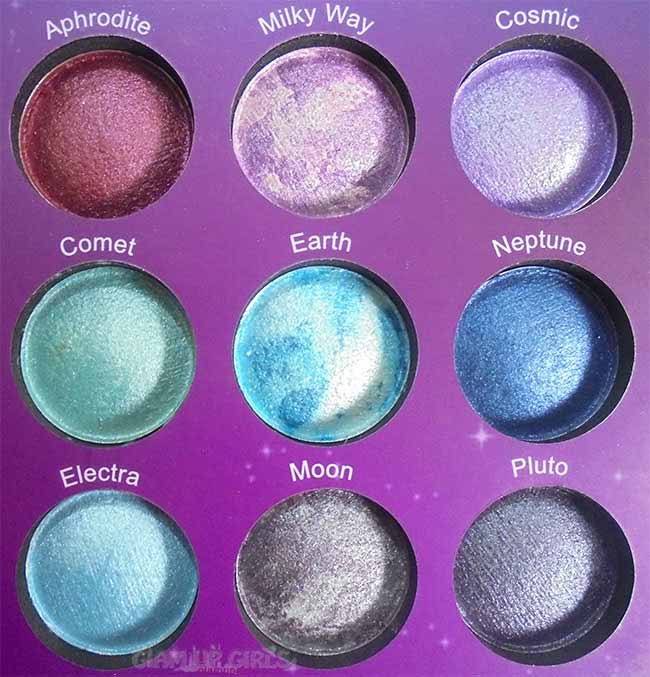 BH Cosmetics Galaxy Chic Eyeshadow Palette Right Side Shades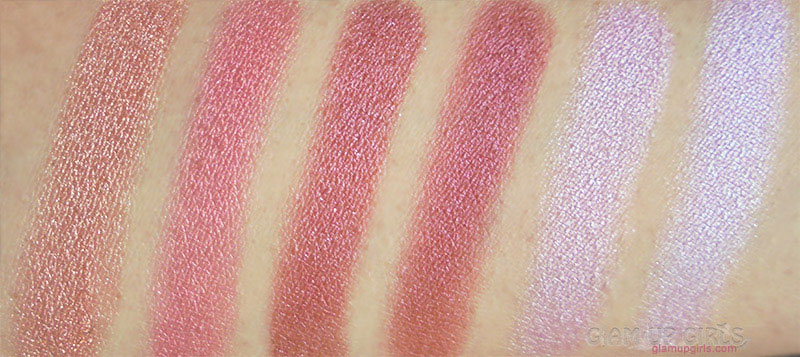 Top Row: Sun, Jupiter, Prometheus, Aphrodite, Milky Way, Cosmic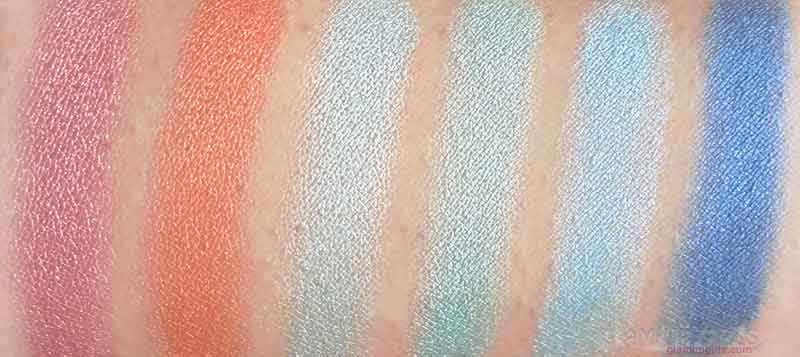 Middle Row: Saturn, Venus, Meteor, Comet, Earth, Neptune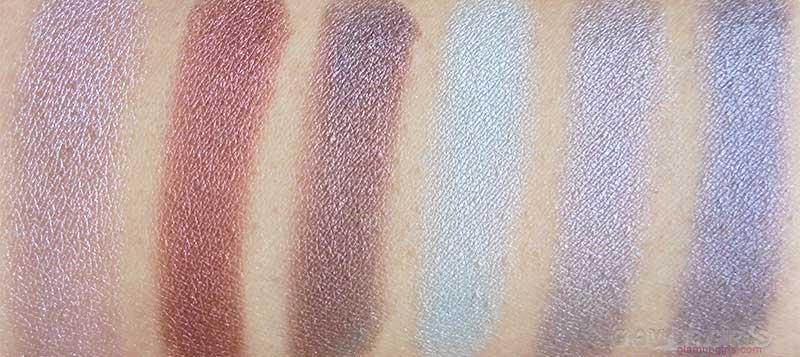 My Thoughts
The palette comes in purple cardboard packaging with beautiful design to complement the nature of galaxy. As the shades are baked so i suppose this palette will be travel friendly. Baked shadows can turn out to be hard to work with which i thought but the texture and pigmentation turned out to be amazing. All the shades are very soft and easy to pick and the pigmentation is intense. These shades can also be used wet but i haven't tried this method yet. All the shades have beautiful pattern embossed on them showing their reflecting their names. The swatches might look repeating but there is slight difference in their undertones.

Sun: The Dusky Rose Gold shade with warm undertones. It is highly pigmented with soft texture
Jupiter: A Medium Pink shade with satin finish. It is highly pigmented with very nice texture.
Prometheus: Medium burgundy shade with touch of pale yellow. It has very good pigmentation with shimmery finish.
Aphrodite: Maroon shade with satin finish. It is highly pigmented and have soft texture.
Milky Way: Cool toned Lilac Pink shade with shimmery finish. It is highly pigmented and have soft texture.
Cosmic: Shimmery lavender shade which is highly pigmented and have soft texture.
Saturn: Rosy pink shade with white gold shimmer. It has very good pigmentation and soft texture.
Venus: A lovely bright orange shade with shimmery finish. It is highly pigmented with soft texture.
Meteor: A very pale green shade mixed with white shade. It has shimmery finish with high pigmentation.
Comet: It is a pale green shimmery shade with intense pigmentation.
Earth: Sky Blue shade mixed with white. It is highly pigmented and have shimmery finish.
Neptune: A deep ocean blue shade with warm under tones. A highly pigmented shade with satin finish.
Mercury: Very light pinkish brown shade with shimmery finish. It is highly pigmented as well.
Mars: Copper shade with red hues, it is highly pigmented shade with shimmery finish.
Asteroid: Deep brown shade mixed with blue becomes a most beautiful color. It has warm red undertones with high pigmentation and shimmery finish.
Electra: A light icy blue shimmery shade with only hard texture shade which is not bad as well.
Moon: Cool Tone slate Grey shade with Satin finish with intense pigmentation and soft texture.
Eclipse: Cool Tone Gunmetal shade with mauve undertones and satin finish, it is highly pigmented as well.

Overall i love this palette specifically for packaging but the shades are really amazing as well with high pigmentation and soft texture.

In Favor

Beautiful packaging
Lovely pattern on shades
Very nice texture
All shades are highly pigmented
No fallout
Not in Favor
You find shades repeating
My Rating

4/5


BH Cosmetics Galaxy Chic eyeshadow Palette is priced $20 and is available on sale for $11
comments powered by

Disqus