Beauty Care Essential Haul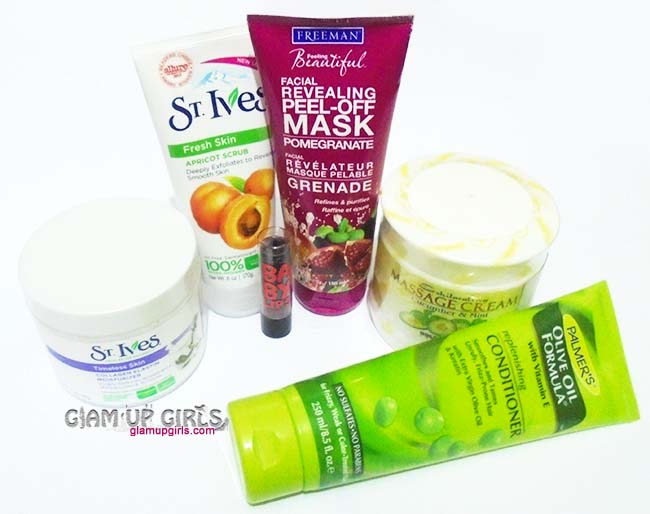 Change of weather needs change in beauty care routine. Instead of all the extreme moisturizing products now we need light hydrating products and some thing to keep skin clean and close the open pores. I have recently bought some beauty care products where some i have already used and some are new bought.

Here is a quick post about what i have bought recently.

St.Ives Timeless Skin Collagen Elastin Facial Moisturizer
I have read very good reviews about this product and thought to give it a try. I am trying it first time so lets hope it is worth the rave. It is priced PKR456

St.Ives Apricot Scrub
This is the scrub i keep buying again and again and love it to bits. It is priced PKR350

Freeman Peel-Off Pomegranate Mask
What a beautiful color it has, isn't it. In summers apart from mud masks peel off masks are great to keep your pores closed and fresh. It is priced PKR390

Golden Girl Soft Touch Massage Cream with Cucumber and Mint
I am a huge fan of this product and have bought it many time. It has amazing smell and refreshing feel of mint. I cleans the face and make my skin feel fresh and healthy. It is priced PKR300

Palmer's replenishing conditioner with olive oil
I love this conditioner as it doesn't weigh down my straight hairs. It makes them look shiny and healthy. You can read my review here. It is priced PKR450

Maybelline Baby Lips Electro
It is not the most hydrating and long lasting lip balm but i still love it's color and texture. It is priced PKR350

What are you buying this season to keep your skin and hairs healthy and beautiful?
comments powered by

Disqus