Sigma Nightlife Eyeshadow Palette by Camila Coelho - Review and Swatches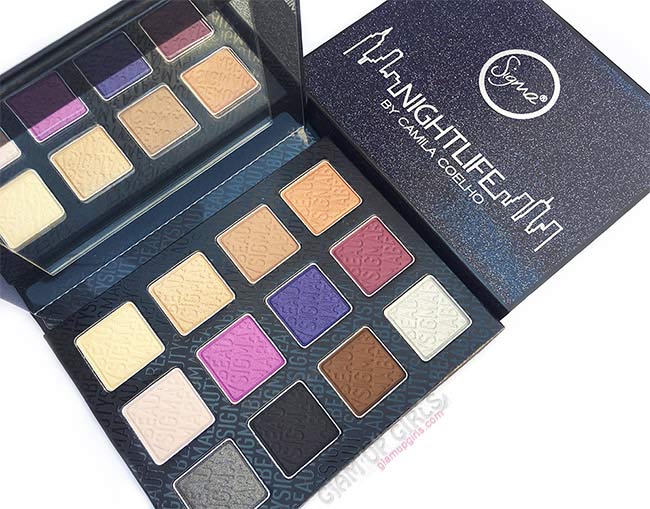 Today i am going to share my thoughts, swatches and some looks of Sigma Beauty Nightlife Eyeshadow palette form Camila Coelho Nightlife collection, a renowned beauty blogger. I have already reviewed lipstick dance til' dawn, highlighter afterglow and face-eye brush set form this collection. This collection called nightfall have become very popular as it complements all skin tone. Lets explore this eyeshadow palette in detail.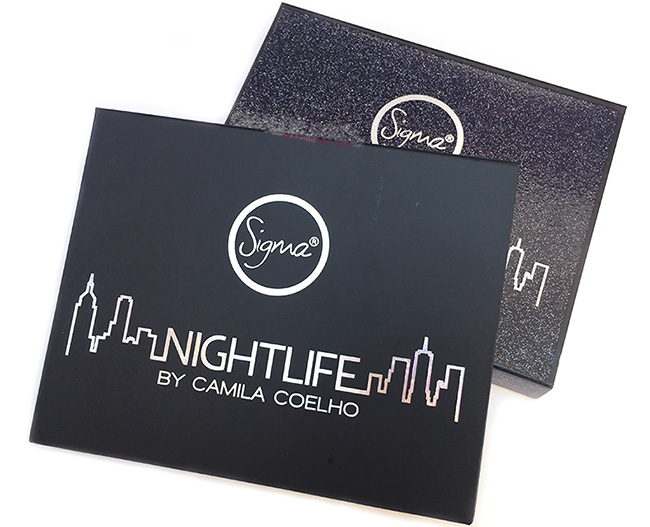 Product description

The Nightlife Eye Shadow Palette is an electric combination of colors created to suit every woman's style. The three rows are comprised of 4 shades, each lined up to offer three different eye looks – Neutral, bold & smokey or combine colors however you choose.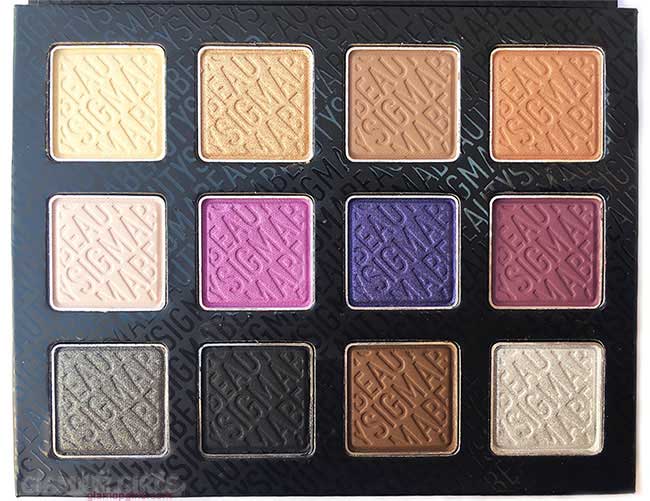 Sigma Beauty Nightlife Eyeshadow by Camila Coelho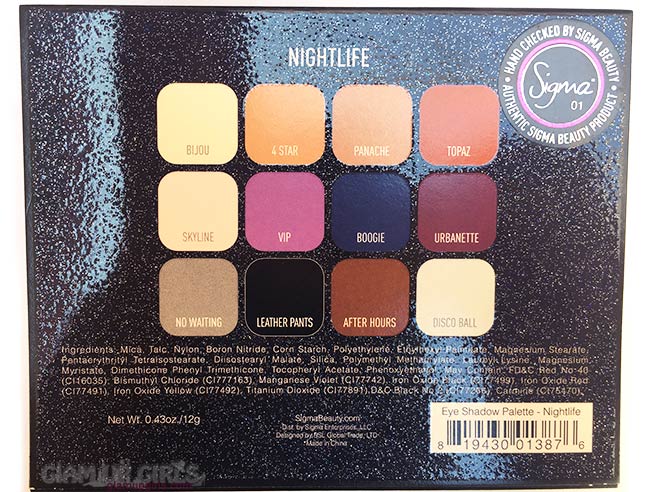 Sigma Beauty Nightlife Eyeshadow by Camila Coelho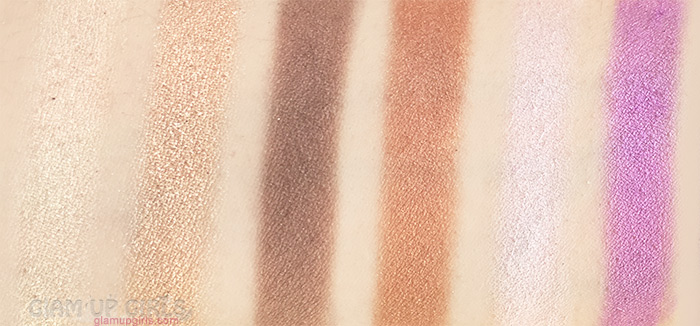 First 6 Shades: L to R: Bijou, 4 Star, Panache, Topaz, Skyline and VIP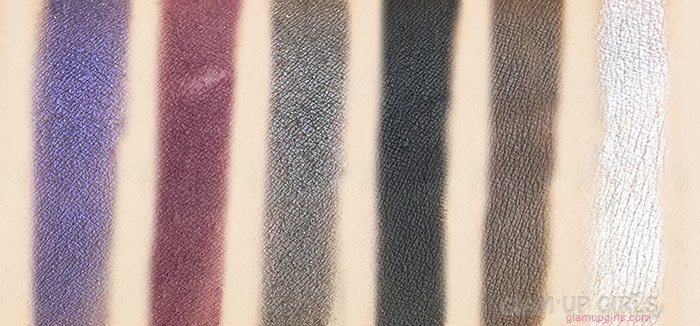 Last 6 Shades: L to R: Boogie, Urbanette, No Waiting, Leather Pants, After Hours and Disco Ball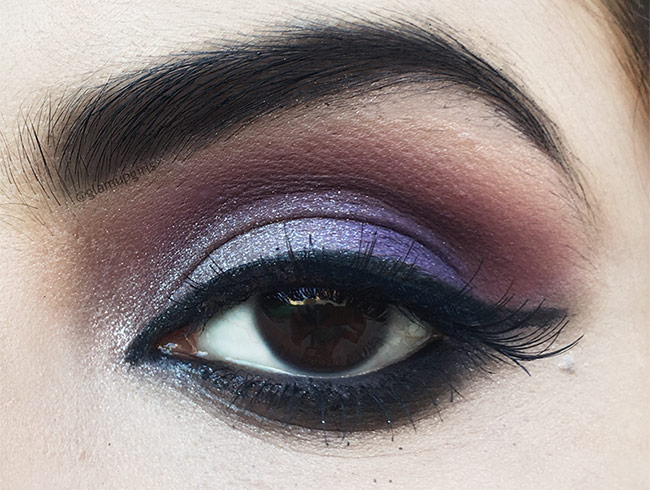 Makeup look with Sigma Beauty Nightlife Eyeshadow by Camila Coelho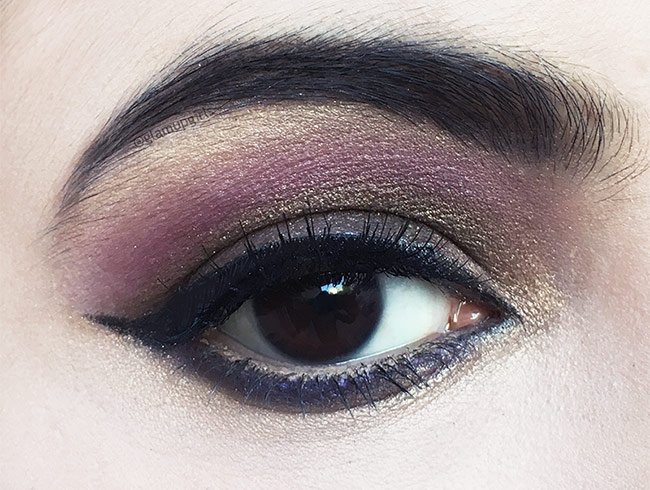 My Thoughts
This palette comes in black glittery outer packaging and plain black cardboard main packaging. The glittery black packaging is so beautiful that you do not want to separate it from the palette. This palette contain 12 eye shadows and an instant look confirms that the top layer is for neutral look, second for bold look and third is for smoky look which makes this palettes unique and off course you can create many more looks by combining these shades.

The texture, pigmentation and lasting power depends on individual color and differs for each, so it is better to define them separately.

Bijou: Defined as Light, buttery gold and it is very light shimmery yellow shade which is perfect for highlighting brow bone or inner eye. The texture is soft buttery and pigmentation is good as well.
4 Star: Defined as Metallic gold pearl and is a medium gold shimmery shade with very soft texture and good pigmentation.
Panache: Defined as Mid-tone matte, taupe brown is a medium brown matte shade perfect for crease in eye make up. The texture is very good with very good pigmentation.
Topaz: Defines as Mid-toned terracotta, matte brown and is brown-orange matte shade with very good pigmentation and soft texture. It is perfect shade to use as base for eye makeup.
Skyline: Defined as Light, cool matte pink and is very pale pink matte shade. The texture is soft with good pigmentation.
VIP: Defined as Bright, purple/pink with a slight frost is cool tone fuchsia shade with satin finish. The texture of this shade is soft with good pigmentation.
Boogie: Defined as Deep blue/purple frost is dark purple shade with satin finish. The pigmentation is very good with soft texture.
Urbanette: Defined as Plum/eggplant shade, matte and is a lovely cool tone medium burgundy shade. The texture and pigmentation is amazing.
No Waiting: Defined as Smoky grey with a little shimmer is a dark grey glittery shade. The texture and pigmentation is very good and glitter doesn't fall out.
Leather Pants: Defined as Almost black, matte and is very black matte shade. The texture and pigmentation is extremely good but have little fallout.
After Hours: Defined as Deep and smoky, warm matte brown and is dark brown matte shade with perfect pigmentation and good texture.
Disco Ball: Defined as True metallic silver and is silver glittery shade. This shade have little fall out but pigmentation is good.

This palette is amazing combination of shades to create neutral, bright and smokey look. Overall the pigmentation and texture is very good but some dark shades have little fallout.

Sigma Beauty Nightlife Eyeshadow by Camila Coelho is priced $39
comments powered by

Disqus