Shopping a Prom Dress? Questions to Ask Before Purchasing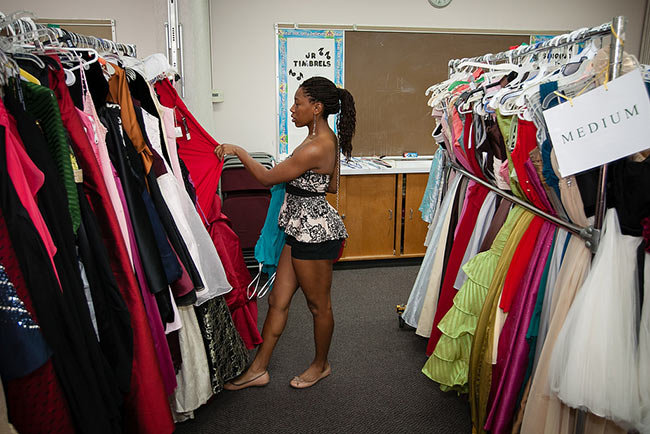 When it comes to prom dresses, there is no shortage of styles and colors. You can find any dress online today. When it comes to finding the right dress for you though, it may be harder to narrow your selection down. What exactly makes the perfect dress? There are a few key questions that can help you make your decision. When shopping for a dress, ask yourself these questions.

1. Does the Length Suit Me?
The length of the dress can be a deciding factor. Prom dresses are traditionally floor length, but styles have changed over the years. Some go for a shorter dress or choose an asymmetrical hemline such as a high-low style. When you're browsing through a prom dress selection, take a close look at the length. Depending on your height, personal style, and preferences, you may want a specific length in the dress.

2. Does the Top Suit Me?
Prom dresses can come in a halter top, strapless, spaghetti strap, and much more. You can even find some with sleeves if that's the style that you prefer. You may find that some necklines suit you better than others. Also, if your prom has a dress code, you may need to limit your neckline to certain styles as well. Make sure that you take a close look at how the neckline of the dress suits you. Since you will likely be dancing in the dress, you want to choose a neckline that will be comfortable as well as stylish.

3. Is the Color Right?
Color is highly subjective, so you should have a good idea of what colors look best on you before shopping. When you're shopping for cheap prom dresses, you may be overwhelmed by the selection. Narrow down your search by deciding on a few colors that you prefer. You and your date may have even coordinated colors before prom. Having a color scheme in mind will make it easier to decide on the right dress.

4. Will I Need to Alter the Dress?
Some prom dresses will require alterations so you may not want to go through the hassle of having this done. If you can find a dress that fits as-is, you're going to save both time and money. If you're purchasing the dress close to prom time, alterations may be even more challenging. Make sure that you take your measurements before shopping for your dress. This can help you find a dress that won't need to be altered.

5. Will the Dress Arrive in Time?
Along with time for alterations, you should also make sure that the dress will arrive in time for prom. You'll probably want to give yourself a decent window of time so that you don't have to worry if the mail is delayed for any reason.

Conclusion
These are a few questions to ask when shopping for a prom dress. These questions can help you narrow down your search. They're helpful when trying to decide which dress is right for your special event.


comments powered by

Disqus