Palmer's Olive Oil Formula with Vitamin E Shampoo and Conditioner - Review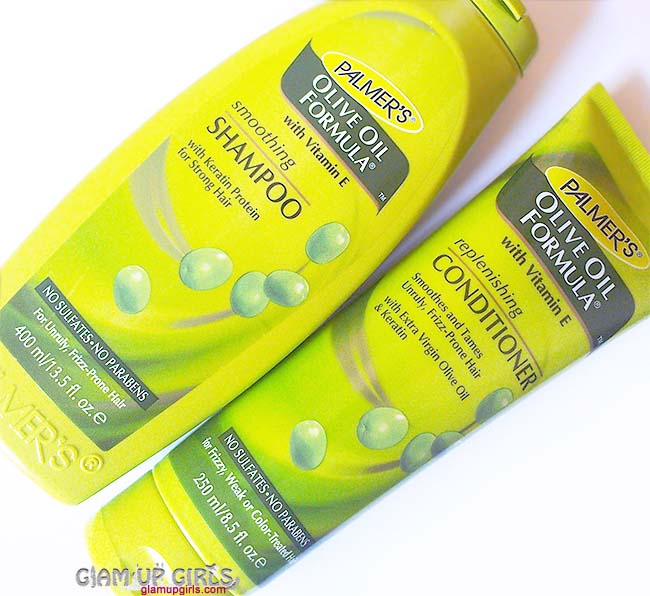 I have very straight and silky hairs and in last season i have noticed them that they have become dry and thin. Most of the shampoos we use they make hairs weigh down and i was looking for shampoo which will make my hairs healthy looking with out making them weigh down. Palmer's Olive Oil Formula with Vitamin E Shampoo and Conditioner claims to offer everything i was looking for and i gave it a try. Today i am going to share my experience on this products with you.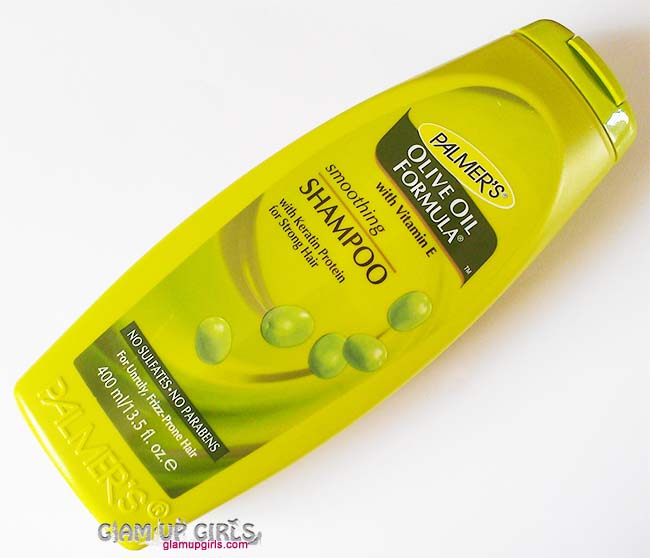 Product description
Palmer's Olive Oil Formula Smoothing Shampoo moisturizes and smooths frizzy hair, replenishes moisture and nutrients and removes product buildup. The balanced blend of Extra Virgin Olive Oil, Hair Keratin Amino Acids and Vitamin E cleanses thoroughly and leaves hair softer, with a smoother texture, easier to style and healthier and stronger.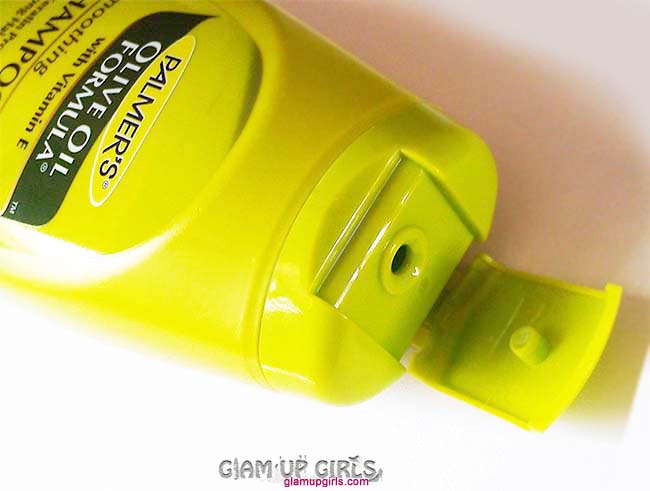 My Thoughts
The packaging is very ordinary made of plastic and is of olive green color with flip cap tightly closed. The product have reasonable consistency not too thick and not too thin and have very light green color. The smell of this shampoo is very light which is little weird but it is good that it will fade away very soon and is not very bothersome.

It has nice texture and lathers very well. After washing i felt it made my hairs very soft, shiny and the best part is they look voluminous compared to other shampoos. Even my sister who loves to color her hair found it that it softens her bleached hair and their condition look better. My hairs are tangle free because the are very straight and silky so i can not comment on how much it can make your hairs tangle free but it sure makes them more shiny and healthy looking. I have found my hair fall has become less then before may be it is shampoo or may be it is because of change in weather.

In Favor
Make hairs soft and shiny
Make them look healthy and bouncy
Improves the texture of hairs with time
Ease the frizzy hairs
No Parabens - No Sulfates
Not in Favor
Smell is little off put but not overpowering
My Rating

4.5/5


Overall i am so far really impressed with Palmer's Olive Oil Formula shampoo for making my hairs soft, shiny and more healthy looking, it also improved hair texture in few uses. In such reasonable price it is highly recommended.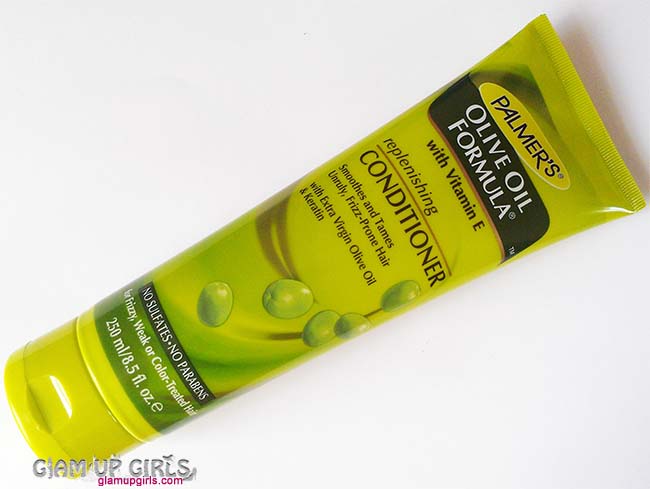 Product description


Palmer's Olive Oil Formula Replenishing Conditioner's incredibly rich formula smooths out frizzy hair, increases moisture levels and softens tight curls. Extra Virgin Olive Oil is combined with Soybean Oil and Hair Keratin Amino Acids to protect the hair from environmental aggressors and hot styling tools. Hair becomes shinier with extra bounce, softer and less frizzy and easier to style.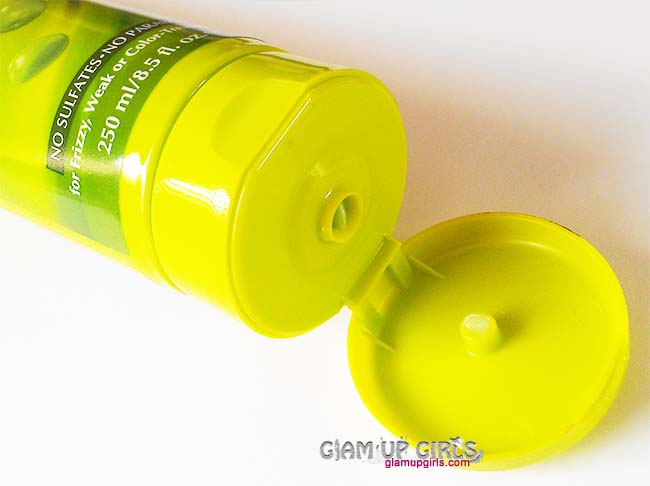 My Thoughts
It comes in long plastic olive green tube with flip cap. The consistency of the conditioner is thick of very light green color. It also have very light smell but it is not weird like the shampoo.

The thick texture helps apply product in hairs very easily and you do not need too much to apply. After washing my hairs it felt very soft and smooth. I am surprised to see that it did not weigh down my hairs instead they look bouncy and healthy. I usually do not prefer using conditioner every time i shampoo for the same reason but this product has changed my mind and i can use it regularly without being afraid of thin light wight hairs. It also improves the condition of bleached and colored hairs and if you have frizzy hair this is going to be the best product for you i can tell.

In Favor
Tame frizzy hairs
Make hairs soft and silky
Doesn't weigh down hairs
Keep hairs soft and shiny for long time
Nice texture
No Parabens - No Sulfates
Not in Favor
My Rating

5/5


Overall Palmer's Olive Oil Formula with Vitamin E Conditioner is great product for dry, frizzy hairs and doesn't weigh down your hairs.
I would highly recommend these combo if you want some thing to make your hairs soft textured, shiny and healthy looking.

Palmer's Olive Oil Formula with Vitamin E Shampoo and Conditioner is priced 450PKR each
comments powered by

Disqus