It's Skin Have A Orange Cleansing Foam - Review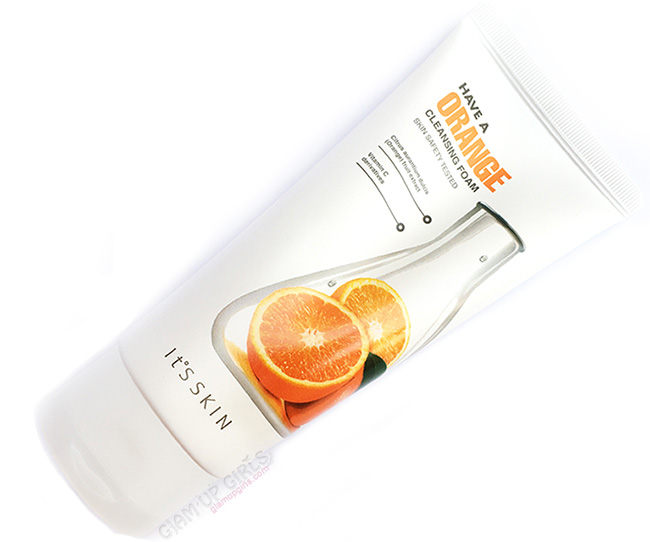 Today i am going to share my thoughts on a cleansing foam by famous Korean brand called It's Skin. This brand is famous for their ampoule and serums which have wide range for different skin and issues. This cleansing foam is called Have a Orange with citrus ingredients. This range also have other options available with different ingredients. I have included this in my 10 step Korean skin care routine and have almost finished the tube. Let me tell you how good it was.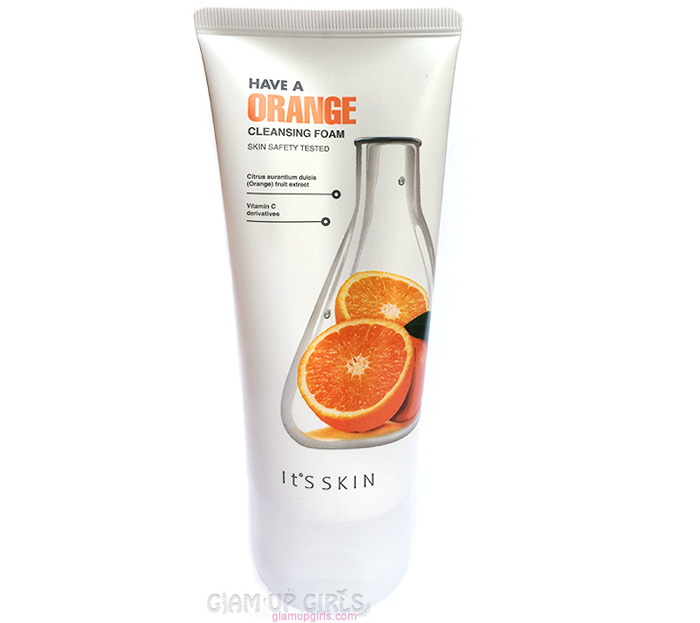 Product description

This is a water-based cleanser can effectively remove sweat and dirt from the face. It can simultaneously rejuvenates and purifies skin while maintaining a healthy moisture level. Supplies abundant foam to cleanse and nourish comp. Have a Orange Cleansing Foam supplies abundant foam to cleanse and nourish dark complexion.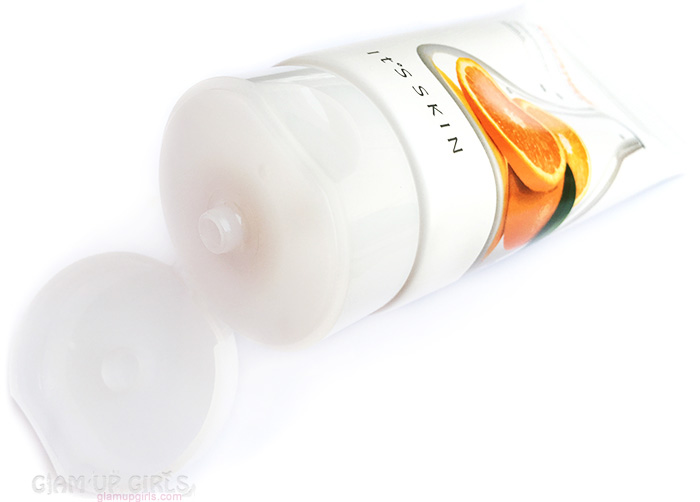 It's Skin Have A Orange Cleansing Foam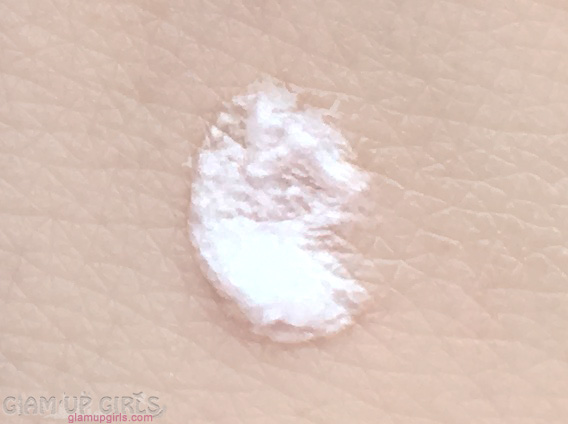 My Thoughts

This cleansing foam comes in White squeezable tube with flip cap. The foam have shiny white texture which is thick and creamy. On opening the bottle, you will be instantly surrounded by pleasant citrus fragrance of oranges which is refreshing and instantly lift your mood. This product is quite similar to Pond's flawless white face wash in texture which i have used a lot in past. You need very little amount to wash whole face and it create amazing foam.

If i am wearing makeup, i clean it before with The face shop rice water light cleansing oil or Banila Co clean it zero cleansing balm as it doesn't claim to remove makeup. On no makeup days i clean my face directly with this foaming face wash. On wet face, i take it pea size amount of this product and rub gently on whole face. It instantly leathers and smells amazing. After massaging it for little time i wash it with luke warm water. It is not sticky and washes off quickly leaving skin super soft and extremely clean feeling. It removes any oily residues left by cleansing oil or balm without making it dry.

Now the fact that it claims to brighten your skin is quite true. It removes the dullness from your days work and make the skin looking fresh and clean. If you have much exposure of sun, then you will notice that it will effect your skin positively. However we have not noticed any improvement in natural complexion of any one.

Overall i liked this cleansing foam, it smell great, clean skin thoroughly and leave it soft and refreshing. It brightens the complexion and remove any oily residues without making skin dry.



My Rating

4/5


It's Skin Have A Orange Cleansing Foam is priced $7.85 at Skin18
comments powered by

Disqus