Indian Attires to Wear Other Than the Lehenga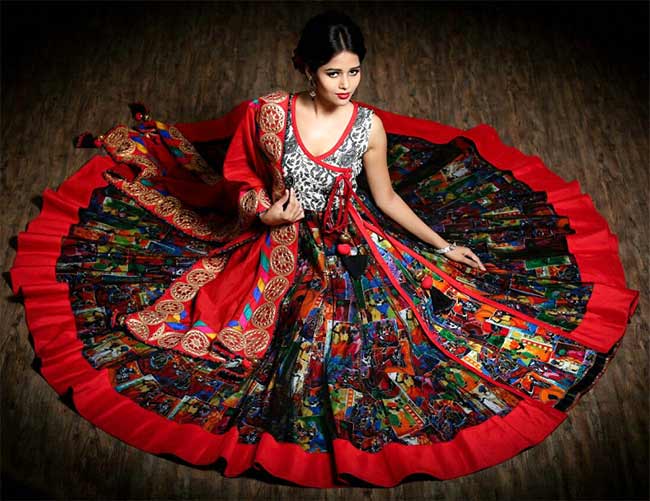 When it comes to Indian attires, they are known for their cultural background and that you can wear them to many ceremonies. The Lehenga is a common choice; however, there are others that you can opt to wear other than the Lehenga, especially for a wedding ceremony. It is a trademark wedding trousseau due to its opulence and elegance. Choose to go against the tide and pick something different out of the norm and stand out from the rest. Since many women aim for comfort and luxury, this other attires mentioned below will offer that as well and upgrade their style quotient.

The saree
The saree will always make a list wear Indian glam is required. Especially now that they are many ways to style it and drape it as well. It is a beautiful choice that accentuates your curves just right. Every Indian state has its saree rendition that works perfectly for them. Originally, the saree was a simple attire but now its variations have grown to dhoti saree, Lehenga saree and skirt saree too. Depending on where you come from the saree is a compulsory outfit to wear for instance in Marathi weddings and others as part of their tradition. Therefore, choosing to adorn to the saree is a good decision as long as you choose the right embellishments and florals.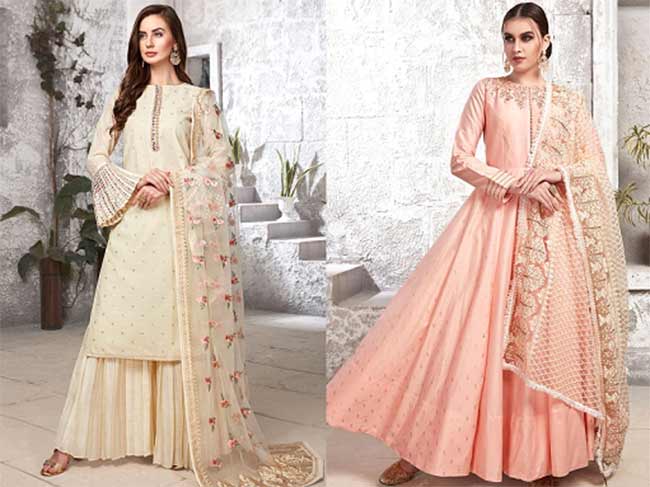 Kurtis or Kurta
Although people find ethnic Kurtis too shallow. It depends on the fabric and styling option that you choose to adorn with. An embellished long-sleeved and fitting Kurti and Kurta matched up with matching culottes is the ultimate style statement. Remember to belt the Kurta and culottes for a splendid finish. This look is not only elegant and comfortable but superb for a cocktail party or wedding reception. On the other hand, you can decide to choose an avant-garde look with your Kurta. Choose a designer that can make one for you for the event you plan to attend. Choose one that is bold and has shock value for that edgier look.

Gowns
There are many elegant gowns that you can wear to weddings and receptions instead of the Lehenga. The gowns are a fresh addition to the ethnic wear that most people wear in various events. Either it is a puffy princess dress or a ball gown you can now wear one of this to an Indian event. Nowadays, with the advancement of global fashion. Indian women are more receptive to other cultural influences. Flow with the newly introduced western dresses and evolving indo-western styles as others get accustomed to most of them. However, ball gowns are a perfect reception look either as a bride or a guest to a wedding reception.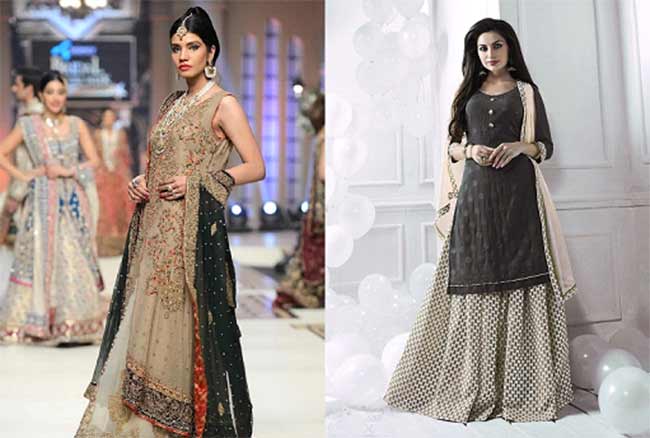 Stylish Shararas
Shararas are beautiful Indian attire that you can see with Bollywood celebrities. Also, as much as they are a traditional ensemble for Muslim weddings. It is not easy to ignore the fact that both Shararas and Gharara are now worn with a larger audience of Indian girls and women. When embellished with modern and ethnic motifs they are a splendid option to choose to the Lehenga. The stylish element in them is that you give a modern twist. That will balance your look and give you the charm that you need for your event.

Tunics and jackets
This beautiful attires will always make you stand out in an array of Lehenga wearers. Choose this to the Lehenga for tunic style outfits that are simple yet elegant. They are also super comfortable too either they are embroidered or cotton tunics. On the other hand, when you want to cover up your usual style and still make a statement. Choose embellished or embroidered jackets to do the trick. The jacket always gives a gorgeous finished look. Plus, to showcase it perfectly, adorn to it for a Sangeet wedding celebration. Choose a full length embellished jacket with cigarette pants or a dress and turn heads with this glamorous choice.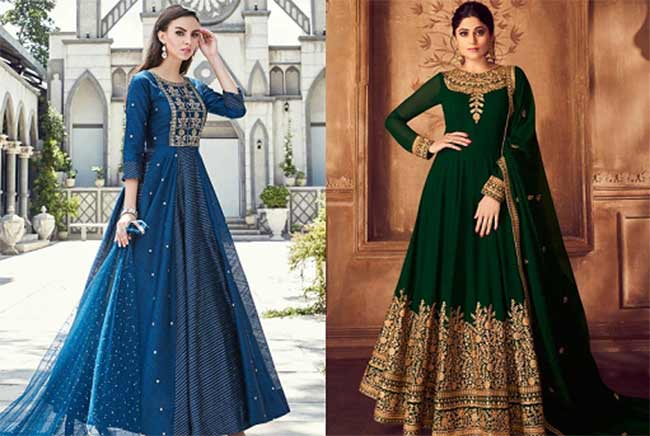 Dresses
There are several dresses that you can try to alternate with the Lehenga. For instance, the evergreen Anarkali if you want to turn on that feminine charm. This is a good choice to wear during the pheras for the ultimate comfort experience. It is a stylish pick as you go through the night of celebrations and rituals. Alternatively, try the printed dresses for a specific festivity. For instance, for an outstanding look choose a print dress with the right accessories and jewelry and choose a silhouette that is perfect for you. A print dress always looks gorgeous and draws all the right attention at the wedding you adorn it to.

Bottoms
Choose maxi, short skirts or trendy pants for the types of bottoms to wear instead of lehengas. Pair these bottoms with crop tops in whatever design you choose for contrary to popular belief they flatter all body shapes. The hack is to wear the one that you feel comfortable and stylish in than just any other. Either it is with a short skirt or a maxi skirt. Blend them and create a whole new ensemble for yourself and you can add a long embroidered jacket to have a winning outfit. As for trendy pants like cigarette pants, they are the best for that touch of ethnic- modern look. Other than the usual plain types, go for embroidered ones with a plain top and rock them to a cocktail party.

To sum up, there are other pieces that you can choose as options for the Lehenga. Plus, you do not have to go out of your way and buy new ones. Just dig around your wardrobe and mix and match pieces with the right accessories and you get a new look. Also, the humble salwar kameez is a good choice and perhaps you need the comfort level that it is known for. Therefore, stand out in the middle of all the glitter and shine. Choose your outfit that is beyond the Lehenga to bring out your style statement.


comments powered by

Disqus