Glow Recipe Papaya Sorbet Enzyme Cleansing Balm - Review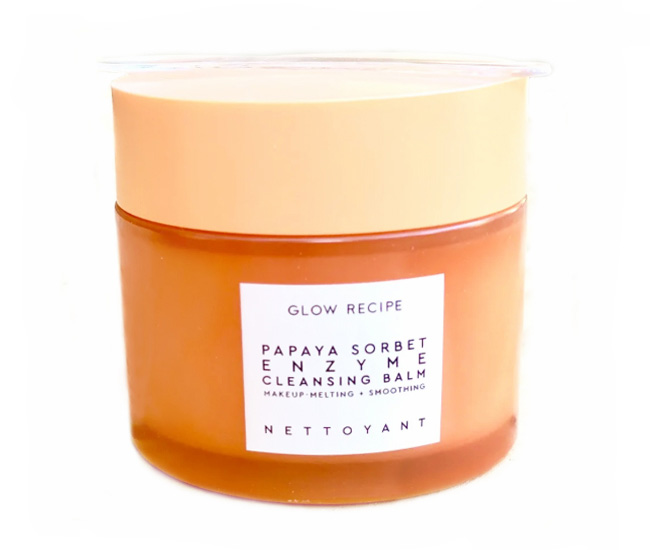 If you love to double cleansing, which you should, then you know about cleansing balms. They are life saver which make sure that all of your makeup, SPF and dirt is melted and removed from skin properly. Though it is a Korean inspired method and has become popular in every corner of the world. Glow recipe produces the products which are Korean inspired and they also have cleansing balm called papaya sorbet enzyme cleansing balm. It is not only a simple balm but ave exfoliating properties to make sure that your skin is left smooth and supple.

Product description
Reveal smooth, glowing skin from the start of your routine and effortlessly dissolve makeup, dirt, and oil with the PEG-free Papaya Sorbet Enzyme Cleansing Balm. This balm-to-milky oil harnesses naturally-enzymatic, actively smoothing papaya to satisfy and gently resurface skin, creating the ultimate baby-soft canvas for skincare and makeup. The mix of exfoliating and calming papaya seed oil, papaya enzymes, papaya extract, and antioxidant-packed blueberry, leaves skin clean, bouncy, and glowing.

Inspired by the K-Beauty method of double cleansing, or 1:1 Method, which focuses on massaging the products into the skin for 1 full minute for each cleansing step. This ensures that the multiple layers of skin care, makeup, dirt, and oils are all thoroughly removed. Using the 1:1 Method is the key in achieving hydrated, bouncy, clean skin.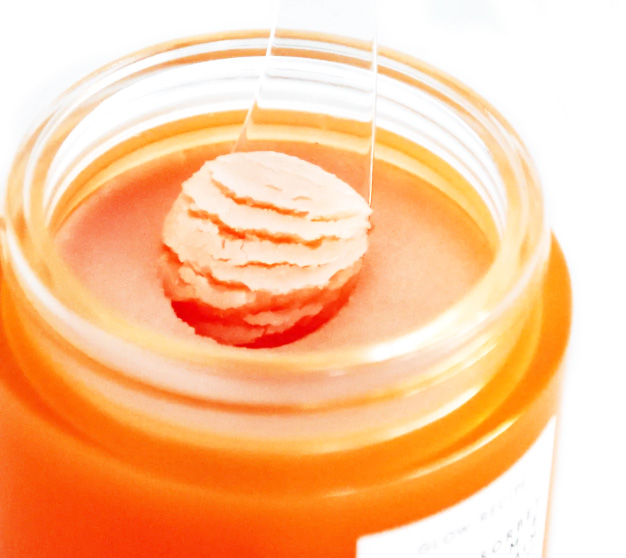 My Thoughts
First thing first, the packaging is really beautiful with bright coral orange color tub containing the product. It also come with spatula to pick the product out. The product color is light orange-ish and have thick consistency. The little amount is all you need to remove your makeup as it melts on skin into milky cleanser. The scent is light and very pleasant and not like a papaya fruit.

The brands suggests to use it on the skin for whole one minute to make sure that all the makeup and impurities are removed. I agree with this pint as the water proof liner doesn't come off easily and you have to message it more. Same goes for the other water proof makeup. However it is quite satisfying to message this balm on your skin. It feels smooth with very mild particles to exfoliate and you will not feel like you are abusing your skin. As it is a thick formula, you might think, it will be hard to come off but, it can easily be removed with little warm water or better yet, use damp cloth to remove it more easily and see how much gunk it has removed from your skin.

Pro Tip for removing mascara: Apply a very little amount on lashes and gently message them downwards from the roots with fingers and at the end follow up with cotton bud or cotton pad.

After removing, you will be surprise to find the extra soft, supple and clean skin. If you are using double cleansing then go a head and use your favorite cleanser or face-wash. Your skin still feel amazing and as you use this balm the texture of skin better and better and you will wake up every morning with soft and smooth skin. The good thing is that it is equally good for all skin types including oily and dry. For oily skin, always make sure to use cleanser or face wash as next step, so that you wont have any oil residue left behind. It is a moisturizing formula, so doesn't dry out your skin.

Overall this cleansing balm is simply amazing and is perfect product to get that clean, healthy and glowing complexion as it is not just a cleansing balm but also an exfoliator which make your skin glowing and healthy while keeping it hydrated from within.

In Favor

Nice packaging
Clean product
Nice texture
Easy to apply
Light pleasant smell
Leaves the skin super clean, soft and glowing
For all skin types
Hydrating
Not in Favor
Need little effort to remove
Little pricey
My Rating

4.5/5


Glow Recipe Papaya Sorbet Enzyme Cleansing Balm is priced $32, you can also get it from Sephora
comments powered by

Disqus