As much as we love long lasting makeup, removing it completely can be real pain. If not every day, on special occasions we love to wear heavy duty foundation doubled with primer and setting spray while rocking long lasting matte liquid lipsticks, water proof mascara and eye liners. These are the products which will make your day special but at the end of the day sleeping with one bit of this makeup can ruin your skin in long run and cause breakouts. In today's post i will share few products and their proper usage to clean your makeup efficiently.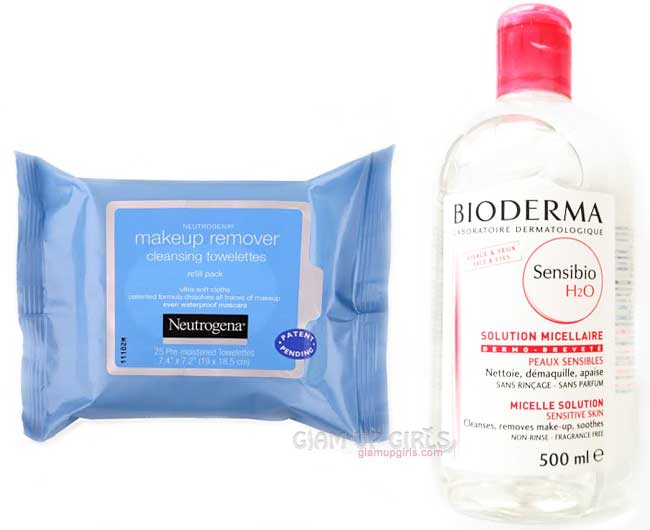 To remove the first layer of makeup you can either use makeup removing wipes or micellar water. I know most of people use both these products at one time which in my opinion is not that effective. Both products will clean the top layer of makeup and then you need deep cleansing rather then using a product which will leave same effect as first one.
Neutrogena makeup remover cleansing towelettes
are soft and gentle on skin without making it dry and clean the top layer of makeup efficiently.
Bioderma sensibio h2o micellar solution
is also very gentle and soothing on skin while cleaning the makeup. Soak the cotton pads in the solution and clean the makeup while moving in circular motion.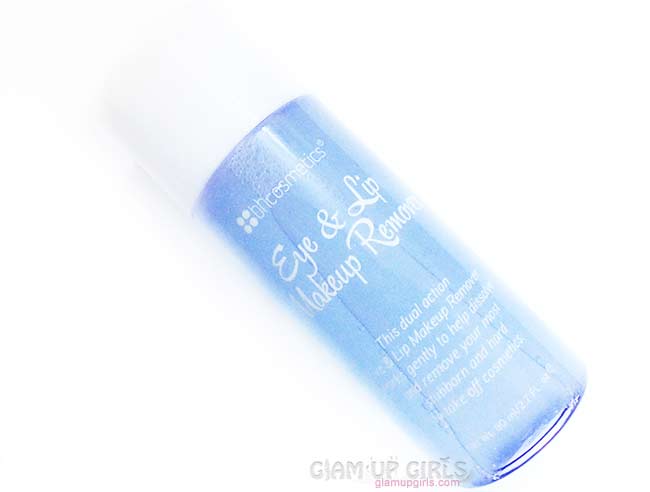 Moving towards the long lasting makeup of lips and eyes, you must use oil based remover which not only clean the makeup completely but also do not dry the sensitive areas of eyes and lips.
BH Cosmetics eye and lip makeup remover
is one amazing find for me in this regard. It removes the most stubborn liquid lipsticks, eye liner and mascara. Sock cotton pads in this remover and clean the lip products with bit of pressure and on eyes use light hands so you do not hurt your eyes. The best way to remove mascara is to apply this remover on cotton buds and run on lashes like you apply mascara from top and bottom. You can also use coconut oil or almond oil for this step.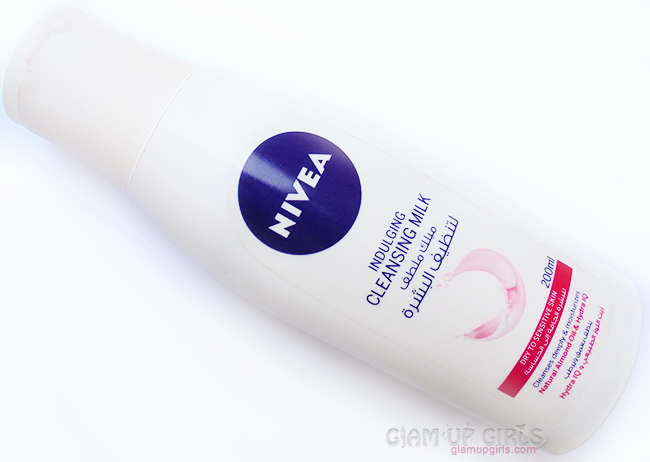 Once the top layer of makeup from face, lips and eyes have been removed, you need little deep cleansing. For this purpose i like
Nivea visage indulging cleansing milk
for dry skin. You can choose according to your skin type. Take some amount of cleansing milk and apply it on the face while massaging in circular motions. You can also go for an extra step when the products is absorbed into skin, wet your hands and massage again. Now clean face with wash cloth or cotton pads.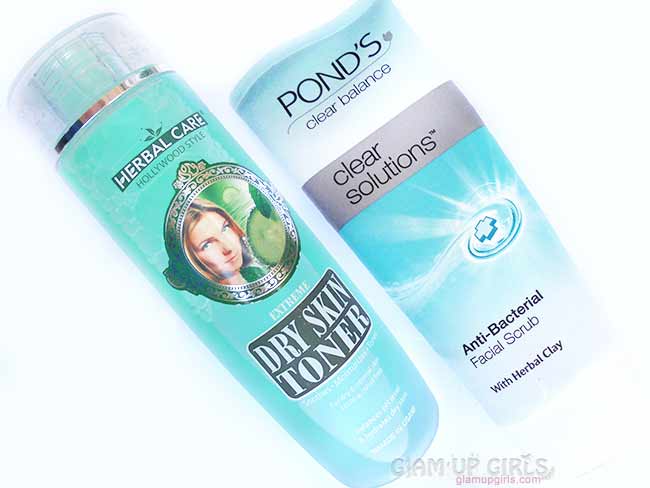 At final stage you can either leave the skin after cleansing milk application or wash your face with good face wash to get rid of any oily residue. Ponds clear solutions anti-becterial facial scrub is one amazing product for this step. It has mild particles to exfoliate skin and create generous amount of foam to clean the face completely. After that you can restore your skin pH level with good toner.
Hollywood style extreme dry skin toner
can double the effect with moisturizing as well. You should choose toner according to your skin type. Even if you do not want to use face wash you can skip directly to the toner which will clean the oily residue and tone the skin.
What are your favorite products to remove stubborn makeup?