ColourPop It's My Pleasure Eyeshadow Palette - Review and Swatches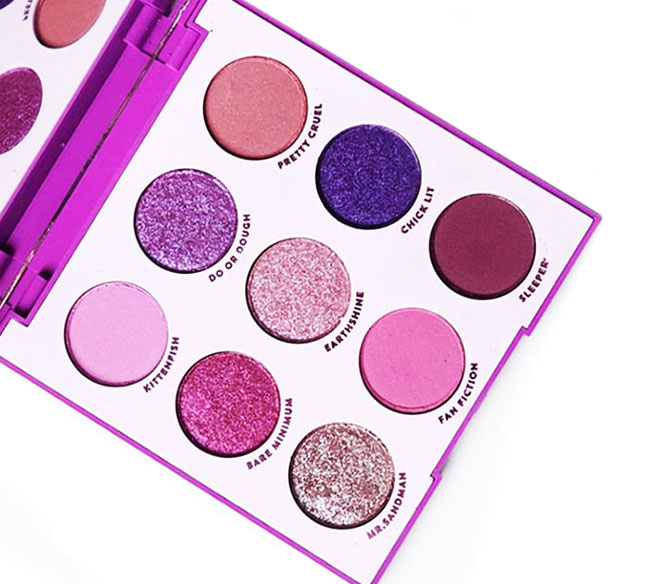 ColourPop have always impressed us with their new releases and eyeshadow palettes have been on top of my list always. They have recently introduced this beautiful palette featuring purples and pinks mainly. This palette is called It's My Pleasure and i loved the vibrant selection of shades. Let's get into the details of this palettes.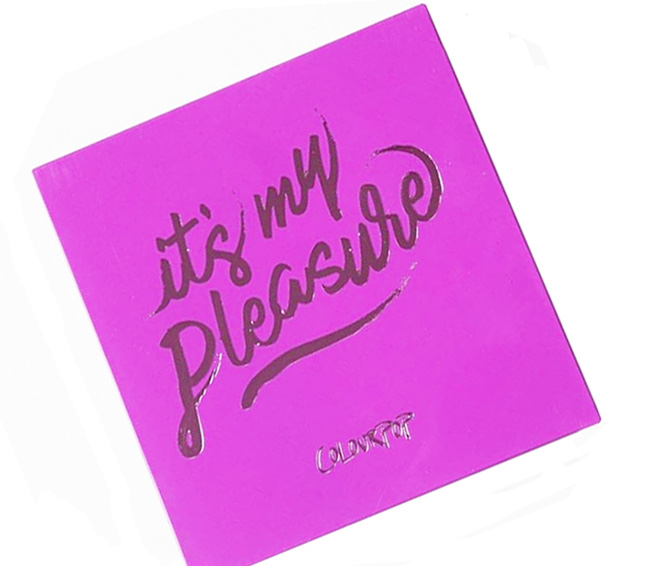 Product description
Brand describes that this palette contains rich jewel tones, metallic finishes to create monochromatic looks.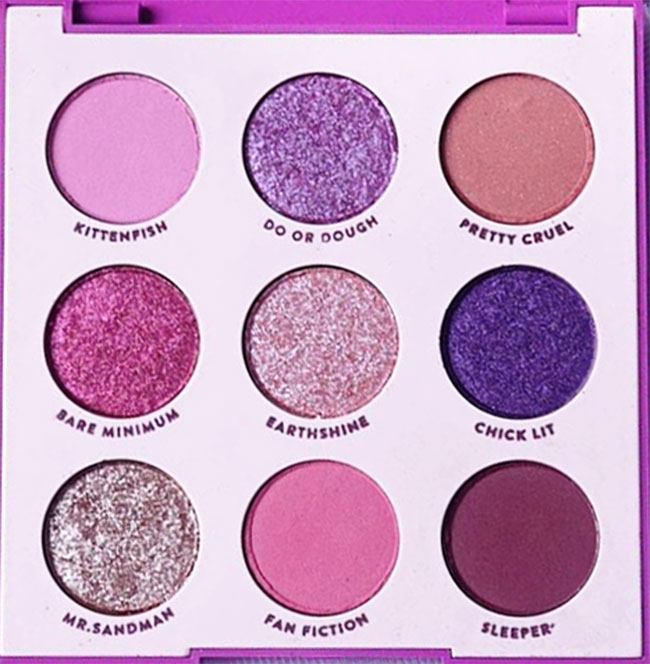 ColourPop It's My Pleasure Eyeshadow Palette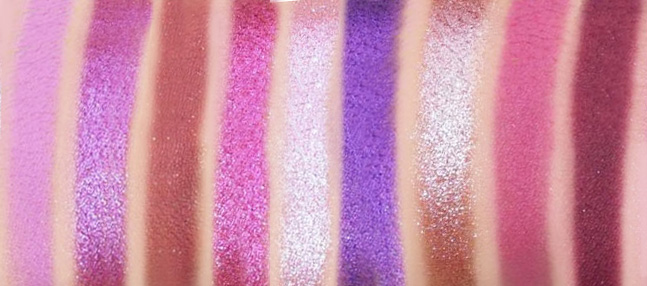 My Thoughts

The palette comes in compact fuchsia color packaging with palette name written on it. It contains 9 vibrant shades both from cool and warm tones with a full size mirror inside. The shade ranges mainly on pink and purple tones and have quite fun metallic shades along with few mattes to incorporate both casual and glamorous look.

The overall pigmentation and texture is quite good which is expected from colourPop. Let's see each shade in detail.

Kittenfish defined as matte cool lavender and it is a medium lilac shade with matte finish. The texture and pigmentation is very good.
Do or dough defined as metallic bright lavender with blue duo chrome flip and it is bright medium lilac shade with shimmery finish with light blue and violet fine shimmer. The texture and pigmentation is very good.
Pretty cruel defined as matte berry mauve with gold flecks and it is a medium brownish plum shade with matte finish and few glitter flecks. The pigmentation and texture is very good.
Bare minimum defined as metallic berry violet and it is a medium berry shade with shimmery finish. The pigmentation and texture is very good.
Earthshine defined as metallic pinky lavender with a blue duochrome flip and it is a pale lavender shade with pink base and light blue shimmer. The pigmentation and texture is very good.
Chick lit defined as metallic deep amethyst and it is deep purple shade with metallic finish. The pigmentation is very good with little hard texture.
Mr. sandman defined as icy rose with a silver sheen and it is a medium dusty rose pink shade with shimmery finish. The pigmentation and texture is very good.
Fan fiction defined as matte dusty pink and it is a medium pink shade with matte finish. The pigmentation and texture is good.
Sleeper defined as matte eggplant and it is a dark plum shade with matte finish. The texture is nice with good pigmentation.

Overall i loved this palette, it has vibrant and fun shade which are still use able and you can create many looks from it. The light shades with pop of bright color is perfect in this season and is trending. I am seeing my self using this palette more often.



My Rating
4.5/5


ColourPop It's My Pleasure Eyeshadow Palette is priced $12
comments powered by

Disqus