Stylish Women's Tops Designs 2018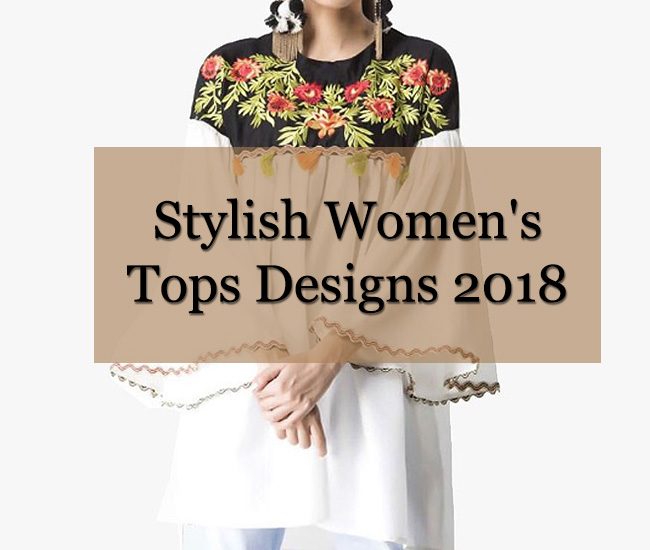 Are you getting tired of wearing three piece lawn suits? which might have become common and the next girl you see is wearing the same print. Then why not bring change to your wardrobe in this mid summers and collect some ready to wear kurtis which are not only stylish but are very comfortable for every day. So let me tell you what in my opinion is best looking options so you can pick some for you or even can gift to your besties.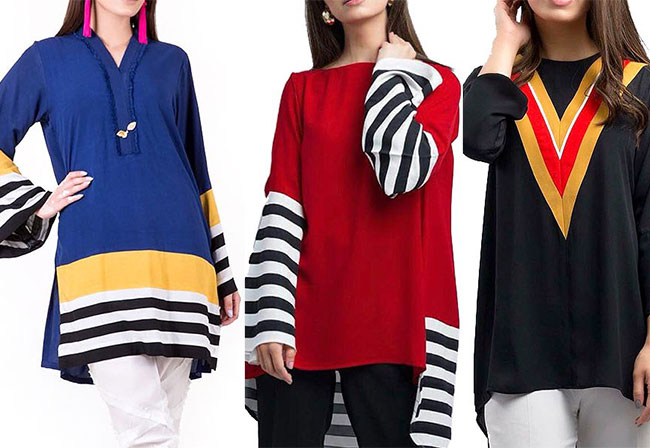 Want to get some chic style kurtis then pick ones which have latest cuts with applique work. They not only are unique but give you sophisticated touch. The trend where kurtis have longer back then front side is very common nowadays and can be perfectly paired with jeans or straight pants. I loved the black and white straight patterns appliqued on colorful shirts or vise versa. You can wear them at both casual or formal outings. They are also perfect for stylish nerd look in academics.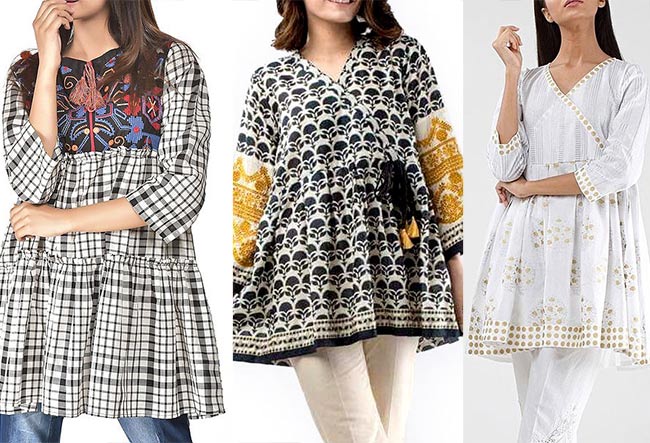 Peplum style is very much in for few years and is popular not only in casual dresses but even in formal. However for young girls who love to wear jeans, pant or capris this style is perfect for every day. They can pair them with plain bottoms for academics or girl day out. In this season it is very comfortable as they are loose and airy. You can pick plain color tops with some embellishment or go for printed ones. The retro style prints are going to add new edge to your personality for sure.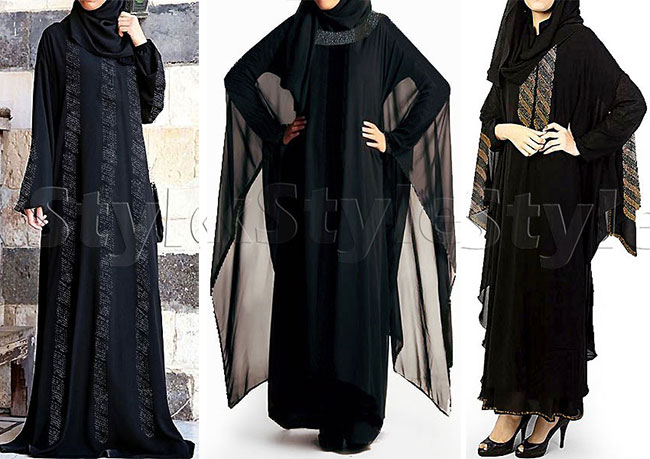 Are you Abaya lover who wear it regularly or occasionally then you can get stylish yet moderate Abaya collection with price easily. The chiffon material have perfect fall for every body from slim to healthy women and they are also airy which is must in hot summers. The different designs and cuts are available with beautiful embellishment. You can go for butterfly style or double sleeves which are more flowy and provide you comfortable attire.


comments powered by

Disqus