OKDERMO and Elyn Facial Hair Removal Vaniqa Cream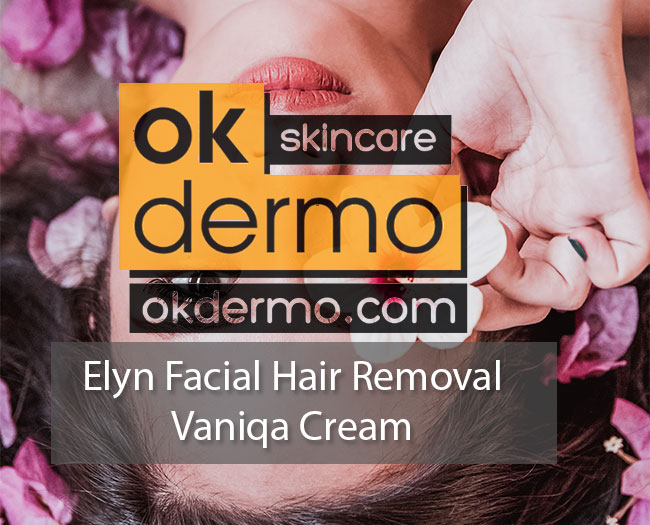 Everyone is becoming more keen to their skin care everyday, thanks to social media and search engines. Now you can search products for your requirements and compare them to know which will work best for you. Online stores have made it easy for everyone to get those products easily at home. OKDERMO is one such online store which sells worldwide all types of cosmetic, professional grade SPA products, cosmeceutical, and dermatological solutions, health, wellness and beauty products of various world brands. Currently, they offer over 500 products from the very best International brands. From which today i am going to talk about Elyn Facial Hair Removal Vaniqa Cream.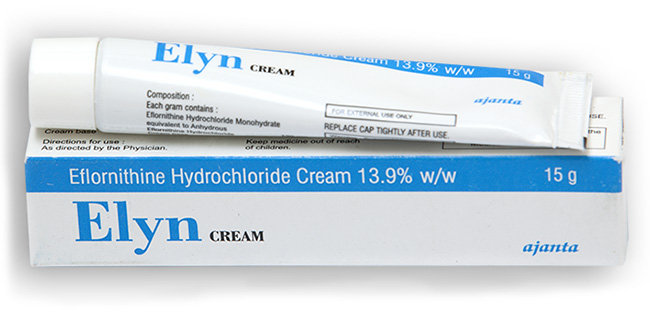 Product description
No more facial hair
Reduces the rate of hair growth in particular areas applied
Tested dermatologically in women of multiple ethnicities
Elyn® hair suppressant cream features
Elyn cream with 13.9 Eflornithine HCl 15g tube is a solution designed for treatment of excessive hair growth conditions, facial hirsutism as well as in African trypanosomiasis or also known as sleeping sickness. Elyn cream is a Vaniqa analog, one of the best quality topical alternative cream developed for the facial hair inhibiting/removal procedures and treatment of excess facial and body hair growth in a woman. Elyn cream does not remove the hair but rather in several times slows its growth. Elyn is not meant to be used alone but, rather, in conjunction with any hair removal technique already being used.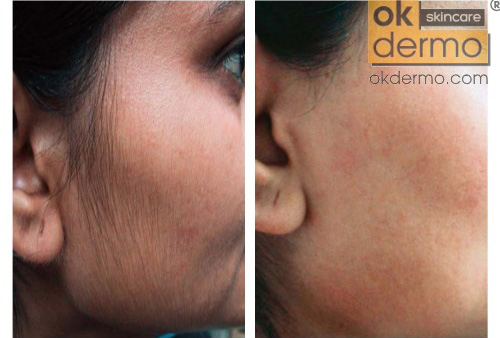 What does this cream do?
Unwanted hairs are very big issue nowadays for women which can be there because of many health conditions. Women having this issue face a lot of comments which can lower their self confidence ultimately forcing them to either shave, thread or use hair removal creams. None of this method keeps those hairs at bay for longer and they came back after few days and in some case come more strongly.
Elyn cream is designed to treat unwanted hair on and around the lips, chin and other areas of your face. It is particularly effective in conditions, such as hirsutism, which is an abnormal overproduction of androgens, or menopause that manifests itself as a natural consequence of aging. This cream helps to slow down the rate of hair growth in unwanted areas compare to other creams and reduce facial hair and improve the overall look and appearance of male-to-female transsexuals as well. However it will not put an end to hair growth altogether.
How to apply Elyn Facial Hair Removal Cream?
It should be applied after you have done threading or shaving. Wait for 5 minutes and then apply this cream. Do not wash the area for at least 4 hours. It is recommended to apply twice a day with 8 hours interval. Be careful to not allow the cream to get into the eyes, anal, mouth or vagina. Visible improvement will take at least 3 to 6 weeks.
Is there any side effects?
Some side effects which may be noticed by Elyn or vaniqa users who use any solution with eflornithine component include: stinging or burning affecting the skin irritation, skin redness, acne patches of skin which are swollen. If you notice any side effects when using Elyn consult with your dermatologist. Always strictly follow all the instructions provided to you by your dermatologist while using Elyn cream a high quality vaniqa generic alternative. It is also important to consult your dermatologist if you are pregnant or breastfeeding, as well as if you have any allergies, other illnesses, or ongoing health conditions, and if you are taking any medication, supplements, or herbal products.
Elyn Facial Hair Removal Vaniqa Cream is priced $34.60
comments powered by

Disqus