Make Your Mental Health Glow with Meditation Online At Home With Glo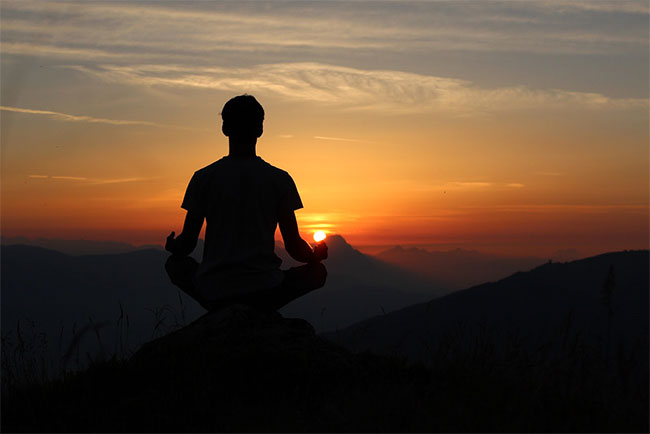 It is not enough to live an active lifestyle and to stay on a balanced diet to become healthy. True health means being in excellent condition both physically and mentally. Of course, it will be hard to balance exercising, preparing a perfect meal, and maintaining inner peace especially if you are a working person. However, thanks to the emergence of online classes, keeping a healthy mind can now be done at the comfort of your home.

Glo is an online platform that gives you access to hundreds of hours of physical and mental exercises that you can do inside your home. It offers the benefits of a fully-fledged health and wellness class, as well as the convenience of online platforms. Glo's bread and butter are its wide selection of yoga classes but do not forget that it does guide your meditation online as well.

Path To Inner Peace Made More Accessible
Meditation is the practice of concentrating or being at one with yourself. This promotes excellent mental health above all else. Aside from that, it relieves you of stress and anxiety as well. Though it is mostly a mental activity, meditation does have its own merits for your physical being as the key to a healthy body is a healthy mind as well.

While you can meditate on your own, this practice is best done under the guidance of well-trained instructors. With the help of Glo, your meditation online will be more effective in helping you achieve oneness and inner peace. What's great about it is that since it is done online, you can do it at your leisure.

Glo's meditation online classes aren't just about you sitting peacefully in a quiet place. The health and wellness brand offers an extensive selection of courses to choose from which allows Glo to cater to a multitude of needs. Some of its most popular meditation online classes include:


PMS Meditation - This beginner level meditation online class that provides to women who are feeling moody or irritated because of PMS. This medication online class promotes better flow of energy in and out of your body, thus helping you feel more calm and relaxed.
So Hum Breath Meditation - This is another easy meditation technique. So Hum Breath Meditation is a systematic method of stabilizing your mind. With the guidance of Glo's instructor, you will be thought breath control, guided awareness pathways and more.
Impermanence Meditation - This class by Glo is all about giving you a fresh start. If you are facing troubles or hurdles that you feel like you cannot handle, Impermanence Meditation will help you clear your minds so you can face uncertainty with more confidence.
Meditation experts hired by Glo heads these guided classes. There are quite a few benefits to enrolling in these online classes as well. These might encourage you to become a part of Glo's growing community finally.

Meditate/Exercise At Your Own Time - If you are a working person, you might find it hard to squeeze in the time to travel to a gym or a class outside your house. Since these classes are all held online, you have more control of when you want to take your classes.
Classes At A Relaxed Pace - Since you are a solo student, you'll find that the courses by Glo have a more relaxed paced as compared to classes held in real life.
Cheap Wellness Classes - Considering the money you spend on transportation and other gear, online classes are relatively less expensive. You'll have to pay a subscription fee, and you are good to go. As compared to real life classes, you no longer have to shoulder extra expenses as everything you need is already at your home.
comments powered by

Disqus