Jewelry Organizer, Nail Rhinestone, Temporary Tattoo and Bracelet Set from Born Pretty Store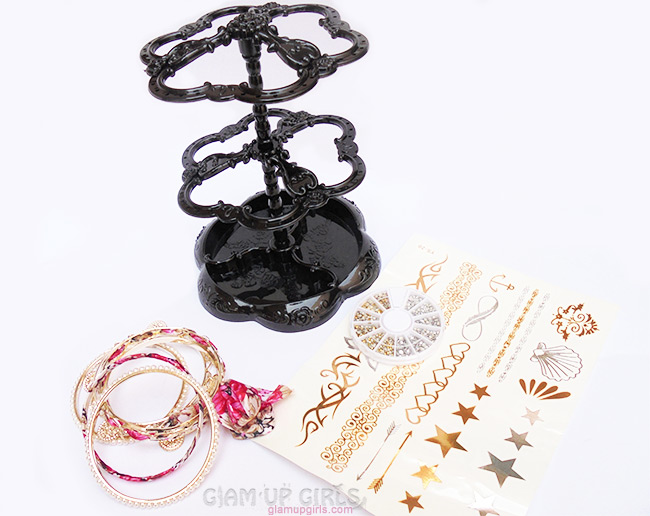 Today i am going to share my thoughts on some really cute and amazing accessories from Born Pretty Store, a place i am pretty sure every Jewelry lover comes to know. This time apart from accessories i have got Jewelry Organizer, Nail Rhinestone and Temporary Tattoo. Let me show you these things in more detail.
Dual Layer Earrings Show Rack Black Rotatable Plastic Jewelry Display Organizer Stand - $13.30
This organizer is three layer stand which is rotatable. Though it is made of plastic but it is sturdy and of high quality. This black color stand have 18.5cm height and 14.5cm diameter. The bottom layer is solid plate and can hold rings, studs or any other small accessories. The other 2 layers are sort of wheel containing small holes on outer circle to hold earrings and bars holding it can be used for bracelets, chains and anklets. This is perfect to place on any counter or vanity. Once assembled the solid materiel doesn't falls or separate easily and can hold many accessories at one time. I would highly recommend this organizer to every one.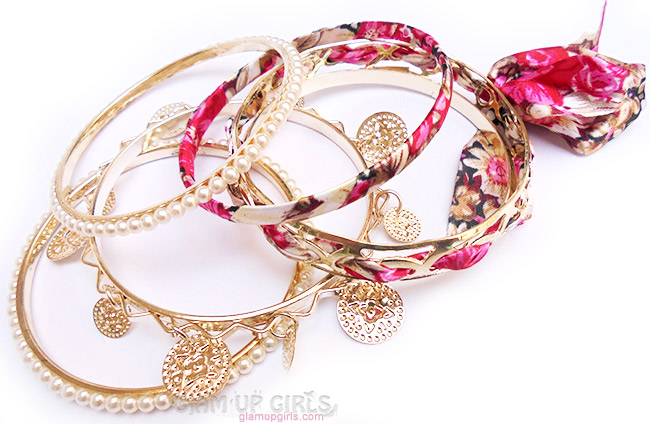 Pretty Bowknot Decorated Multi-row Bracelet Opulent Pearl Tribal Bracelet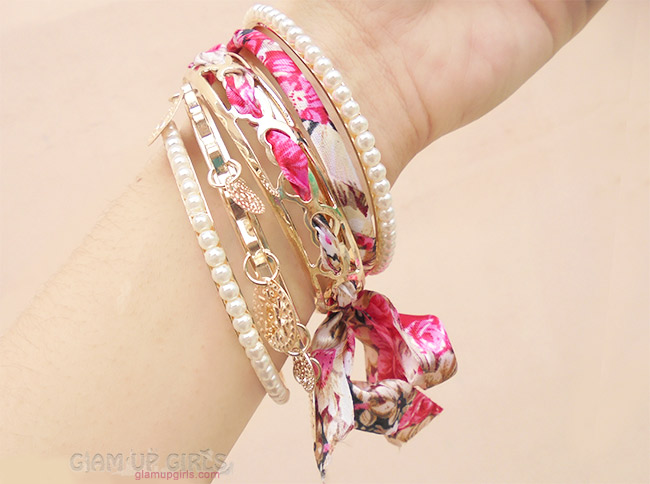 Pretty Bowknot Decorated Multi-row Bracelet Opulent Pearl Tribal Bracelet - $7.56
This bracelet set contains 5 pieces each one is made differently and have unique style. All pieces are made of golden alloy while 2 of them is wrapped in soft satin cloth and 2 consist of pearls. The last one have disc pieces hanging to give the set a chic look. This set can be wore individually or paired as one likes. I love to wear only pearl pear to match most of my dresses. You can also change the fabric and replace it with any color matching your dress. This set is simply amazing and can be wore in multiple ways, so i will highly recommend this to every one.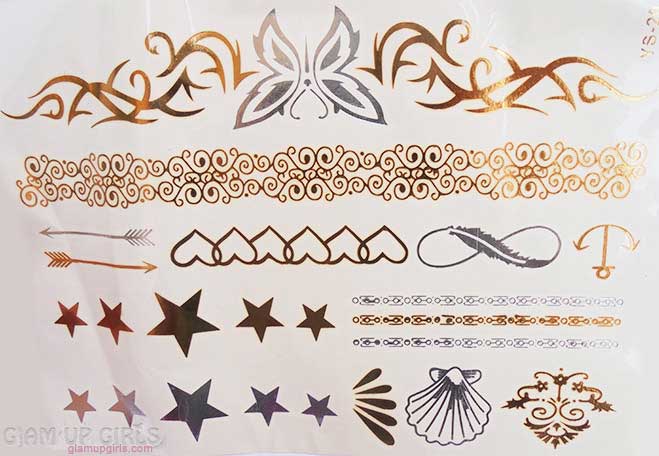 Butterfly Tattoo Heart And Star Tattoo Decals Body Art Waterproof Paper Temporary Tattoo



Tattoos Application:
1. Clean and dry the skin completely
2. Cat our the design of your choice and remove the film
3. Tattoo face down on skin
4. Rub and wet the tattoo completely with damp cloth or sponge
5. Peel the corner of the Tattoo gently to check if it has transferred. If not, press down and wet again.

Once applied this tattoo remains intact for 2 to 3 days and doesn't come off easily with water. To remove you have to use any oil based cream or other product.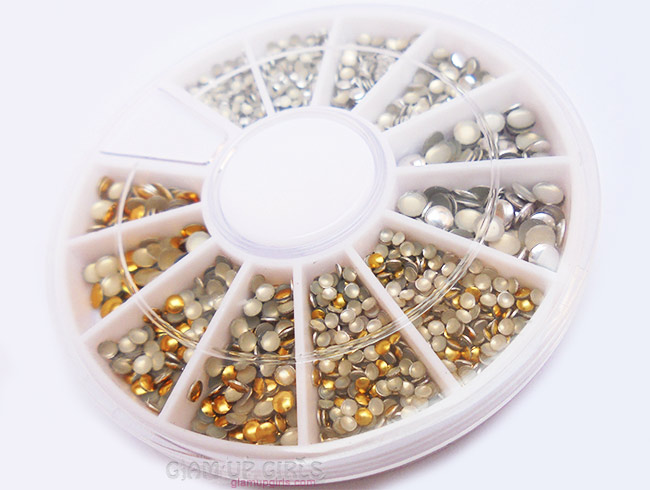 Mini Gold And Silver Round Stud Rhinestone Nail Art Decoration



What do you think about my picks? You can get 10% off on non discount products with code CNVT10.
comments powered by

Disqus