Eid-ul-Adha Shopping Online in Pakistan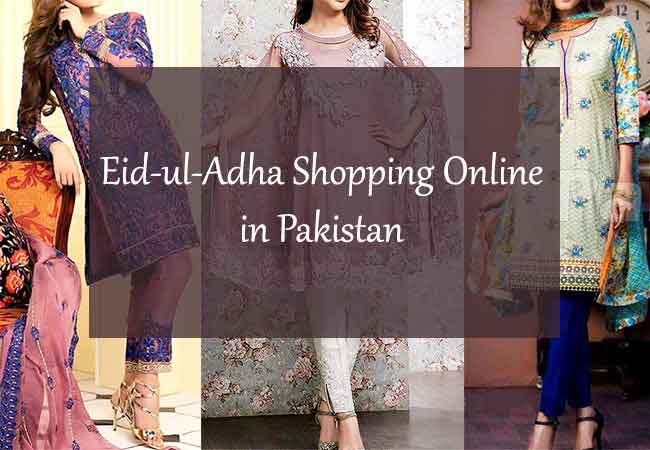 With Eid-ul-Adha just few weeks a head, every one would be looking for some trendy dresses and accessories for this holy event. While this event will be spent sacrificing animals and distribution but women will still find a way to look beautiful while working and cooking. As the season is bit changed with lots of monsoon rain happening every other day, hopefully Eid-ul-Adha will be less hot then Eid-ul-Fitr which means we can wear other stuff then lawn and cotton but it also indicates that going shopping on rainy days is a lot messy. Well if you still looking for your perfect dress then online shopping is best option these days.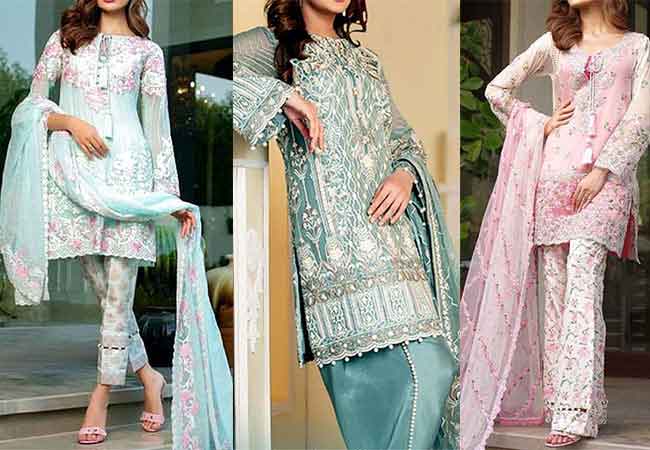 Chiffon dresses are one good option for special events because of their light, flowy material and now that season has changed a bit and one can wear beautiful embroidered dresses. The latest designs of chiffon dresses are simply breath taking and gives an extra ordinary different look to one who is wearing it. Either you can go for plain embroidered shirt with printed trousers or can either pair them with plain shalwar with bit designing which is very much in trend now a days.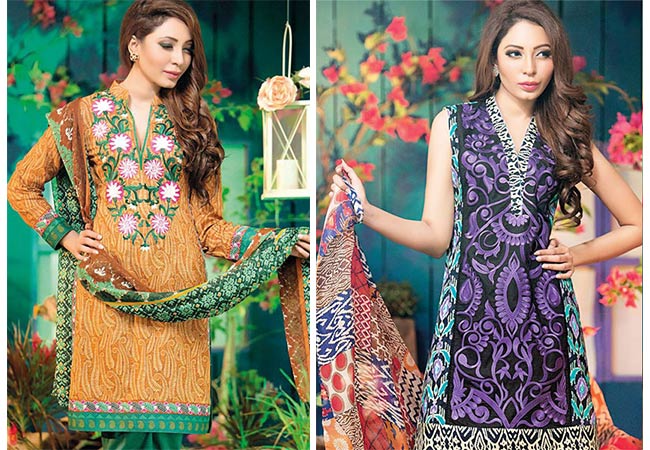 However if you still are not comfortable in wearing any other material other then lawn then there are so many beautiful embroidered and printed options are available which are of latest designs and have high quality fabric. The lovely prints merged with patches of different designs complementing each other are perfect for any event in this season and are equally comfortable to wear on Eid-ul-Adha. So choose any lovely dress form
women's clothes
option and order them now to wear on this holy event.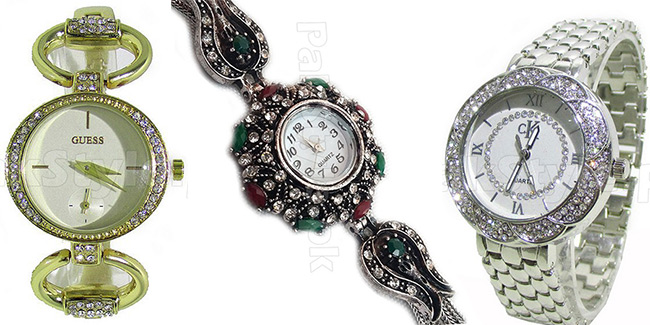 Ladies Watches
are a perfect accessory to wear on Eid-ul-Adha when your hands are going to be quiet busy and you need to keep track of time as well. From multiple options available you can either match any watch with your dress or go for ever trendy silver or gold option which can complement any dress on any event. Apart form picking them for your self watches are best option to gift to your loved ones.
So are you done with your Eid-ul-Adha shopping or still looking for your options?
comments powered by

Disqus