Best Tips to Choose the Perfect Sleep Stylers for You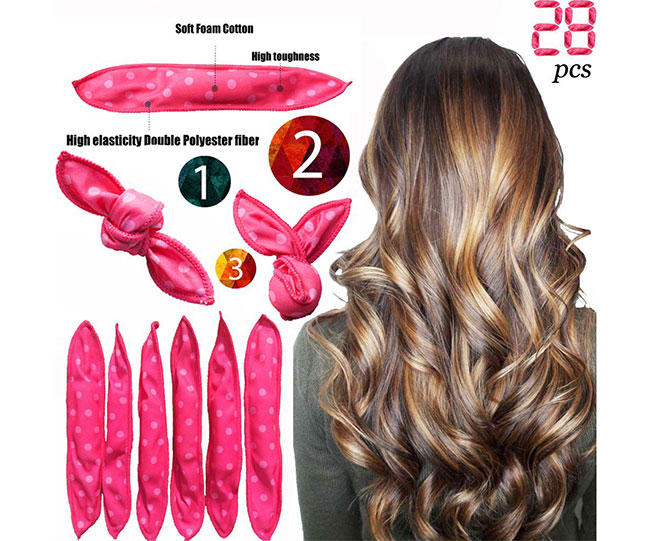 Women generally prefer doing various types of hairstyling to change their looks and personality. Whether you have straightened your hair or curled them, you will get a fresh look. As we all know that styling your hair takes longer time, women nowadays use the hair stylers for getting the instant perfect look. The sleep stylers are worn at night and you will get the perfectly styled hair in the morning. This product is very common these days. If you want to get a beautiful look for the occasion but do not have that much time left with you, you can better use the hair sleep stylers.

As there are various styling items available in the market, you may get confused in choosing the best one. However, before you pick the perfect one from the lot, you should know exactly what stylers are and how you can use them.

Also read: Laneige Water Sleeping Mask and Lip Sleeping Mask (For better sleep)

What is sleep styler?
These styling items do not need any chemical, heat or any external factors for making your hair perfect. They do not damage your hair as well. You can simply wear them on your head and you have to keep them for 6-8 hours on head or overnight. When in the morning you will wake up, you will see a great change in the shape of your hair. So, they are called the sleep stylers. They are very easy to use and can be easily set before you are going to sleep. The sleep stylers are available in various designs and shapes. You must choose the one that fits perfectly on your hair.

How to choose the best sleep styler for you

The stylers are available in various style and shapes. So, first, you should know the hair type. For example, if you have longer hair, you will need longer styler for your hair. If you have curly hair, you will require large styler. Always remember to choose the correct size of the styler as per your hair. Do not buy the wrong size of the styler; it will not provide the best result as you want.
Before buying the styler, you must keep in mind which style you want. If you wish to straighten your hair, or you want to curl your hair or create waves, you have to buy the stylers as per your style. Each one of the stylers provides different style. So, it is better to keep different sleep stylers for different looks you want to create.
The comfort level of the styler is another important point to consider when you are buying the styler. You must buy the one that provides you with the best support during your sleep for good sleeping experience. As you are wearing the styler at night, you will require an item that is comfortable and soft. You also keep in mind the flexibility and the tightness of the wires so that it does not open in the middle of styling
If you are among the one who generally wet the hair before going to sleep, you must choose the sleep styler that is best for your wet hair. Not all the stylers are suitable for the wet hair. The accessory that has the tighter band and twist design is best to be used when you wash your hair before sleeping.
If you want an extra hold of the hair while you are sleeping, you can use the additional hair accessories available with these stylers. You can go for the wig caps that can be worn easily when you sleep to keep the stylers in place.

Last but not the least, you must choose the hair styling accessories from a reputed brand. It will ensure that you are putting less harmful impact on your hair. As you are using several hair styling accessories, be sure not to forget taking care of hair and wash it twice or thrice in a week. If you are facing hair issues like hair fall and dandruff, better to avoid the styling accessories for some time. in such situations, consulting the doctor is the best decision for you. Lastly, take care of your hair and do styling with high-end products to get the perfect look that you are always looking for.


comments powered by

Disqus