Watches for Men and Women for all Occasions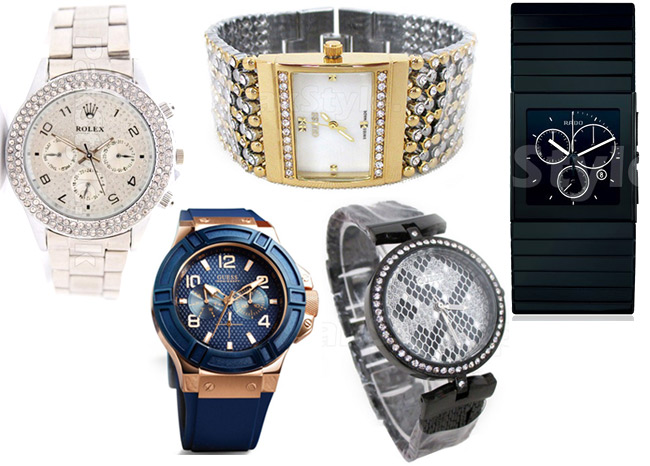 Wearing just a watch is not only useful for time telling but adds a touch of class and elegance in ones look. I used to wear a watch through out my academic years where nothing else was allowed to wear and it become part of my routine. Though back then you could get limited styles like leather strap in brown or black color for casual wear and thin metal strap or chain style for dress up but now there are tons of styles available to choose from like nylon, silicon, woven and plastic strap and if you need a glamorous touch you can go for bangle, bracelet watches and then again every style comes with small and big size and now you can Buy Watches Online in Pakistan easily.

As we have progressed in fashion and beauty era we should know what style goes with particular outfit like whether you are up for sports, academics, at job or for dress up. So let me help you pick some watches for men and women for different occasions.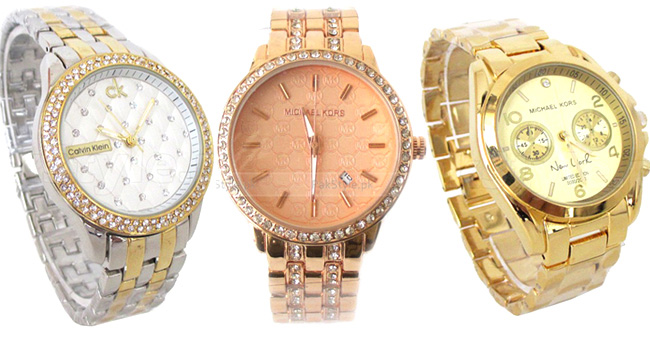 Chain wrist watches for women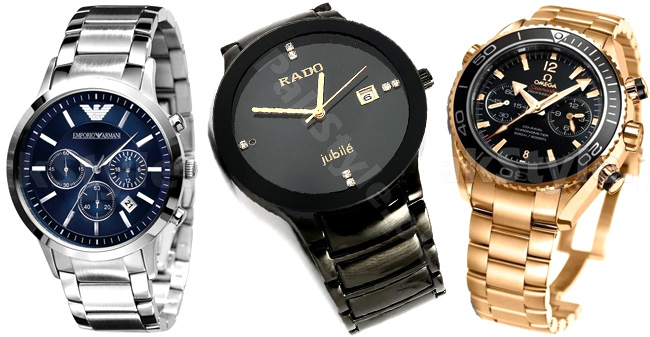 Chain wrist watches for men

Chain wrist watches are in fashion for very long time and is still the most loved style which is popular among both men and women. These are counted in luxury watches and adds a sophisticated touch to your look. For women it makes you look bold and confident more then just cute and girly. So while you are at work, business meeting or at formal gathering this is perfect choice for you. For women the silver and gold color are catchy but rose gold has been a hit recently while for men other then silver and gold, black can work wonders. At the same time you can go for dual color watches which can go with couple of out fits.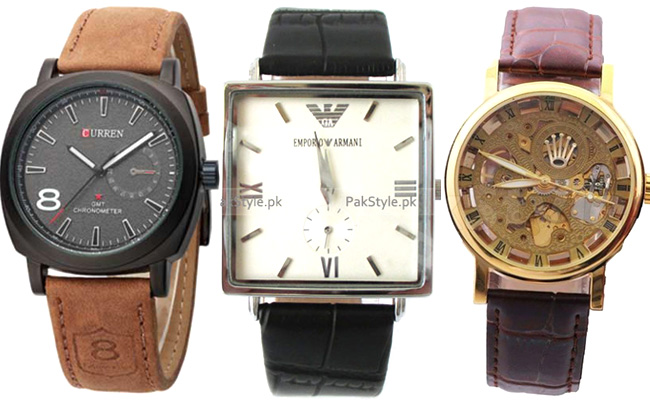 Leather strap watches are my most favorite and are again very popular among both men and women. With latest hairs and beard these watches look amazing. Get a few colors like brown, black or white and they will never fail with any outfit. These straps often comes plain but you can get them with some patterns like serpentine or diamante design with the most popular round dial or if you like with square dial. For women you can even get double leather strap as well for more classy touch. These styles are best for every day wear and for most of the events from academics to work and day out with friends.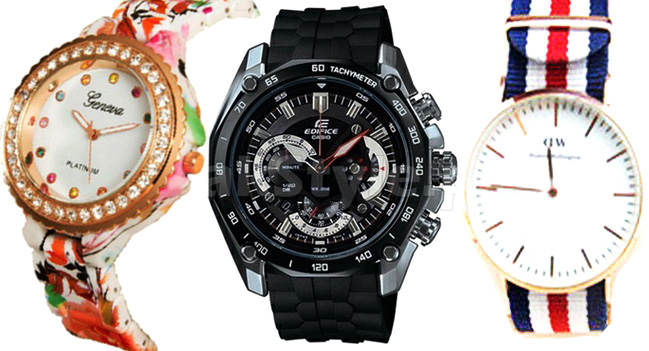 Nylon, silicon or plastic straps are very comfortable and light weight to wear. They are best suited for sports, gym, jog or out door activities. There are multiple designs and colors are available to match your casual wear and formal gatherings. The nylon stripe designs are even good to wear with your suit.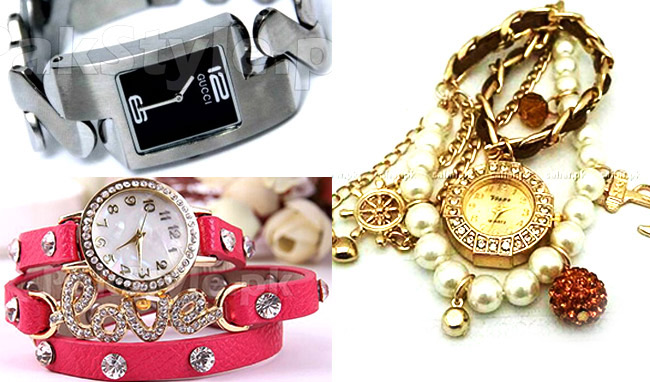 Bangle, Bracelet style watches are a in for some years and getting popular day by day. There are tons of designs available in this category. These watches are perfect to give you stylish chic look at your friends gathering, academics events or shopping. You can go for single bangle watch or multiple wrap bracelet straps depending on your mood, matching your outfit and according to your event where you want to look more cute and girly.

It depends on whether you want to spend fortune on branded, luxury watches or want to go for budget friendly but either way few picks are necessary to make your statement. So get these Ladies Watches Online where you can also find some amazing collection for men on very reasonable price.
comments powered by

Disqus