A Guide To Otoplasty: Improving the Appearance of Ears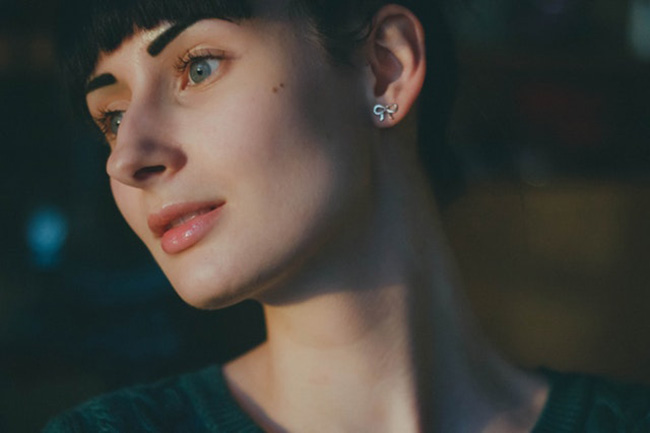 Big, misshapen ears that look bulgy can make a person feel unattractive and thus, lower their self-esteem. Many teenagers have suffered social uneasiness and loneliness that made their performance in many activities go down. This is because they believed that the size of the ears make them look weird. It is also common for children with such problems to get bullied in school due to their physical facial looks. Although bullying should not be the basis for a child to want to change the appearance of their ears, it can give them more confidence to improve their lives and stand up to bullying.

An ear surgery, also medically known as otoplasty, can dramatically change a person's life. Whether it is for cosmetic or medical reasons, an otoplasty can transform your appearance and increase your confidence and self-esteem. This surgery is a great way of aligning the position or proportionality of the ears. It can also help in reducing their size.

Who is the Ideal Candidate?
In most cases, otoplasty is an elective procedure that doctors don't consider necessary from their medical view. However, any person willing to go for an otoplasty can opt for it. However, you have to qualify for this treatment in the first place. Below is a look at some of the people who qualify for otoplasty.

Healthy Children and Adults
Before any surgery, the doctor has to put your health into consideration. In fact, it is the first thing they will make sure of. If you aren't healthy, try making changes to your life before you can undergo the procedure. For example, any patient who has been having a recurring ear infection or any other auditory problems cannot be operated on.

Children with a Firm Enough Cartilage
No doctor will perform an ear operation on a child whose cartilage cannot withstand it. The child has to wait until they are ready to have their ears operated on to get an otoplasty.

Children Suffering from Self-Esteem Issues
Although most hospitals will require parental consent before performing this procedure, many of them are leaning more towards what the child needs when deciding to get an otoplasty. They go ahead and talk directly to the child about the surgery and the benefits it will yield.

Adults Who Have Had an Injury
In case you suffered an injury that left your ears misshapen and protruding, it is wise to have an otoplasty to help correct the problem. This will leave you feeling more confident and restore your self-esteem.

Adults Looking to Correct a previous Procedure
It is common to find a person who has undergone a past ear surgery come back if they are not satisfied with the results. Often, the first surgery was done when they were still young.

Non-Smoking Adults
Doctors do not carry out otoplasty in patients who smoke.
Anyone Wishing to Correct Their Ears

If you feel dissatisfied with the appearance of your years, perhaps it is time to get an otoplasty. You should be ready to follow your doctor's instructions as there are things you will be asked to do and avoid before and after the surgery.

Reasons for and Benefits of Otoplasty
There are many reasons why your ears might look extremely prominent when compared to the rest of the head. In some cases, the ears might have joined the head at an odd angle, making them stick out from the surface. Another factor is the under or overdevelopment of the cartilage that may make your ears to stick outwards. An accident or ear injuries that cause physical damage may also necessitate the procedure. Otoplasty comes with numerous benefits including:

It is the only cosmetic surgery that can be done on minors. Many children feel insecure and self-conscious about how their ears look, which can lead to low confidence levels. This is the reason many parents choose to have an otoplasty performed on them to correct the problem.

Adults get affected by the reality of having big ears, and they can also benefit from this procedure too. The process is meant to correct the size, shape and how the ears are placed regardless of what causes the concern about their appearance. Otoplasty can be done at any age as long as the ears are fully grown; this is around the age of five or six.

Younger adults seek for this procedure usually for cosmetic reasons. It helps in restoring the proportional look of their ears to the head and face thus, minimizing the teasing they often get from peers. However, otoplasty can help in resolving deformities and repair extreme ear injuries.

Another benefit of this procedure is the fact that it doesn't affect the hearing function of the patient despite its changes to the physical appearance of the ear.

The Procedure
The specifics of an ear surgery go hand in hand with why the patient is looking to have the procedure in the first place and how much correction is required. In some case, otopexy is also included during the procedure. This is also referred to as ear pinning where the surgeon takes a piece of cartilage from the ear to make it lie flatter against the patient's head.

The patient might also want to have an ear reduction where the doctor trims the cartilage to make it look less prominent. If the patient has no cartilage or their ears are small, they can undergo augmentation to rebuild the whole structure. In this case, the incision is usually made behind the ear, and the skin's natural folds can hide the scar once the healing process is complete. This procedure only takes between 1 and 2 hours.

Otoplasty Recovery and Results
Once the procedure is complete, the doctor puts bandages over the ears and a loose headband that holds them in their new position. The patient will resume school or work after seven days. Two weeks later, they can start normal daily activities. However, they are advised to avoid swimming and any contact sports for the next few months.

Patients can expect to have better-looking ears than they did before. They will also regain their lost self-esteem and confidence, leaving them feeling very good about their appearance.

If you are looking for a skillful surgeon to perform an otoplasty on you, consider Dr. Philip Schoenfeld of Renu Artful Medicine. He is a facial plastic surgeon based in Washington DC who uses transformational products to give his patients the best results.
comments powered by

Disqus