Wish Trend: Online store for Korean Cosmetics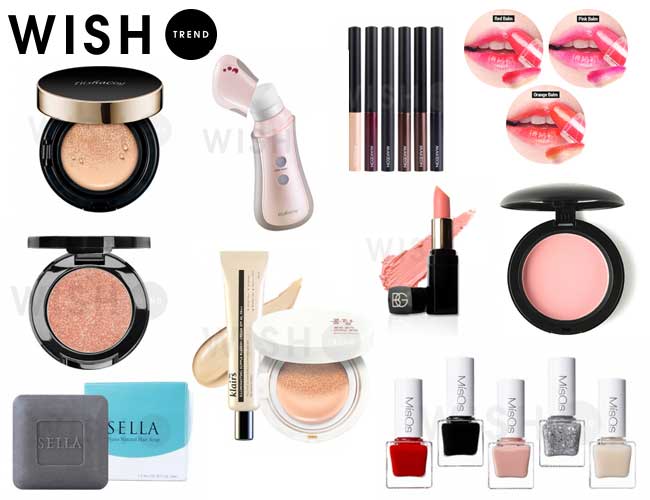 Korean cosmetics are very famous for their quality and benefits. Many brands from Korea are known among makeup lovers around the world but when it comes to availability there comes a issue of not getting what you want in your country. Wishtrend.com is one amazing online store who supply famous Korean brands cosmetics all over the world. They are providing best shipping rates and the most exciting news they provide free shipping on some of their products.

In Today's post i will share some of their amazing deals and few of their best beauty products which are worth having. Most of them are available at amazing discount rates.

Cleansing is one of the most necessary part in your daily routine to keep your face clear and beautiful. In Wish Trend store you can find some amazing cleansing kit. Here i am mentioning two cleansing kits available at Wish Trend.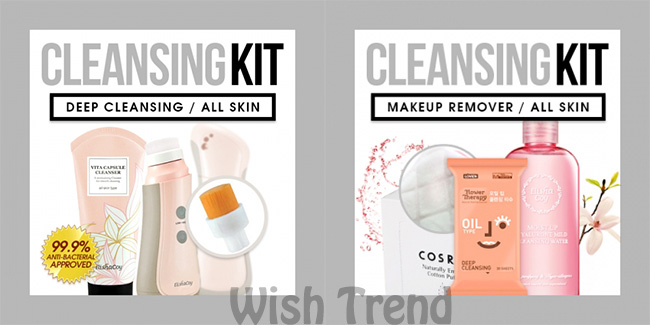 Smart Cleansing Kit (Deep Cleansing/All Skin) - 60% off
Brand : ELISHACOY
Volume : Foam Cleanser 80ml + Machine + Facial Brush + Blackhead Brush

Total Makeup Remover Kit (Makeup Remover / All Skin)
Brand : LOVIEN, ELISHACOY, COSRX
Volume : Cleansing Tissue 30Sheets + Cleansing Water 250ml + Cotton Puff 80pcs (1Box)

Wish Trend offers wide range of makeup from different famous Korean brands. You can buy them individually and the best thing is they even offer some real deals and wish boxes which have some famous makeup at very low prices. Here are two of their current mouth watering deals.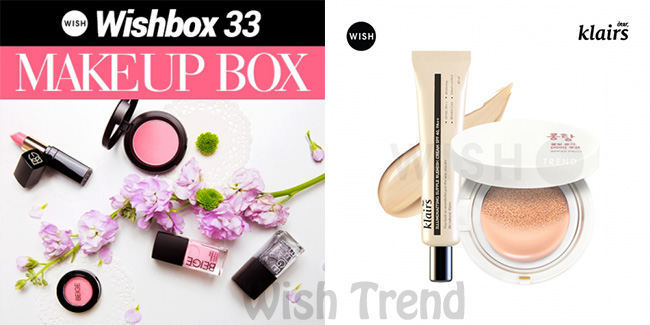 Illuminating Supple Blemish Cream (BB Cream) + Mulbit Glow BB Cushion SPF50 PA+++
Klairs Illuminating Supple Blemish Cream (BB Cream) is Suitable for Any Skin Type.
For Dry, Oily, Sensitive or Combination Skin.

+ Natural Coverage.
+ Anti Irritation.
+ Sun Protection.
+ For dewy skin makeup.
+ Brightening and wrinkle improvement.
+ UV protection for the skin.

Brand : KLAIRS, PONGDANG
Volume : BB Cream 40ml + Cushion 20g

WISH BOX (No.33) : Makeup Box X BEIGE
There are many different colors in the world. BEIGE produced the color for you who could not find the answer from the various color alternatives.

Contents :
[BEIGE] Blusher #301 : Love is you Pink
[BEIGE] Eye Shadow #204 : Cattleaya Pink
[BEIGE] Lipstick #105 : Papaver Peach
[BEIGE] Nail Polish #702 : When you wish upon a star
[BEIGE] Nail Polish #704 : The Holiday + with Wishtrend New Pouch !

If you are looking for products which suits your skin type then you can find them easily. Just browse through their products and look a special beauty care kit for your own skin type.

These special kits are for particular skin whether you have dry, oily or dull skin so do not have to search separate products for you.

They have free shipping zone where there products are available on free shipping so you can test some of their famous products with out any shipping cost. Apart from that if you spend more then $69 you can avail free shipping opportunity on all of your favorite products. So visit now WishTrend.com browse and pick amazing cosmetics which were out of your range before.
comments powered by

Disqus