Beauty Routine for Anti-Aging Skin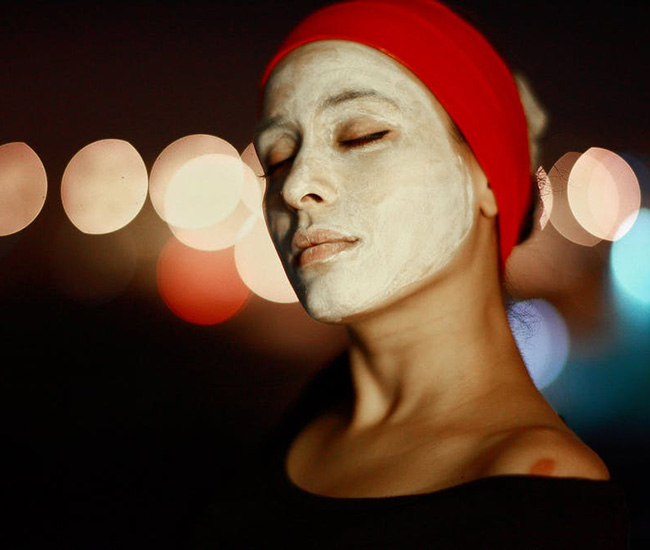 A beauty routine for good-looking and healthy skin is really important, no matter what age are you. It is better to start early and take care of your skin daily. However, as you age, you need different products to keep your skin looking plump, healthy, and glowing. You need to make few changes in those beauty steps to keep those wrinkles at bay as your skin age. For aging skin, you need to add products that have content of vitamins A and E, antioxidants, omega fatty acids, collagen-boosting properties, and peptides, as these are all known to help in reducing wrinkles, age spots, and other signs of aging.

With time I have learned that skincare is more important than any other thing. Obviously, you get busier and many things can get in way of taking care of yourself but you need to take those minutes for yourself, so you can feel happy for yourself and your sake. Let me tell you which steps you need to do and how often, to age gracefully with better skin.

First of all, let's talk about the Everyday Routine

Every Day

1. Cleanse
Choose a light, gentle cleanser to remove makeup and impurities. A good cleanser will leave the skin feeling clean and soft. Cleanse in the morning and end of every day with a cotton pad. Remove all traces of makeup as this is the biggest culprit in harming your skin if left on while you sleep. Read details about basic of cleansing and how to choose best product for you.

2. Tone
Toner refreshes your skin, refines pores, and removes residue while preparing the face for nourishing treatments. A slightly astringent toner has a non-drying, anti-wrinkle effect. Twice a day, apply with a cotton ball or pad and sweep over the skin, especially over open pores.

3. Apply Serum
Serums are the sources for collagen-boosting peptides and antioxidant botanicals. They penetrate more deeply than a moisturizer and work on the skin from within. They should be applied before your moisturizer or makeup. A good serum should absorb quickly, without tingling. Apply the serum to areas of skin that show signs of aging and wait until it is absorbed before application of other products.

4. Moisturize
For moisturizing choose antioxidant and collagen-boosting cream-based moisturizer with anti-aging botanicals to protect and rejuvenate your skin. Use a light but nourishing cream which will leave your skin feeling soft, not oily or tacky. Apply it before makeup and after serum. Use gentle upward strokes, focusing on the edges of lips and eyes, and between the eyebrows.

5. Sunblock
A good sunblock can help to protect your skin from the sun and harsh environment. Without sun protection, the skin damage easily and can cause wrinkles and age spots early. Never ever leave the house without sun protection. Opt for organic and mineral-based products without chemical contaminants for healthy skin.

Apply a good amount of sunblock on the face, once the moisturizer is fully absorbed, 15 minutes before sun exposure.

6. Use Night Cream
Choose ingredients that nourish the skin and work overnight to boost collagen and reduce wrinkles. Antioxidants help to repair the skin from sun damage and aging, and peptides will boost collagen. A suitable night cream should be nourishing and moisturizing but should not feel too heavy.

Use before going to bed. Pat on and smooth into the skin, focusing on areas prone to wrinkling.

7. Eye Cream
The skin around your eyes is very delicate and becomes more so as you age. Even though at every age you should take special care of eyes but for anti-aging purposes, it is essential. Use a good cream specially designed for those areas and pat them into the skin, without rubbing.

Once in a Week

Apply A Mask
Nourish and cleanse the skin with a mask that removes grime. An anti-aging mask should be rich in nutrients and supply antioxidants to the skin. Choose clay mask according to your skin type. A suitable mask leaves your skin feeling smooth, nourished, and clear. It should not be too drying which strips your skin of moisture.

After cleansing and toning apply a thin layer of mask over your skin and leave for 10–15 minutes before rinsing off gently with tepid water. Then apply your serum and follow up with night cream.

Apart from a beauty care routine and applying products just externally, you also need to focus on your diet. You need to eat right for your skin and overall health. The most important thing is to drink water to stay hydrated and keep skin glowing. Consume healthy fats, such as omega-3 fats (oily fish, nuts and nut oils, and egg yolks) and omega-6 fats (seed and seed oils, whole grains, evening primrose, and borage oils). Eat a rainbow. Bright-colored organic fruit and vegetables, green tea, and dark chocolate are rich in antioxidants that help to fight free radicals.

There are few things you need to avoid as well because as we age, our skin undergoes changes and the collagen fibers that are the underlying support structure of the skin become twisted and matted, causing wrinkles and lines. There are some measures you can take to help slow down this inevitable process—the earlier you start, the better your skin will appear later in life.

First of all, do not scrub the skin while cleansing or use any physical scrubs. Use a gentle cleanser to remove dirt and makeup twice a day, rinse it thoroughly, and pat dry. For exfoliation use only liquid exfoliators according to your skin and needs.
Smoking and drinking are also not good for your skin as where smoking increases free-radical damage that causes premature skin aging, drinking can dry the skin and hasten the appearance of spider veins.
On top of that sun exposure can hasten collagen damage so use quality, mineral-based sunscreens, and sunblocks. Choose all products carefully because some anti-aging products, such as skin peels, can end up exaggerating the signs of skin aging over time.
comments powered by

Disqus