Practk Power Blender Makeup Sponge - Review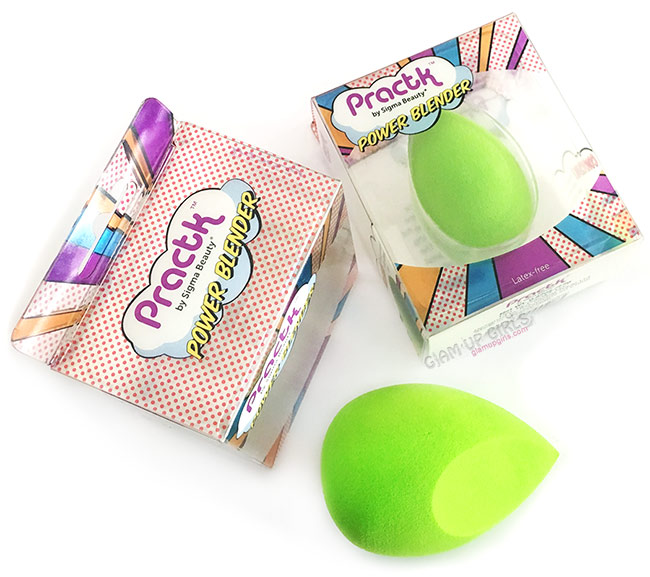 Flawless application of makeup is really important and proper tools can get you through this easily. Foundation blending is always a tricky part while doing makeup because if it is not blended properly all your other makeup will not look attractive. Every one have their own prefer method like using face blending brushes, blending sponges and even own hands. Blending sponges have become quite popular in last few years because of their ease of use and flawless coverage. Today i am going to share Practk Power Blender which can be dupe for expensive ones. Let me tell if it is true or not.

Product description

Let's blend! Wet, squeeze and bounce to perfect blending using the curved side and base. Use the flat surface for precise contouring, highlighting and setting. The super-pointed tip is for detail application and concealing. Boom, flawless.

Details:
Latex-free
Wash after every use.
Replace every 3 months with regular use.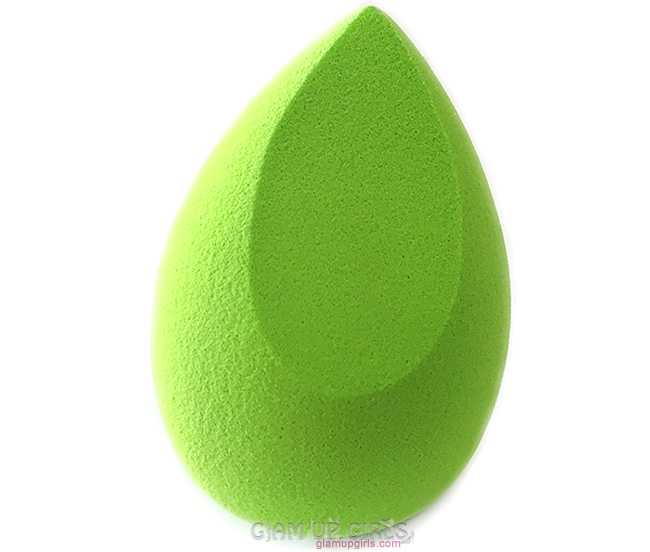 Practk Power Blender Makeup Sponge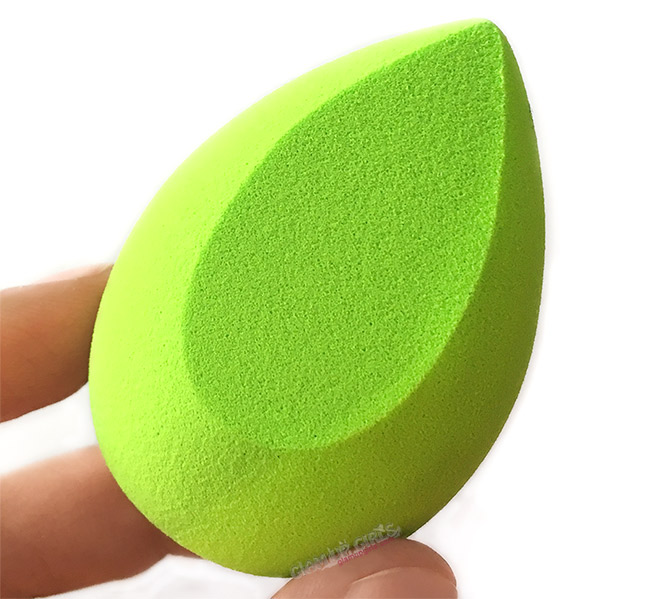 My Thoughts

This blender comes in transparent plastic box which contains the sponge of beautiful colors like green, purple and blue. I got the neon green color sponge. This sponge is egg shaped like Original beauty blender but with flat edge at one side like Real Technique miracle complexion sponge. It is very soft like both of them and is latex free which when damped doubled in size like i have shown in above picture. This sponge have noticeable pores like Original beauty blender but are smaller the RT sponge while Sigma 3DHD blender is still on top with smallest pores in sponge which waste less product then large pore ones.

The round shape is perfect to blend foundation or concealers on cheeks, forehead and other large areas on face while the flat surface will be used to apply powder for baking or under eye setting. The edge can be used to blend concealer under eyes and around nose area. The best way to use the blender is to damp it before using which not only help in smooth and even blending but less product will be used. However if you are planning to apply powder with this sponge as well, it is better to not damp the whole piece and just spray the side which you want to use it.

This shape is quite friendly and it is easy to hold and blend any liquid or cream products. The damp blender size become double which cover large areas quickly like neck and cheeks. It is quite easy to wash as well. I do prefer Sigmagic brushampoo to wash it but you can use other soaps or shampoos as well. The stains of foundation get removed quickly for which you can also use Practk Palmat and it takes some time to dry like any other blender.

Overall i am really loving this blender, it is great alternative to expensive blenders. It gives flawless coverage while wasting less product plus it is easy to wash as well.

Practk Power Blender Makeup Sponge is priced $9
comments powered by

Disqus