Neogen Dermalogy Bio-Peel Gauze Peeling in Lemon - Review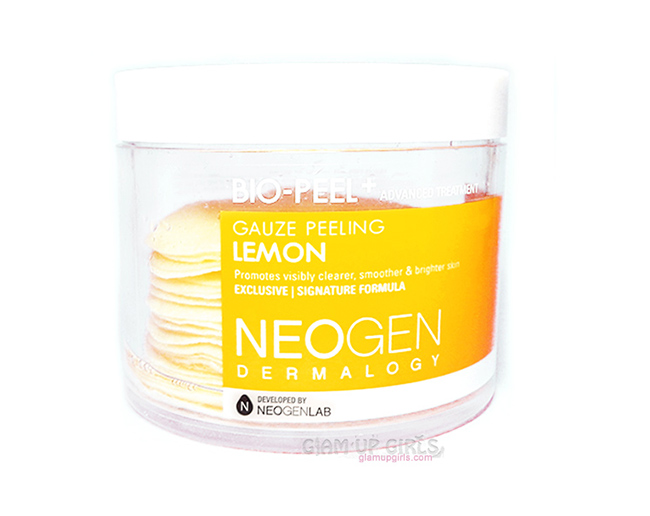 Today i am going to share my thoughts of one more Korean product by Neogen Dermalogy called Bio-Peel Gauze Peeling which comes in three different ingredients including wine, green tree and lemon where i have picked lemon. The idea of peel gauze is quite interesting and useful where you get multiple skin care steps at once, including exfoliation, toning and cleansing. I have tried such products before called NuFace Prep n Glow cleansing clothes and Sephora charcoal exfoliating wipes which i quite liked. Lets see if this on is up to mark or not.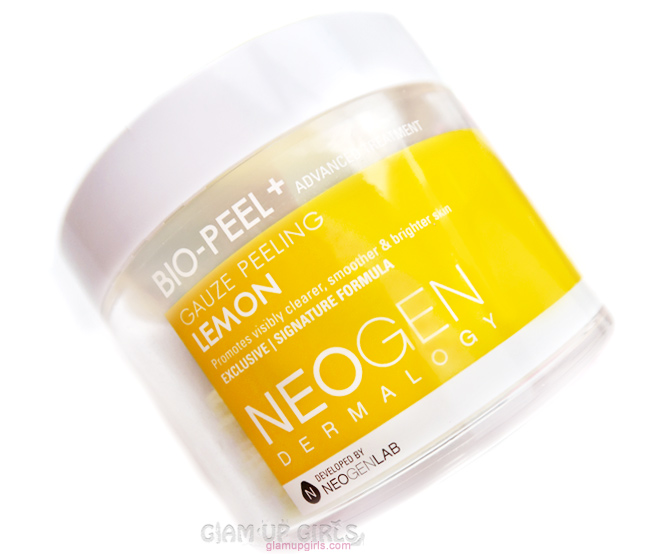 Product description
Amazing synergy effect of peeling and brightening! Exfoliant for skin with lemon extracts and pure cotton gauze Brightening home peeling for making pure, transparent skin! 1. Peeling By the chemical peeling effect of lemon peeling serum and physical peeling effect of pure cotton gauze, it removes old dead skin cells and waste also makes skin more pure and clean. 2. Brightening Vitamin in lemon, it absorbs quickly into skin by peeling action. It makes more bright and pure skin. 3. Skin texture After exfoliating with 100% pure cotton gauze peeling side then arrange skin texture with embossing side – it removes fine dead skin cells and completes smooth skin texture.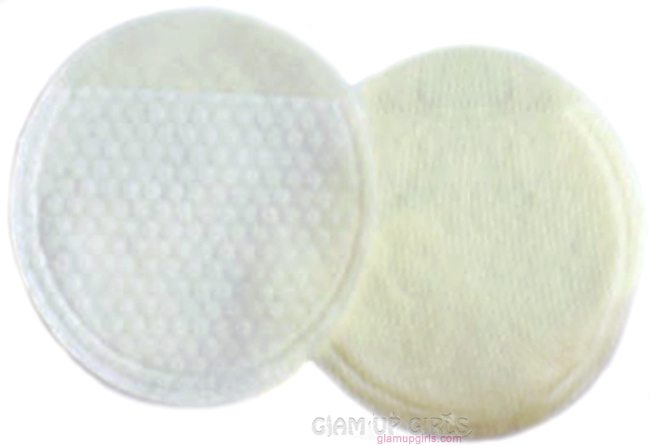 Neogen Dermalogy Bio-Peel Gauze Peeling in Lemon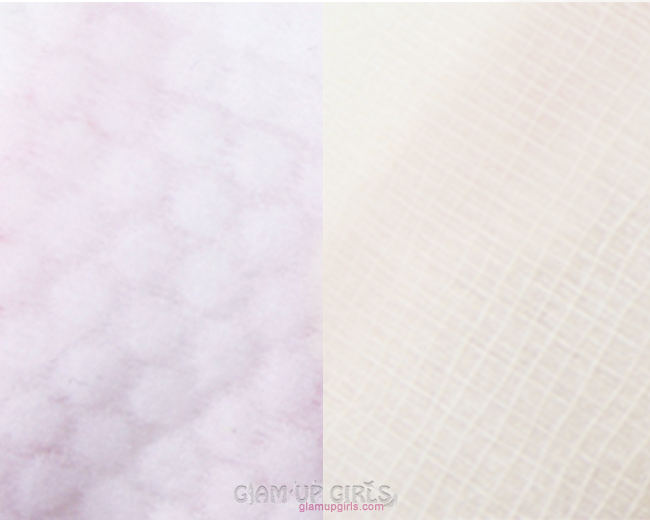 My Thoughts

These peeling pads come in transparent round jar housing 30 pieces soaked in the relative ingredients like lemon essence in mine. The lemon smell instantly feels refreshing and very pleasant. The pad have smooth surface at one side while other is for exfoliation with scrubby surface. It also have small sleeve at one side to slip your fingers in it which makes it using quite easy.

After cleansing your face put the pad on fingers and gently swipe on face with outwards strokes. You can use rough side for exfoliation focusing on the ares which need attention like nose, chin and forehead to exfoliate dead skin. Be careful to not go overboard with exfoliation. After exfoliation you can use smooth side to absorb more essence and to smooth skin texture after exfoliation. You can massage it on face for few minutes and then rinse with luke warm water.

The effect is instant and you will notice firm and brighten skin after wards. It is perfect when your skin feel dull and needs good exfoliator. The brightening effect is similar to applying sheet masks with the added benefit of exfoliation. At the same time it should not be used every day. Once and twice a week is enough or when you feel your skin have become dull and need thorough exfoliation. The lactic acid cleans the skin deeply and vitamin c from lemon help brighten the skin. As this product feels quite potent, i would suggest that sensitive skin should be very careful in using it or it can cause irritation.

Overall i loved this product, it exfoliates skin while giving you the control of working, tones your skin, cleans deeply and brighten the complexion. Above others it is really refreshing and smells wonderful.

In Favor

Two sided pads, for mild and intense exfoliation
Remov dead skin
Cleans skin deeply
Makes skin smooth and firm
Brighten complexion
Feel soothing
Smells really nice
Not in Favor
Sensitive skin might not like it
You think it is expensive.
My Rating

4.5/5


Neogen Dermalogy Bio-Peel Gauze Peeling is priced $27
comments powered by

Disqus