Milani Baked Blush in Luminoso Review and Swatches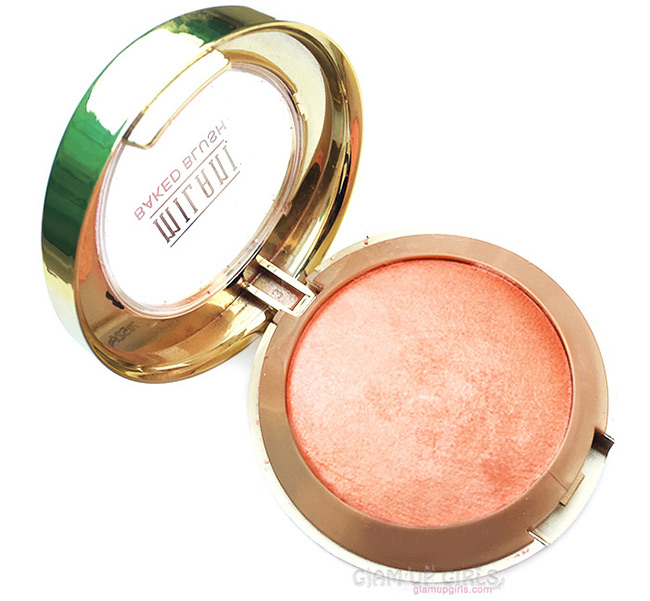 I have some Milani makeup products and so far there is not one which disappointed me. Milani powder and baked blushers are well known and loved because of their good range of shades and quality. I have reviewed their two Milani powder blush before and loved their formula. Today i am going to talk about Milani Baked Blush in Luminoso which was due for some time. So let me tell you how it turned out.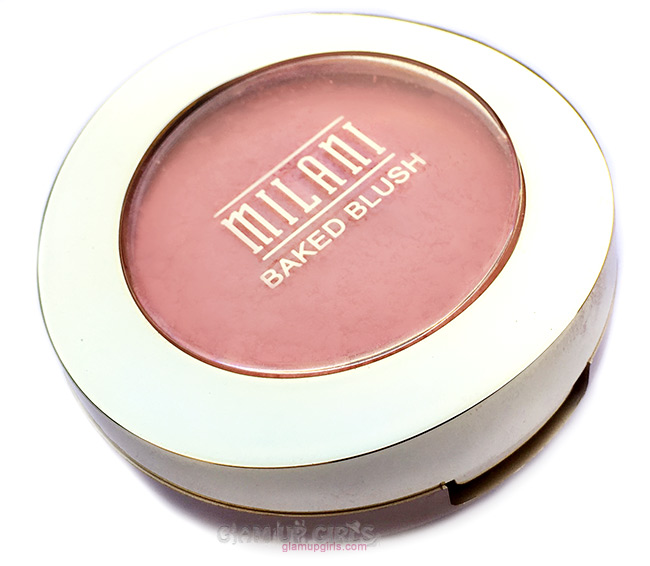 Product description

Richly pigmented and highly buildable, the beautiful matte and shimmery shades of Baked Blush are the perfect cheeky pop of color for every skin tone. Sunbaked on Italian terracotta tiles, the warm finish adds a radiance that is the very essence of beauty. Shape, contour and highlight your best features.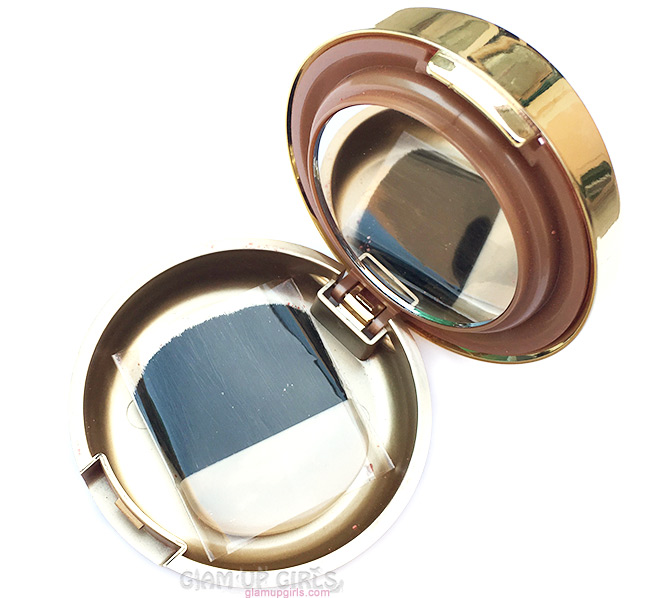 Milani Baked Blush in Luminoso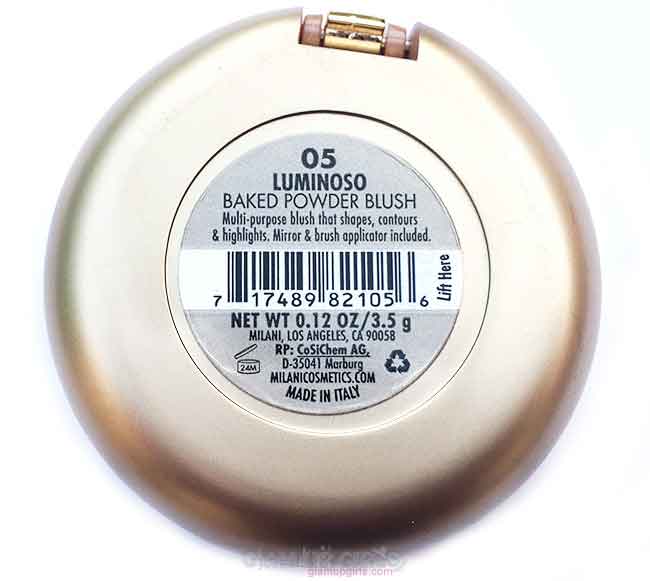 Milani Baked Blush in Luminoso

My Thoughts
This blush comes in round bulky golden plastic packaging which looks really good. There is one compartment below the blusher which when opened will reveal a small brush and mirror. This brush is not very good if you like fluffy brushes for your blush but can come handy for touch ups or can help you for contouring. The blush have nice smooth texture which is little powdery when picked with brush but blends easily.

The color luminoso is warm tone light coral peach shade with golden sheen. The sheen is not very shimmery or glittery but instead gives a lovely luminous finish to skin as its name suggest. The pigmentation is very good and you can get sheer application with light hand or can build further for opaque color. As you blend it the more it will make your skin appear glowing with natural finish. It is better to use light hand as the it can be intense with heavy swipe. I apply it with Sigma F40 brush on cheek bones. The real technique blush brush is a good pick if you like fluffy brush.

As i said it has little powdery texture so there is little fallout. My pan had little broken powder at sides which resulted in little messy pan. However the fallout is not very bad and the powder blends like a dream. The more you blend, the more better finish you get. It is a perfect everyday shadow when you want to skip shimmery highlighter but want to get nice glowing look. The lasting power is 5 to 6 hours. Depending on your skin type and weather it can be little less or more.

Overall i really liked this blush and have been wearing it a lot. The shade is perfect for almost all skin and the texture is very good as well. If you want a coral peach blusher with glowing finish, then this is perfect pick.

In Favor

Nice packaging
Lovely coral shade
Golden sheen is not shimmery or glittery
Intense pigmentation
Blends smoothly
Not in Favor
Have little fallout
You find it pricey
My Rating

4.5/5

MILANI Baked Blush is priced $8.49
comments powered by

Disqus