Latest Winter Collection 2019 in Pakistan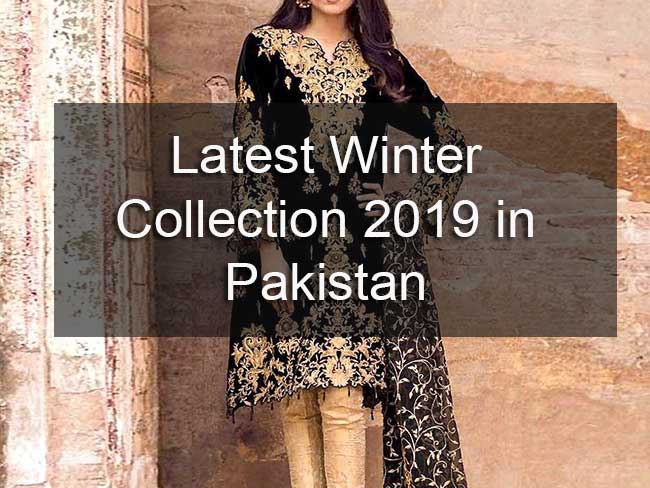 So winter has started in Pakistan and we couldn't be happier. After the long hot summery days, we can move towards warm wintry evenings which become cozy with hot cup of coffee and warm shawl while reading some fictional book. Well you can ready any genre, I just love to read fantasy and fiction. All this idea is just so relaxing but you cannot just sit and rest at home all the time, do you? And when we need to go out for daily routine or occasional get-together, we need a seasonal wardrobe. So we have put together a post for you featuring what is trending this season and our favorite picks from winter collection 2019.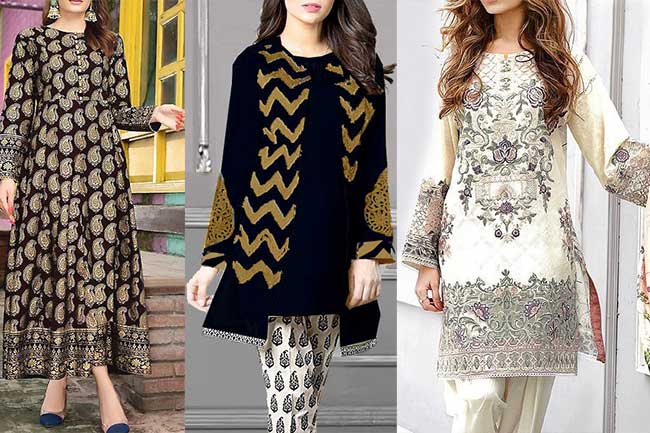 Talking about the trends of these winters, the long shirts are in fashion again with straight trousers or palazzo. Three-piece designer wears are available with long shirts having border patches or designs. Tussles have flooded the winters again and honestly, I do love them. You can include them on sleeves, shirt borders or even below trousers. Apart from that block prints have made their way from summers to winters and they look stunning. They are either included in only trousers or you can choose a whole dress. Talking about trousers, this season, you will find that it is not just plain in fashion. The trousers are mostly printed with border design or you can choose to have embroidered patch.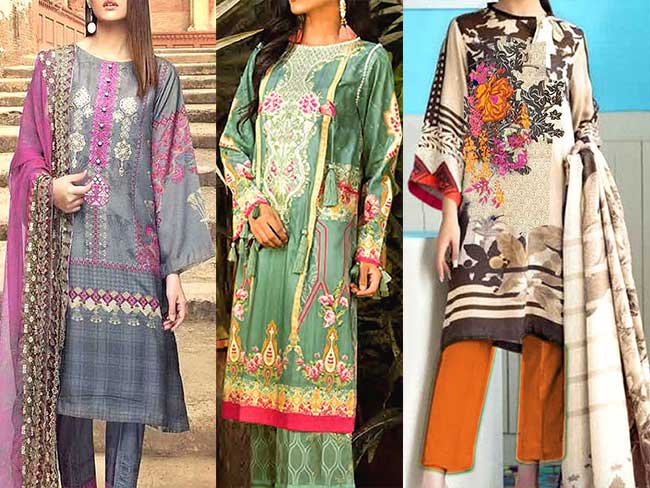 While choosing the material of all whenever you think about winter dresses, linen dresses are first to come in mind. They are not very thick material and according to the winter season in Pakistan, they worked perfectly. On top of that when most of the winter wear is thick and not very airy like sweaters, coats and other stuff, linen can make up to that difference with its soft comfortable material which in fact can be worn form the start of the season to the end of it. In current linen collection, I am very much pleased to find the amazing designs with all the right colors which have warm and dark hues. the prints give you the cozy feeling with floral mixed with pattern designs. Khaddar dresses are one other great option to pick in winters when the cold season is on its peak. This material also very comfortable and designers have amazing designs produced this year.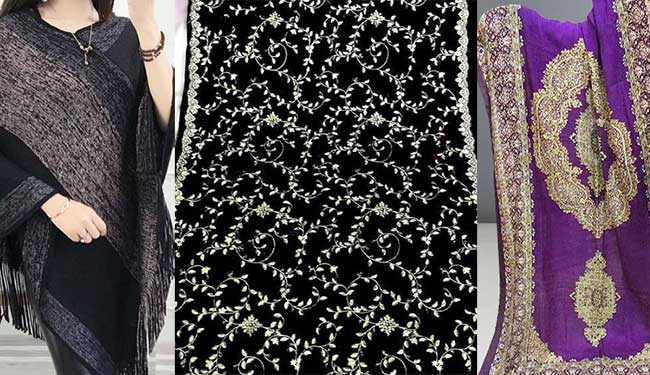 Apart from dresses in winters shawls are best friend for everyone. The velvet shawls have become very popular in recent years and they add luxurious touch to the outfit. Though they might not be comfortable to add in casual wear but for special events they will look great. For every day the best options are pashmina shawl or warm wool cape shawl. Where cape shawl are good picks for girls going for academics or shopping pashmina shawl is little formal which can also be worn on daily basis.

Let me know what you like to add or wear in winters and have you completed your winter shopping. If not, then you pick all these amazing pieces during Black Friday sale 2019.



comments powered by

Disqus