Huda Beauty Mercury Retrograde Eyeshadow Palette - Swatches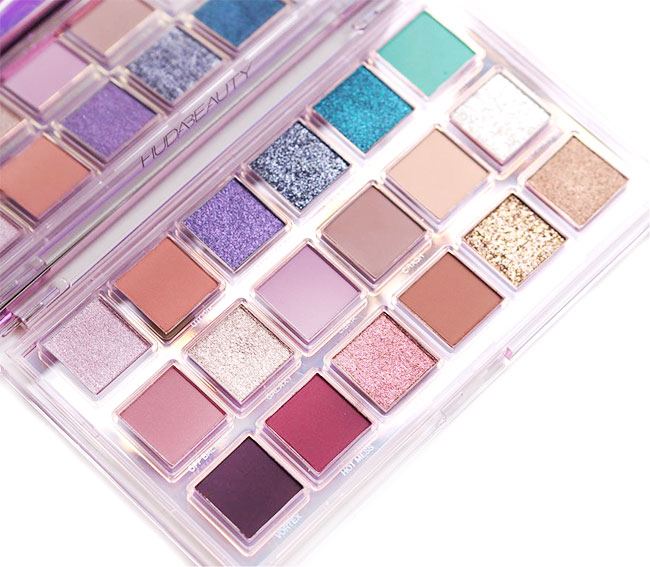 Another palette released this season called Huda Beauty Mercury Retrograde Eyeshadow Palette which launched 2 days ago on Sephora. It is separate release from Huda Beauty the their earlier Nude Obsession eyeshadow palettes. This palette is inspired from space and galaxy with 18 shades and different finishes. The packaging is very unique and beautiful and is fresh change is usual cardboard packaging. Lets explore this palette is detail.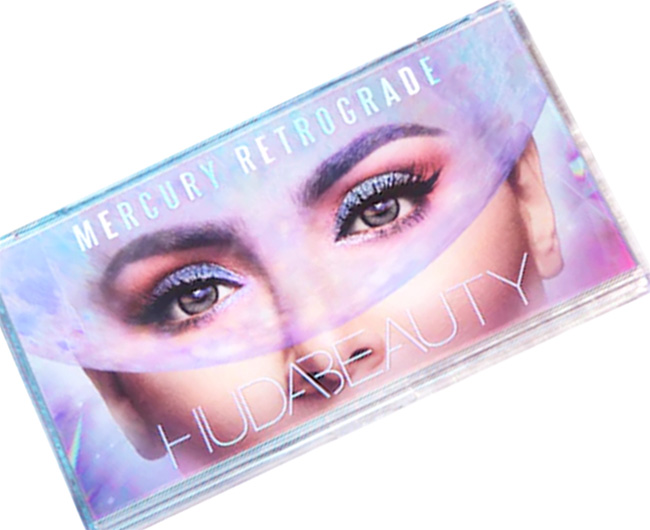 Product description

Embark on a new journey through space with the HUDA BEAUTY Mercury Retrograde eyeshadow palette.
This palette will take you to infinity and beyond with 18 incredible galactic inspired colors and textures to deliver infinite possibilities.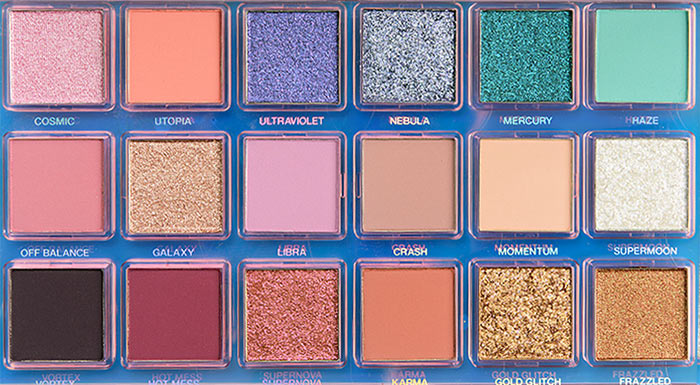 Huda Beauty Mercury Retrograde Eyeshadow Palette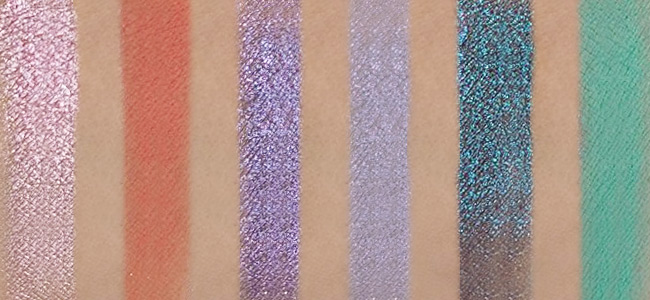 Swatches of Cosmic, Utopio, Ultraviolet, Nebula, Mercury, Haze

Swatches of Vortex, Hot Mess, Supernova, Karma, Gold Glitch, Frazzled

My Thoughts
The packaging is made of transparent plastic which is not too bulky with large size mirror inside. It is very beautiful and is different from their usual cardboard packaging. The shade selection is very versatile and you can find nudes and brights both in it. There are 9 mattes, 6 metallic, 1 glitter eyeshadow and 2 multi-reflect shades in it.

Cosmic is a light pink with metallic finish.
Utopia is a medium orange coral shade with matte finish.
Ultraviolet is a medium purple with shimmery finish.
Nebula is medium lavender glitter shade.
Mercury is a dark teal shade with multi reflects.
Haze is a medium pastel green shade with matte finish.
Off Balance is a medium dusty pink with matte finish.
Galaxy is pale peach metallic shade.
Libra is a medium lilac shade with matte finish.
Crash is a medium cool tone brown shade with medium finish.
Momentum is a very light beige color with matte finish.
Supermoon is a white glittery shade with multi reflects.
Vortex is a blackened purple with matte finish.
Hot Mess is a dark berry shade with matte finish.
Supernova is light copper shade with metallic finish.
Karma is a dark brown coral shade with matte finish.
Gold Glitch is a medium gold metallic shade.
Frazzled is a dark bronze shade with multi reflects.

Overall it is a nice palette with 18 shades with different finishes having infinite possibilities to create looks. It can be used for everyday neutral looks or glamorous looks for festive season.

Huda Beauty Mercury Retrograde Eyeshadow Palette is priced $67
comments powered by

Disqus