ColourPop So Jaded Shadow Palette - Review and Swatches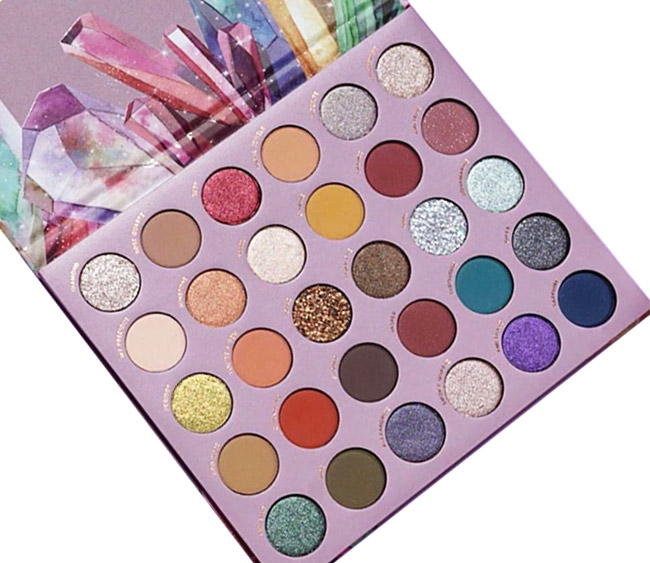 ColourPop has collaborated again with Kathleen lights and this time they have produced biggest palette with 30 shades. The most exciting thing is that it is inspired by precious stones and crystals. So if you were eyeing the different monochromatic gemstone palettes then this might give you all in one. Let's get into the details of So Jaded Shadow Palette.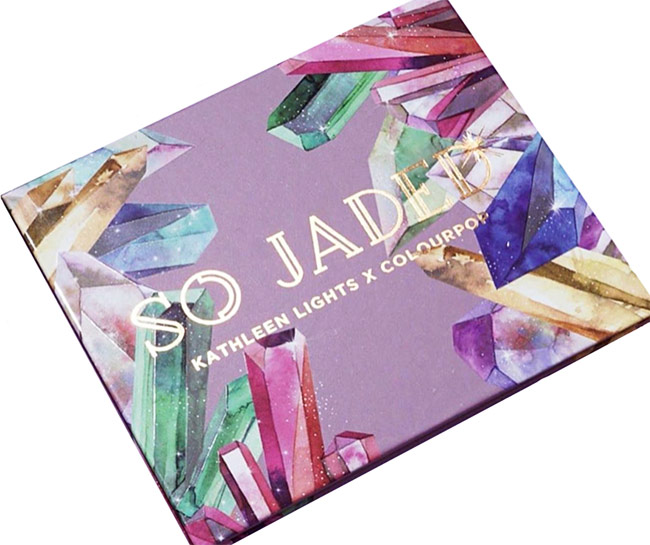 Product description
With BIG ideas, come even BIGGER palettes. In collaboration with KathleenLights, introducing our biggest palette ever. 30 super pigmented shades, including the perfect combination of matte and metallic shadows, 1 Super Shock Shadow, and 2 Pressed Glitters. Inspired by crystals and gemstones, create a rich neutral eye or the perfect jewel toned monochromatic look - this palette is everything.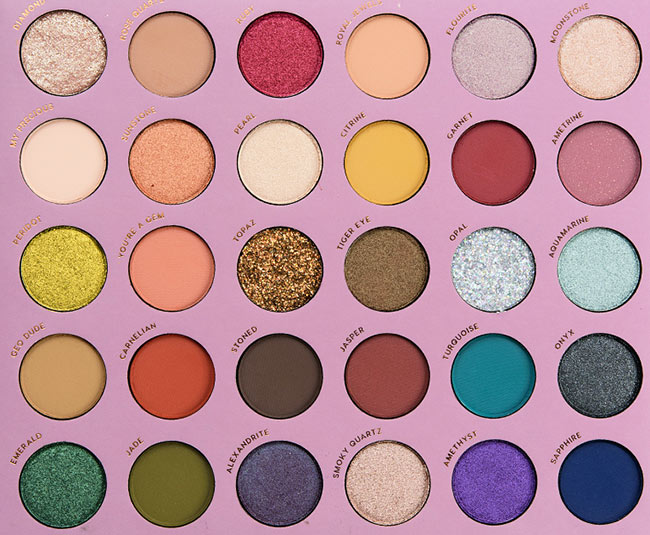 ColourPop So Jaded Shadow Palette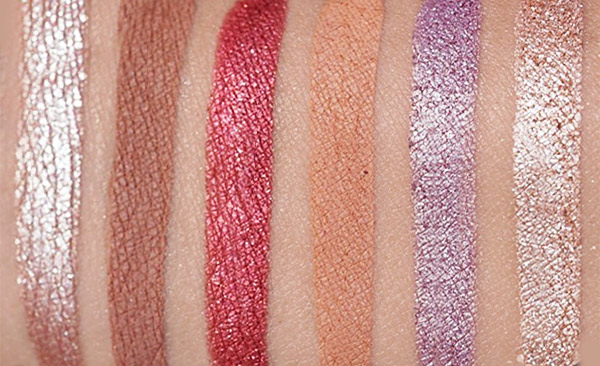 Swatches of diamond, rose quartz, ruby, royal jewels, fluorite, moonstone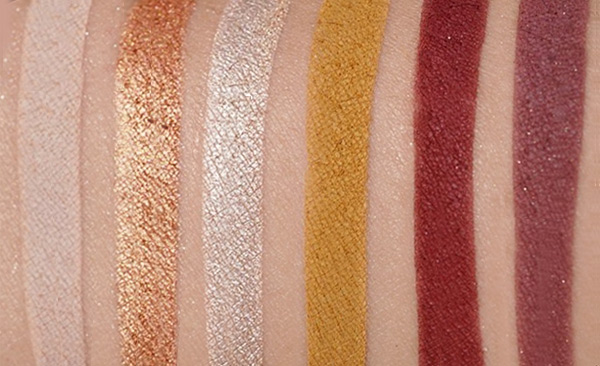 Swatches of my precious, sunstone, pearl, citrine, garnet, ametrine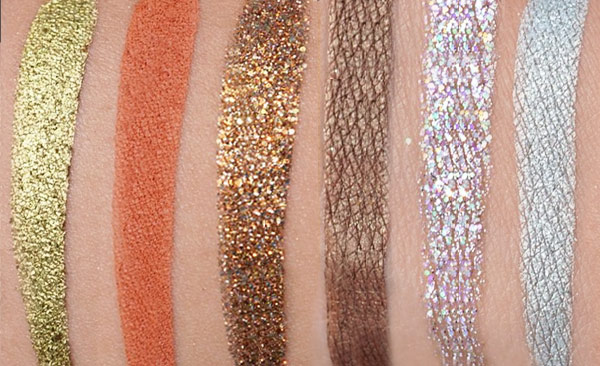 Swatches of peridot, you're a gem, topaz, tiger eye, opal, aquamarine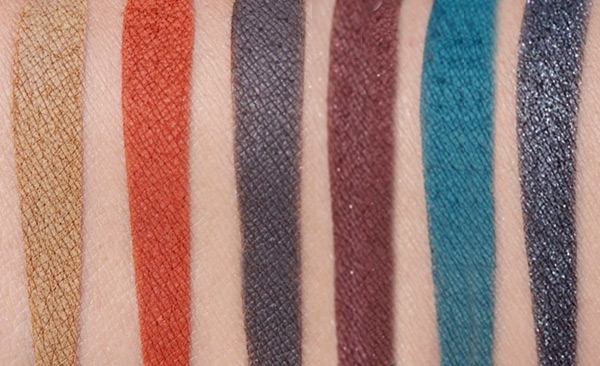 Swatches of geo dude, carnelian, stoned, jasper, turquoise, onyx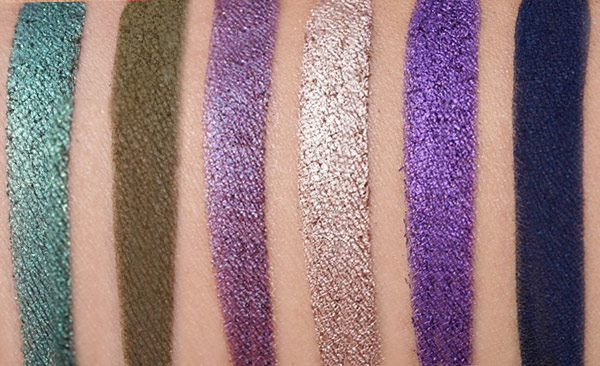 Swatches of emerald, jade, alexandrite, smoky quartz, amethyst, sapphire


My Thoughts
The packaging of this palette is quite colorful with gem and crystal images on it. The cardboard packaging is thin and large but still is very light weight though not very travel friendly. There is no mirror inside which would have added the bulk. The palette contains good selection of shades having diversity and different finishes. Overall the shades texture is very good with few of them with bit of powdery formula. Some of the metallic needs to be applied with damp brush for better application and some mattes need layering for good color payoff. Let's talk about each shade separately.

Diamond defined as icy champagne with blue reflects. It is medium beige color with shimmery finish. The texture and pigmentation is very good. It is a super shock eyeshadow.
Rose quartz defined as soft neutral mauve and it is medium mauve brown shade with matte finish having very good texture and pigmentation.
Ruby defined as crimson red and it is medium red with frost finish. The pigmentation and texture is very good.
Royal jewels defined as neutral peach and it is a warm light peach matte shade with good texture and pigmentation.
Fluorite defined as icy lavender with a pale green flip and it is medium lavender shade with metallic finish. The texture and pigmentation is very good.
Moonstone defined as silvery taupe with purple and blue sparkle. It is light beige metallic shade with very good texture and pigmentation.
My precious defined as pale peach and it is a pale beige matte shade. The texture and pigmentation is good.
Sunstone defined as fiery orange-y gold and it is medium orange bronze metallic shade with very good texture and pigmentation.
Pearl defined as pale gold and it is a white gold shade with frost finish. The pigmentation and texture is very good.
Citrine defined as true mustard yellow and it is matte medium mustard color with very good pigmentation and texture.
Garnet defined as garnet red and it is a dark brick red color with very good texture and pigmentation.
Ametrine defined as dusty mauve purple with golden flecks and it is a dark mauve shade with matte finish and few glitter specks which are not visible after application. The texture and pigmentation is very good.
Peridot defined as bright chartreuse and it is metallic light green shade with very good pigmentation and texture.
You're a gem defined as burnt terracotta and it is a medium burnt orange shade with good pigmentation and texture.
Topaz defined as bronze glitter with copper flecks and it is a dark bronze pressed glitter.
Tiger eye defined as antique bronze and it is a dark bronze brown shade with frost finish. The pigmentation and texture is very good.
Opal defined as multidimensional silver glitter with multicolored flecks and it is silver pressed glitter.
Aquamarine defined as icy baby blue and it is a pale icy blue color with frost finish having very good texture and pigmentation.
Geo dude defined as mid-tone neutral yellow brown and it is medium mustard brown shade with good texture and pigmentation.
Carnelian defined as burnt orange and it is medium burnt orange shade with very good pigmentation and texture.
Stoned defined as cool deep brown and it is cool tone dark grey brown shade with very good pigmentation and texture.
Jasper defined as red brown and it is dark maroon-ish brown shade with very good pigmentation and texture.
Turquoise defined as true turquoise and it is a dark teal color having very good pigmentation and texture.
Onyx defined as charcoal with silver pearl and it is a blackish grey with silver glitter. The pigmentation and texture is very good.
Emerald defined as rich emerald and it is dark green shade with metallic finish. The pigmentation and texture is very good.
Jade defined as olive green and it is dark olive green shade with very good pigmentation and texture.
Alexandrite defined as eggplant and it is a dark metallic lavender with very good pigmentation and texture.
Smoky quartz defined as icy taupe and it is pale brown metallic shade with very good texture and pigmentation.
Amethyst defined as vibrant purple and it is dark purple metallic shade with very good texture and pigmentation.
Sapphire defined as navy blue and it is very deep blue shade with very good pigmentation and texture.

Overall this palette is quite good for ones who want verity of shade at one place. None of the shade is dud in this palette and you can create tons of looks from it. It does lack darkest shades apart from sapphire but still it is a versatile palette and you can create a every day neutral look to glamorous looks from it.


My Rating

4/5


ColourPop So Jaded Shadow Palette is priced $39
comments powered by

Disqus